As the Premier Cryptocurrency Bitcoin Dips Down to $42k, the Entire Crypto Market Turns Red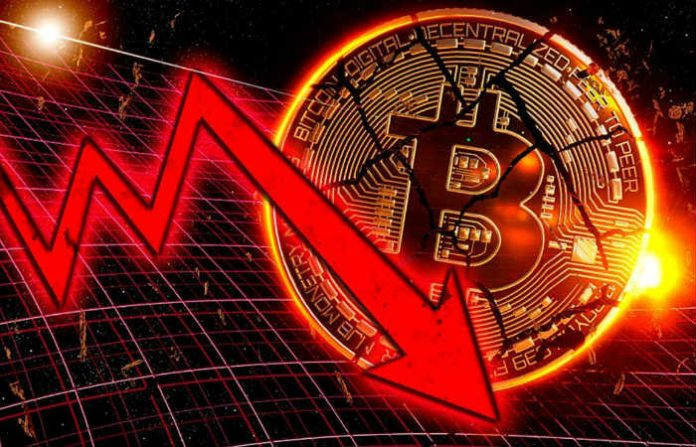 After Hitting an Yearly High in late March, Bitcoin is Back at $43k price mark.
Brief Market Overview
After hitting a lowest price level since March 24, Bitcoin currently trades at $43,367. A few hours before the coin went as low as $42,899. At the moment Bitcoin is down 4% in a day and 8% over the week.
Notably, Bitcoin had reached an Year-to-Date high of $48,159. Since then Bitcoin continuously remained north of $45k. The correction began on April 6, just yesterday, and within a few hours the coin reached its lowest level since the last week of March.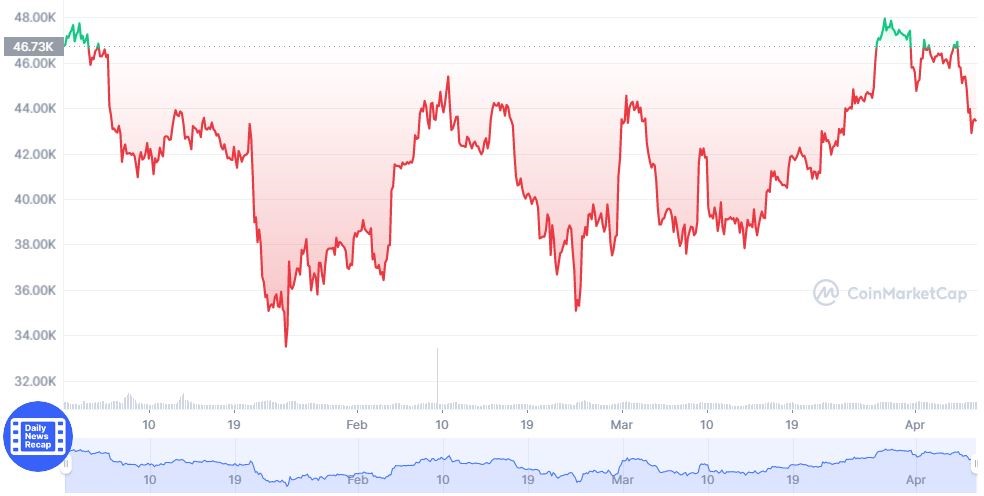 Bitcoin's recent performance has impacted all the other major mainstream coins adversely. As literally every single cryptocurrency among the top 20 is in a red zone. LUNA, SOL, DOGE, NEAR and DOT have emerged as the biggest losers in the past 24-hours. The coins are down 7.6%, 6.8%, 6.4%, 6%, and 5.3% respectively.
What is Coming Next?
In the past few hours over $500 million have been liquidated from the market, as crypto's aggregated market cap stands exactly at $2 trillion, down 4.2% over the day.
As per the analysis, while Bitcoin currently has a support at $42.7k price mark it is resisted at $44k. In case if the Bitcoin breaches below $42.7k the next stop would be below $40k. However, if the cryptocurrency breaks above $44k in the next 36 hours, it will be back at $46k.
Moreover, the market reaction has been mixed. As on one extreme crypto enthusiasts are buying more Bitcoins on the other short term traders are liquidating their assets. Short term traders have always been criticized for dumping their investment at the wrong time and giving whales opportunity to further solidify their portfolio.