Brad Garlinghouse Reveals His View on Bank of America's Patent Application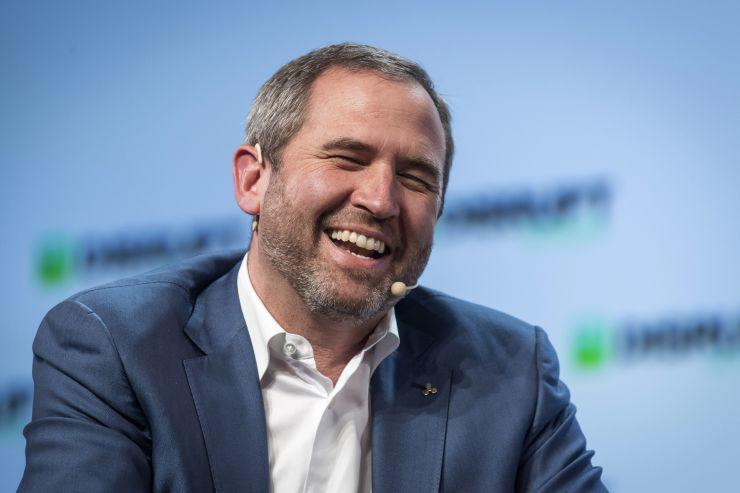 In an interview with Bloomberg media, Ripple's CEO Brad Garlinghouse shared his opinion on the patent application filed by Bank of America, citing Ripple Ledger.
As RippleCoinNews reported, Bank of America had filed the patent application with the bullish sentiment on Distributed Ledger Technologies (DLT), Blockchain and with quick notes on Ripple ledger and settlement system. Following this, XRP community were eagerly waiting to get the confirmation from Ripple or a statement from Ripple CEO Brad Garlinghouse. While asked to either clear to confirm or kill these speculations, Garlinghouse laughed, saying "I saw this". "I can neither confirm nor kill it.
While the patent mentioned about Ripple, it had received mainstream attention from XRP community despite the absence of XRP. Following the question to confirm or clear the speculations, Mr.Garlinghouse states that;
We are known to widely work with banks around the world and certainly, some of the largest banks around the world are our customers; we will continue working with banks. I too was surprised by it."
CEO #Ripple @bgarlinghouse interview on Bloomberg (7/22/2019) talking about the deal with Bank of America.#xrpcommmunity #Ripple #xrp #cryptocurrency pic.twitter.com/gEd75CD3iw

— Shado (@Plant_Xrp) July 23, 2019
As for now, Garlinghouse hasn't specifically confirmed about the patent but he hints that big players in the banking industry are Ripple's existing customers. However, it is exciting to wait until Ripple officially confirmed about Bank of America's patent application.
Coming on the part of Ripple's native currency, XRP – the price of which has constantly experienced the negative remarks. At the moment, the currency appeared with red figure of 1.01 percent over the past 24 hours and trading at the value $0.30 against US Dollar, sits with a market cap $13,246,620,919.