Ripple CEO Advises Facebook Over Libra, Says – XRP with Ripple Already Solves Multi-Trillion Dollar Problem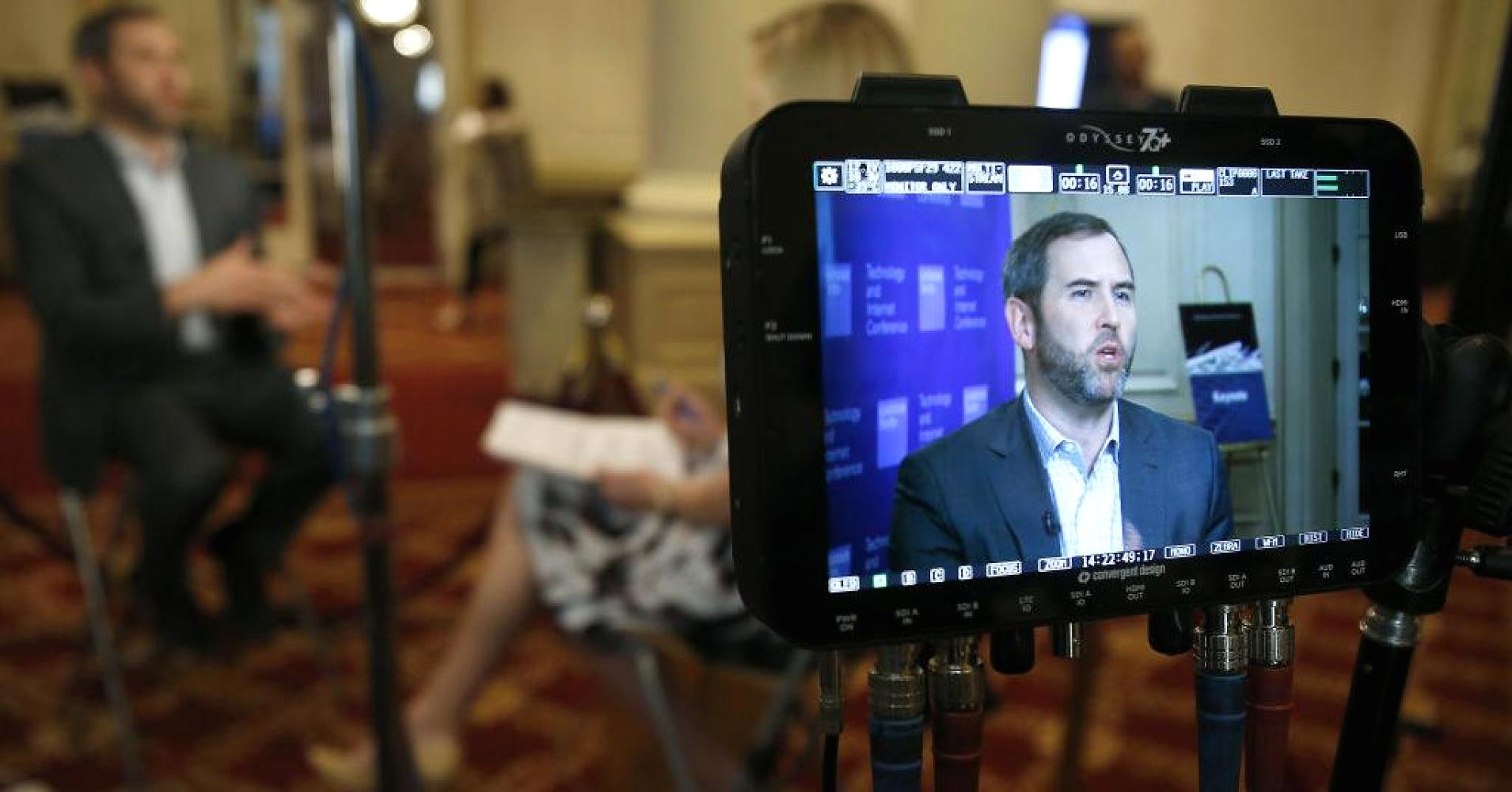 In a series of tweets, Ripple CEO, Brad Garlinghouse discussed current regulatory scenarios of Facebook's Libra and explained that the growth of blockchain & crypto industry is absolute only when the service providers work fruitfully with the regulators.
Brad Garlinghouse is one of the known faces of the current blockchain industry, owing the wide-ranging adoption of Ripple's underlying technology in the era of payment and fintech. Being a blockchain company, Ripple has been serving banks with its native token "XRP" uniquely equipped with its blockchain products such as xRapid.
Accordingly, while addressing the opinion of US secretary treasury Steven Mnuchin and President Donald Trump on Facebook's cryptocurrency, Libra, he expressed his consent to the fact that crypto isn't likely to replace fiat currencies. He states that;
I have been very vocal that crypto isn't likely to disrupt the US dollar and other G20 currencies in my lifetime
On a continuous note, he emphasized that for an industry to succeed, working within policies and with regulators are crucial which led him to address his next point on Facebook's plan of launching Libra. He kept on adding;
When I read the Libra whitepaper – outlining a goal to create a new fiat currency – it was clear to me that the effort should be held to the same standard as other regulated financial institutions
Garlinghouse's tweets set Ripple over Facebook's Libra and the vision Facebook is trying to achieve. He states that XRP is already available aligned with blockchain products offered by Ripple – also, Ripple works with regulatory regime already and XRP is solving multi-trillion dollar problems via cross-border solutions system, he said.
XRP is uniquely equipped to solve a multi trillion dollar problem by offering a dramatically faster and cheaper bridge for cross border payments. @Ripple already works with regulators, banks and financial institutions (like @MoneyGram) to implement this around the world. (5/7)

— Brad Garlinghouse (@bgarlinghouse) July 15, 2019
Later, Mr. Garlinghouse quickly advised Facebook that future progress depends on working with the existing financial system and not against it.
If not, we risk squashing innovation here in the US, and letting foreign interests take control of this new sector of our global economy, Brand Garlinhouse concluded.
In an earlier report, Brad Garlinghouse said that he doesn't see Facebook as a threat to Ripple and stated that the Facebook's plan of launching Libra will lead to big business for his crypto startup and banking software.
Considering the latest tweets of Garlinghouse over Libra.? Do you think he sees Facebook as a threat to Ripple and Libra as a threat to XRP.? Let us know in the comment below