Breaking: XRP Is Now The Base Pair Crypto On BTCEXA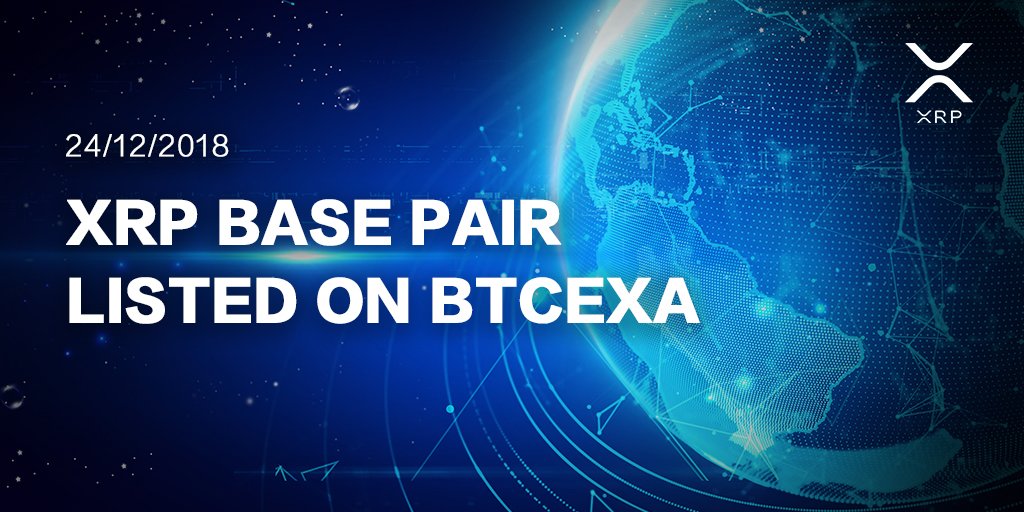 Much has been happening in the crypto world these past days, with most cryptos getting in the green zone and scoring some nice price percentage increases. However, it's what's happening around XRP that really catches the eye in a good way. For one, XRP is currently the second largest crypto in the entire market, having dethroned Ethereum just a few weeks ago. But that's not really the big story here. 
XRP's Journey To Popularity 
Over the last year, XRP has attracted lots of attention both from the crypto investors as well as institutional entities that would like to utilize it in various payment solutions and other use cases. Ripple, the main company driving the push for global XRP adoption, has been in the fore-front in cranking out cool digital products meant to woo more institutional users that would eventually incorporate XRP in their daily transaction processing.
The Base Pair Event
Besides its adoption by various corporate institutions, XRP seems to have gained quite some favor in the eyes of crypto exchanges. In the last few months alone, XRP has been added to numerous exchanges that see it as a credible and viable trading cryptocurrency worth of their attention. However, the most recent addition does XRP even one better – it adds it as the base pair currency. 
XRP is now available as the base pair on BTCEXA, a crypto exchange based in Australia. That's according to a tweet sent out from BTCEXA's official twitter handle earlier today. At the moment, BTCEXA will be offering ADA/XRP and XLM/XRP pairs. As expected, the news of the development was received with pomp and excitement by XRP fans on twitter. To some, it's like a really nice Christmas gift, especially at a time when there seems to be an imminent bull run incoming and crypto prices are surging market-wide.