Clash Of The Titans: SWIFT And Ripple Are Set For A Duel At The ITC Conference In Germany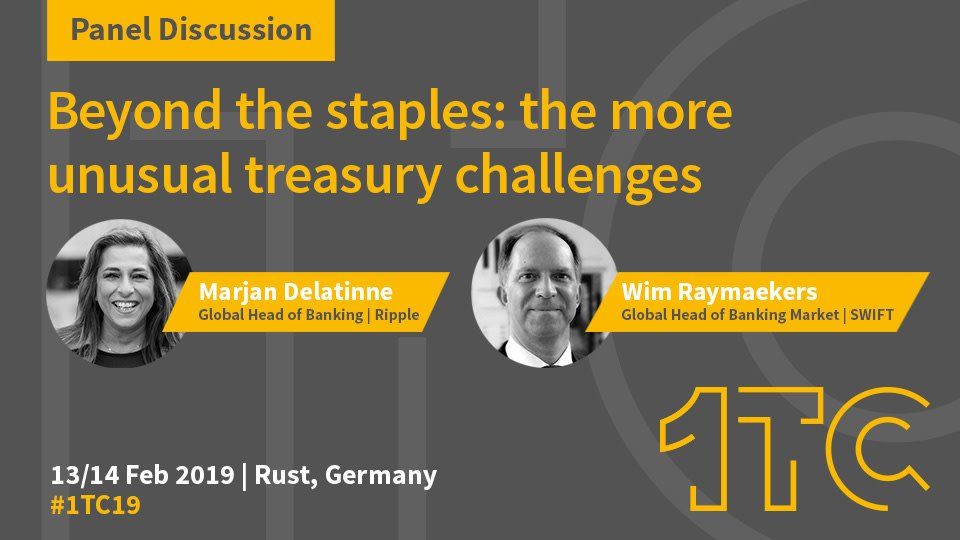 Ever since Ripple started gaining some good traction, there has been a lot of talk about the company taking over from SWIFT, but there hasn't been a real one-on-one face-off where the companies argue out there cases – until now. The talk on the crypto streets is that Ripple and SWIFT are finally set for a heated debate staged at the upcoming ITC conference in Germany. 
The Big Question
In the much anticipated face-off, the two companies will be represented by their global heads of banking – that's Marjan Delatinne for Ripple and Wim Raymaekers for SWIFT. Event organizers have already come up with the subject of debate, and it touches on the most pertinent areas contested by the two companies. Here's a snippet of the subject: 
"How will technology affect our daily lives as treasurers, with the banking sector challenged by new concepts and ideas? Are established banking structures going to be turned on their head?" 
In essence, the debate is mainly centered on each company's perception of what the future looks like. Granted, this is one face-off that could define the next step in global funds transfer systems. The panel, which will show up in February, will feature Martin Bellin as its moderator. Martin is the CEO and founder of Bellin, a firm that deals with corporate treasury management. 
Brad: We're Taking Over
Ripple has been making good moves in the banking sector as it woos more and more banks into its RippleNet and getting them to use xCurrent and xRapid. At the moment, the company claims to have over 200 customers. SWIFT claims to have over 11,000 customers. However, Ripple's new technology that slashes remittance charges from $20 to a mere $2 poses a serious challenge to SWFT's dominance. 
In an interview, Ripple's Brad Garlinghouse dismissed any rumors that the company is considering a partnership with SWIFT. According to him, Ripple is all set to take over from SWIFT.