DCEX Becomes the First Digital Currency Exchange to Utilize XRP as Base Unit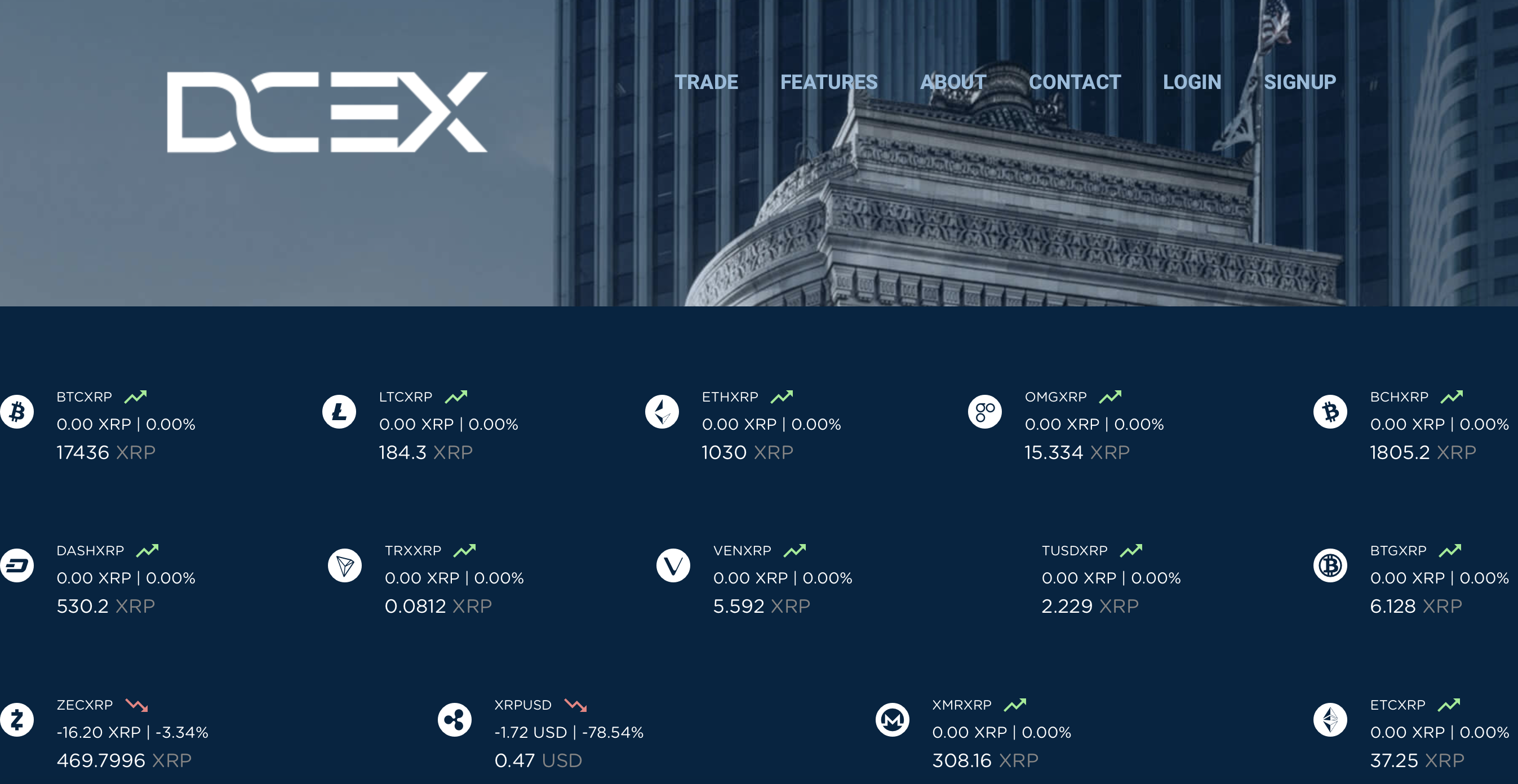 Ripple's XRP is entering a new era of success as DCEX, a cryptocurrency market place, has opened the registration to the world's first crypto exchange using XRP as the base unit of accounts. Here, it is pertinent to mention that DCEX is powered by blockchain exchange technology company AlphaPoint. The exchange will provide cryptocurrency trading of almost all the cryptocurrencies against XRPas the base currency. XRP is the world's third largest cryptocurrency after Bitcoin and Ethereum. Currently, there are 15 coin pairs offered but the exchange plans to offer more coin pairs and trading in future.
DCEX is also offering access to all the ten coins that are listed on Bloomberg Galaxy Crypto Index. The customers can register at www.dcex.com but trading facility is yet unavailable. It is also important to mention that DCEX is a San Francisco based digital currency market place which is taking initiatives to become a full fledge, registered, and regulated cryptocurrency exchange in a few months. It is registered with FINCEN and is trying its best to revolutionize the digital space through its innovative technology. Following are the main features of DCEX:
By using XRP as the base currency, the exchange will offer seamless, high speed transfers between various crypto exchanges while taking advantages of price inefficiencies.
Due to latest blockchain technology of XRP and the exchange itself, it will facilitate customers to process 1 million transactions per second. Here, it is important to mention that a transaction completes in just 3 seconds in Ripple's blockchain.
The exchange will offer high frequency crypto trading as it allows the users to connect to API's quite easily.
DCEX will also offer crypto trading within the exchange and with other exchanges at marginal costs.
By offering 15 coin pairs the exchange will enable the customers to access many of the top cryptocurrencies.
The exchange also enables the traders to maximize their profits by leveraging their investments to gain high profits.