Despite Few Corrections, Crypto Total Market Grew by $2 Trillion During the Year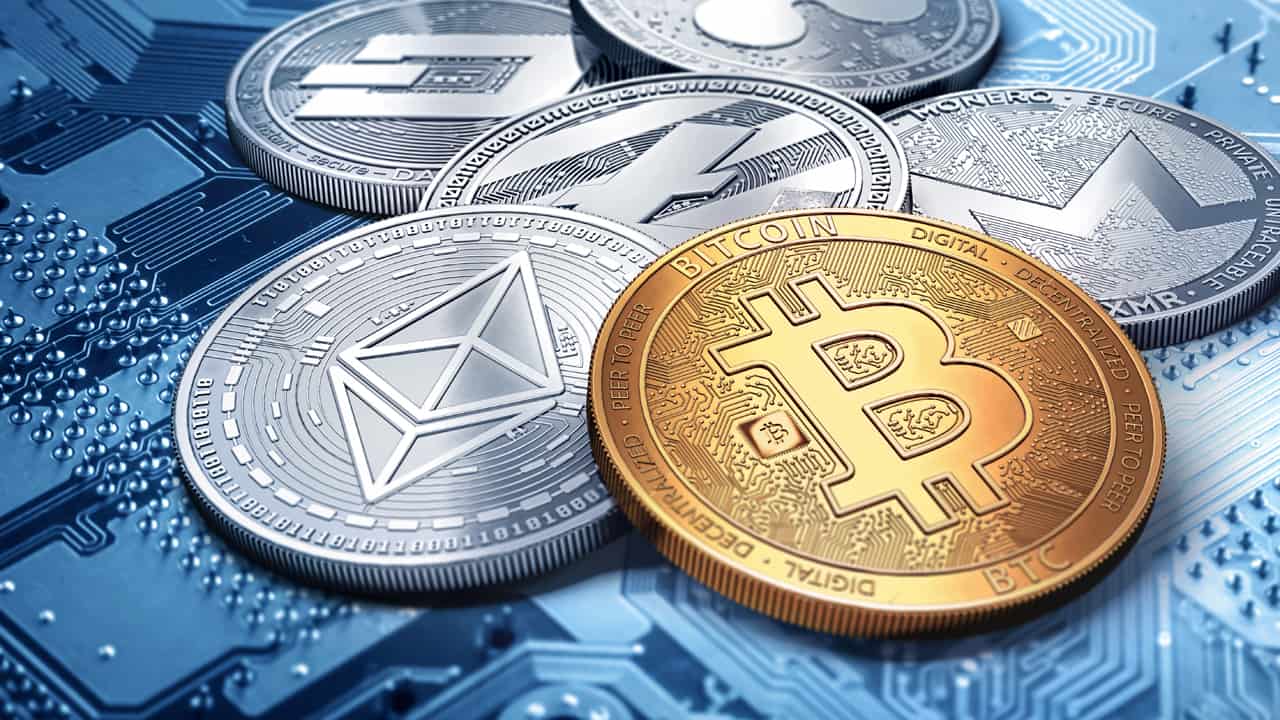 As we lead towards the end of the year, let's just have a recap.
Though the crypto has grown significantly across all the relevant spaces, during the year, the most significant one is of total market cap. Currently standing above $2,500 billion ($2.5 trillion) , the number has grown approximately by 2,000 billion ($2 trillion) as on Nov 23rd 2020 the market cap was above $500 billion ($0.5 trillion) only. In the meantime, on Nov 9th, the market even crossed the $2,900 billion mark (2.9 trillion).
This huge growth in crypto's total market cap shows, rather obviously, the unprecedented inflow of investment, this is largely because of Bitcoin's price action throughout the year.
Down by over 2% in 24-hours the BTC is currently trading above $56,000, the growth of approximately $19,000 as compared to Nov 2020 price level. As at the end of the month BTC had traded below $20,000. At the Same point, as mentioned earlier, crypto's total market cap was above $500 billion only.
On Jan 8th 2021 the BTC crossed $40,000, followed by $50,000 on Feb 17th before the coin crossed $60,000 on March 13th. At the Same point in time BTC's crypto's market cap was above $1,800 billion ($1.8 trillion) and then the coin stumbled severely. On July 20th the Premier cryptocurrency crashed below $30,000, taking market cap to $1,200 billion ($1.2 trillion).
BTC regained the lost price mark of $60,000 on Oct 15th as on Nov 10th the BTC reached its current all time high of $68,789 causing total market cap to surpass $2,900 ($2.9 trillion).
Trading at $56,700, the BTC is down 18% from the all time high.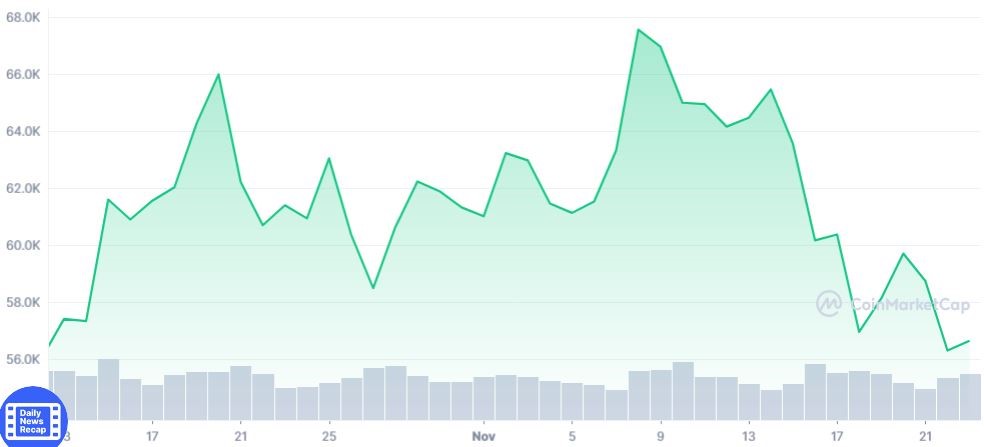 Moreover, similar trajectory was followed by other crypto coins too as in the meantime many hit all time highs.