How to Mine Without Buying a Mining Machine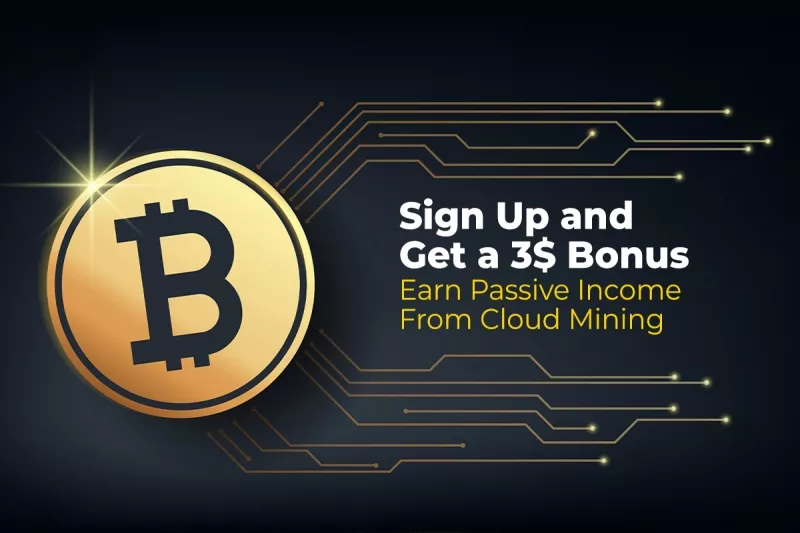 The cryptocurrency market has blossomed in the past few months as Bitcoin hit an all-time high of $59,000, which has, in turn, increased the demand to mine these digital assets. However, crypto mining remains way out of reach to most investors due to the cost of mining equipment and electricity costs.
In an aim to give everyone a chance to mine Bitcoin and other proof-of-work (PoW) coins, Miner Plus offers a cloud mining service allowing cost-friendly "pooled mining". The platform pays out daily rewards too.
Cloud Mining is the process of cryptocurrency mining utilizing a remote datacenter with shared processing power. Miner Plus enables users to mine bitcoins and PoW altcoins without the challenges of managing the hardware. The Las Vegas-based firm currently provides a cloud mining service for Bitcoin (BTC), Bitcoin Cash (BCH), Litecoin (LTC), Bitcoin SV (BSV), and Decred (DCR).
Unlike managing your own mining rig (hardware), cloud mining offers users several advantages such as low electricity costs, reduces mining rig management costs, no excessive heat and you don't need to wait for late deliveries on mining hardware.
According to Miner Plus, the mining rigs are housed and maintained in a facility owned by mining company and the customer simply needs to register and purchase mining contracts. The service combines SSL encryption communication and multi-layer cold storage of coins to ensure high security. Additionally, they provide daily payouts, use the newest ASICs/ GPU miners, and a high-value performance to users.
Founded in 2015, Miner Plus boasts as one of the earliest crypto cloud mining companies having racked up over 120,000 customers, as of writing. The company integrated HashNest, a cloud mining market, allowing users to create cloud mining contracts that can last a lifetime – an advantage for users who want to mine long term.
Miner Plus also has short-term cloud mining contracts for miners who wish to mine for a day, 7 days, 12 days, and 17 days too. Bitcoin hashrate for 1 day is charged at $50 with a fixed return of 10%, the 12-day hashrate is charged $500 with a fixed return of 12.4% during the period, and the 17-day hashrate at $800 providing an 18.15% fixed return. You can calculate your expected return using the mining calculator that gives a rough estimate of the returns expected on mining the available cryptocurrencies.
Users can start earning on the platform through an easy three-step sign-up process to start earning daily payout rewards.
Have many friends wanted to join crypto mining? Miner Plus gives you the opportunity to earn passive income through referral commissions. Users can earn up to 2% commission on their referral investment payouts.
As the world embraces crypto, cloud mining could be the gateway to increase miner adoption, providing access to a once "rich-man" only investment adventure.