Nigeria Launches eNaira, as it Becomes First Country in Africa to Make the Move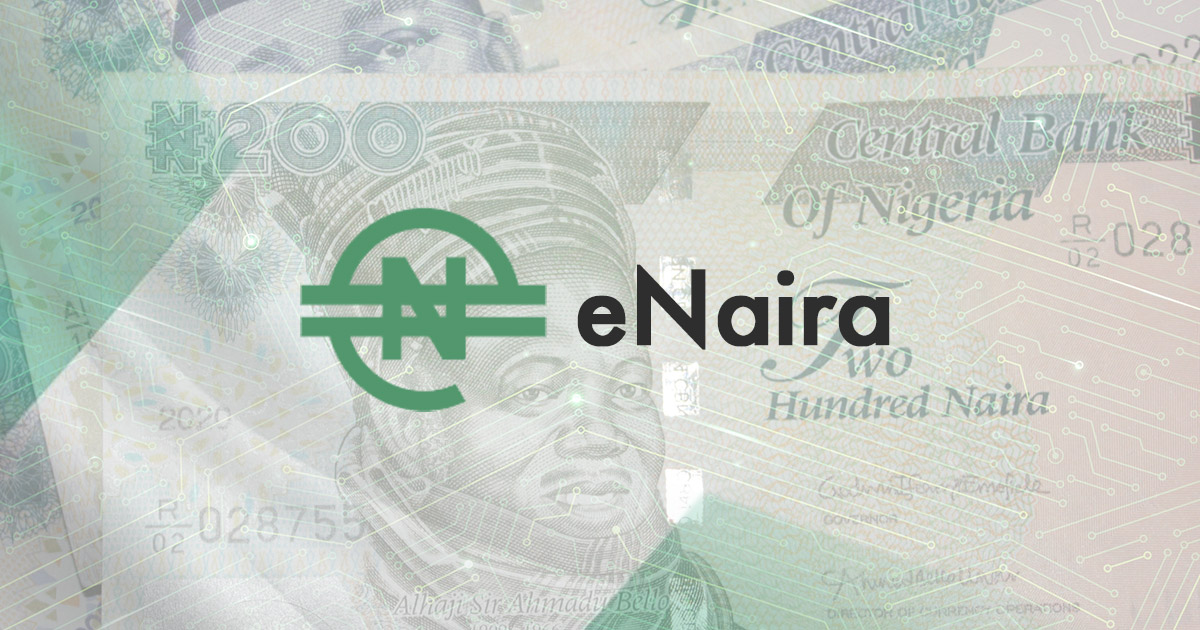 Nigeria to become first country to launch CBDC as president as president Muhammadu Buhari formally unveils eNaira.
Nigeria Unveils CBDC
With the launch of eNaira Nigeria will become the first country in continent Africa to make the move. While the country's Central Bank issued digital currency, eNaira was first scheduled to be launched on Oct 1st, it was delayed on account of Nigeria's 61st independence day celebrations. In Aug Central Bank of Nigeria got services of Barbados-based Fintech startup, Bitt Inc, to get technical assistance to build CBDC. The Central Bank stated, eNaira's launch is the culmination of years of research "in advancing the boundaries of the payments system in order to make financial transactions easier and seamless,".
CBN noted that the unveiling is the first phase of the project giant. However, eNaira will have a non-interest-bearing CBDC status, it could be used as a legal tender in the country.
The Central Bank of Nigeria or CBN will be responsible for the initial roll out of eNaira that includes issuance, redemption and destruction of the currency, during the first phase. It shows that the country has just started to get on with the CBDC as these initial steps form part of a larger project that includes further modifications, capabilities and enhancement to the platform, Director of Corporate Communications at CBN Osita Nwanisobi added.
Nigeria's Romance for Crypto
During February this year CBN had banned crypto transactions through licensed Banks, citing crypto's high volatility. It did try to replace crypto with other bank-based investments that were less riskier but failed to alter the nation's hunger for it. To this date Nigeria remains one of the top countries that adopted crypto around the globe. According to the data Nigeria is second to the US in crypto adoption.
Whereas, during just hours time eNaira's website got 1 million hits, that shows people's huge interest in it.