Ripple XRP Broke All Time High Records with 40% Increase in One Day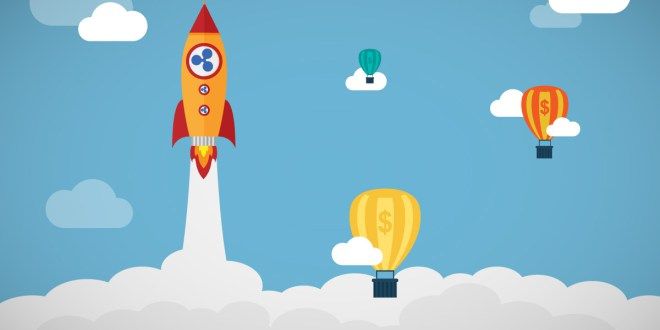 Ripple is the cryptocurrency that is breaking many records in the beginning of the New Year. Today, the value of the digital currency increased about 40%. This spike in the price has ranked it as the second largest cryptocurrency of the world after Bitcoin. Here, it is important to mention that the price of Ripple increased about 3500 times in the last year. The currency had started its journey from $0.006 in January 2017. On Thursday, January 04, 2018 the currency was trading at $3.80. This was an all time high value for the currency.
The experts are hoping that the value of Ripple is racing towards $4 per coin. This has also increased the market cap of the cryptocurrency to $ 140 billion. One thing notable is that Ripple is the only cryptocurrency that is continuously gaining value since December 30. Here, one thing worth mentioning is that Bitcoin tops the chart with a market cap of about $ 250 billion. Bitcoin is available at $14468 per coin while the Litecoin is available at $231.
The yearly data shows that Ripple has gives about 36000% return to the investors in comparison to Bitcoin that has given only 1400% return on investment. This continuous increase in the value of XRP is due to the joining of world largest banks, credit card companies, and other financial institutions. Even, American Express, UBS, and Santander have adopted its blockchain network for processing cross border transactions in seconds.
Here, it is important to mention that Ripple started as a payment platform and digital currency in 2012. Within 5 years, the currency has jumped to the second position after Bitcoin that was launched in 2009. This rapidly increasing value of Ripple is proving the expectation of crypto experts true that Ripple would emerge as one of the largest cryptocurrencies of the world in 2018.