Ripple: XRP Price finally broke out from the descending wedge, Where is it headed next?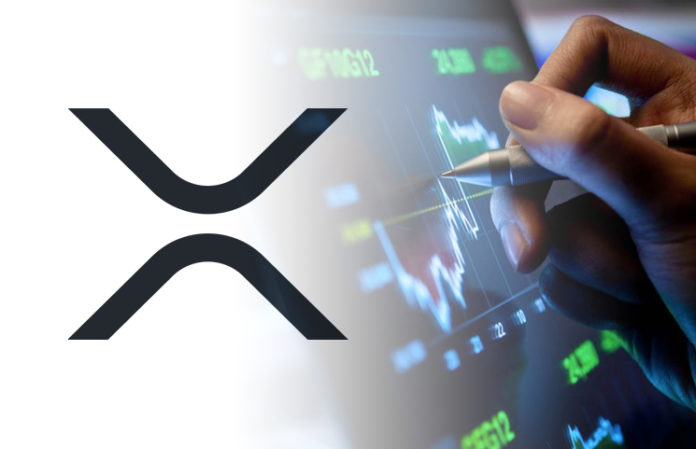 The Al Ahli Bank of Kuwait announced on Thursday that it has reached a partnership with Ripple that will enable its customers to conduct cross-border payments instantly. 
ABK wants to integrate in its own existing services the blockchain technology of Ripple enterprise in order to decrease the times of transaction from days to minutes. 
ABK is now a part of RippleNet, which is a decentralized global network of banks and payment providers.
The group chief operating officer of the bank, Somnath Menon stated: "This partnership with Ripple is aligned with our unwavering philosophy of reimagining a simpler bank. We have significant interests in cross border remittances and plan to harness the power of Blockchain technology for making global payments faster and more convenient for our customers."
Weekly Outlook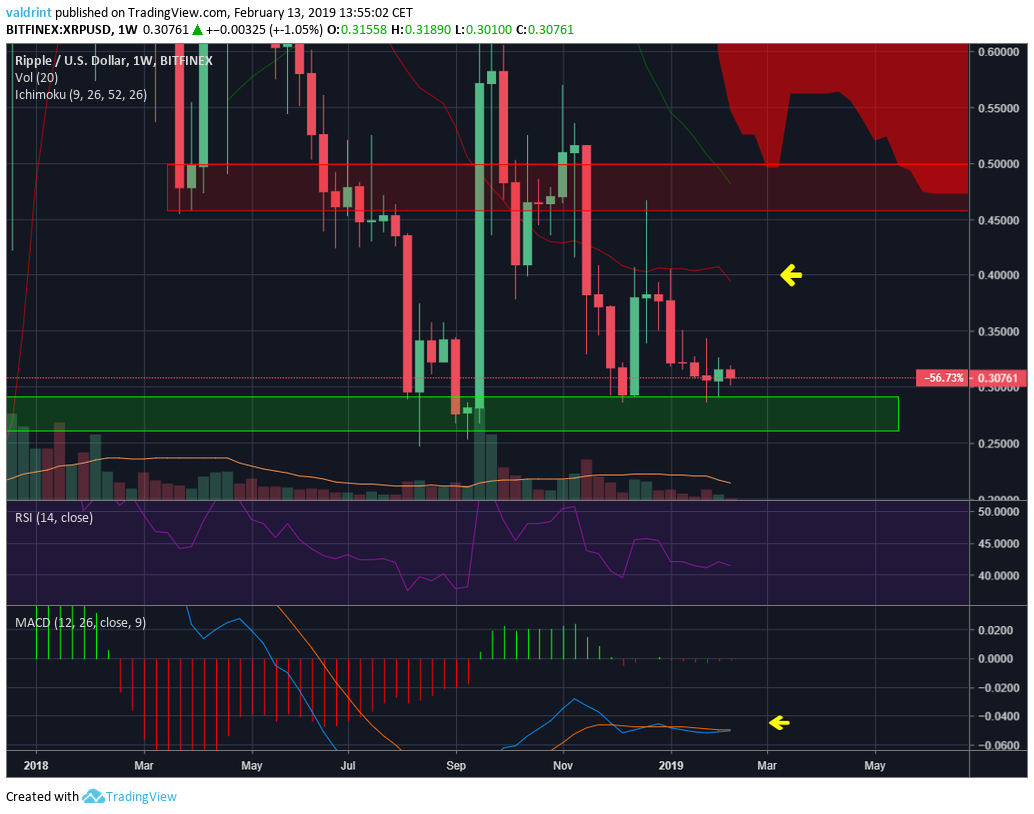 A look at the Weekly chart for XRP shows that price is trading right above the support area of $0.27-$0.30, the current price being $0.3. In the event that this support area fails to support price, the next one will be found near $0.15. On the other hand, the most significant resistance area is found near $0.5, formed by the highs of September 2018. As for the indicators, price is trading below the 21 and 50 period moving averages and the Ichimoku Cloud. Furthermore, while the 21-period MA was steadying, it recently took a sharp turn and is now dropping, giving more credibility to a bearish outlook.
The RSI is at 41, indicating neither overbought nor oversold conditions. 
After a long consolidation period, the MACD is very close to making a bullish cross.
Daily Outlook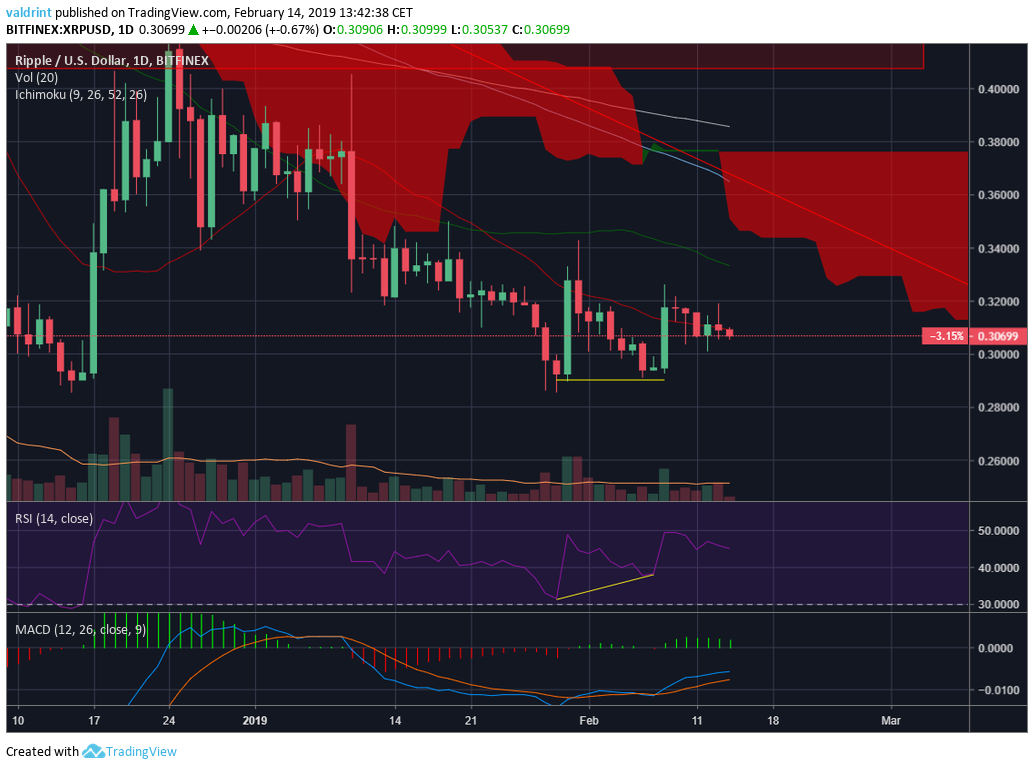 A look at the Daily chart shows that price is trading right at the 21-period moving average, being unable to close above it. Furthermore, the price is trading below the 50-period MA which offers resistance at $0.33. After making a bullish cross, the MACD is moving upward with strength, but is not positive yet. The RSI is at 42. Finally, after making a double bottom at $0.29, price created significant bullish divergence with the RSI, preceding a 10% increase from $0.29 to $0.32 and an engulfing bullish candle. The next significant area of resistance is found at $0.41-0.44 while the next minor support area is found at $0.26-$0.27.
6-Hour Outlook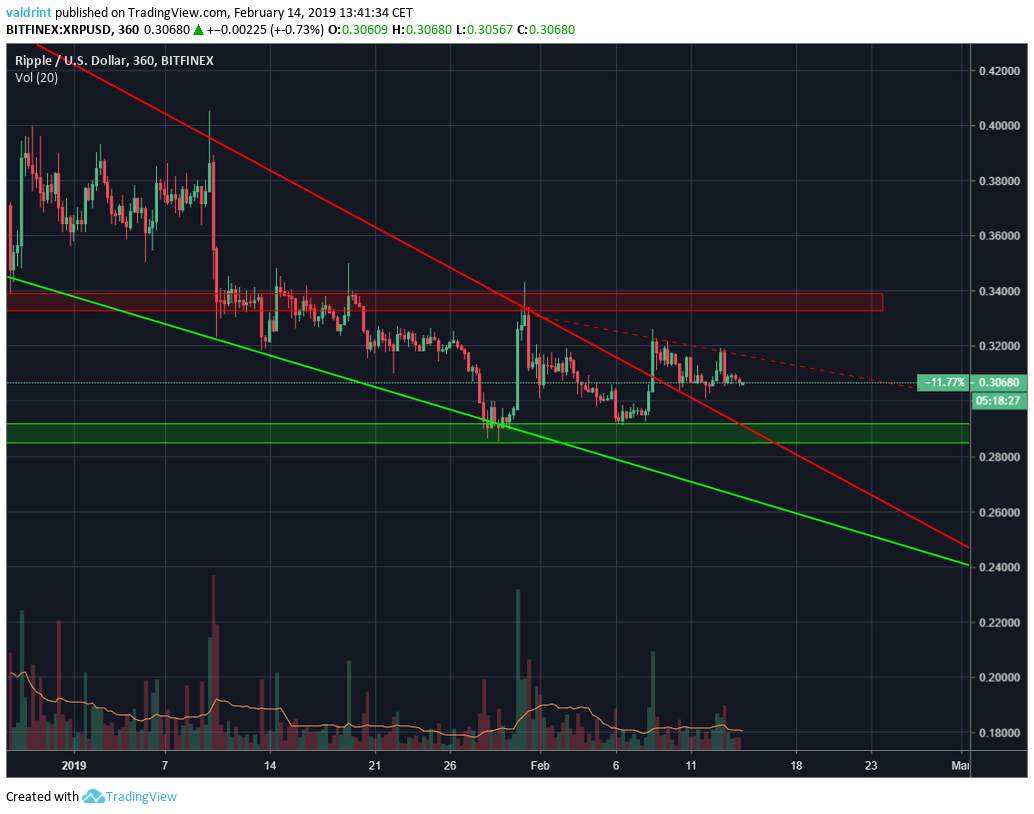 A closer look at the 6-hour chart shows that price has fully retraced from the initial upward move from $0.28 (December 18) to $0.45 (December 24). Then, price made a double bottom before breaking out of the descending wedge it had been trading in since December 24th. After the breakout, price retraced and validated the resistance line. Currently price is following the red-dashed resistance line. A breakout from it would put into play the next minor resistance area at $0.34. The closest minor support area is found at $0.29.  
Conclusions
Price is currently trading slightly above the support area at $0.27-$0.30.
There is significant bullish divergence in the Daily RSI.
Price has broken out of a descending wedge it had been trading since December 24th.