Ripple's Ecosystem continues to Grow as XRP Partners with Propy and gets Listed on Stock iOS App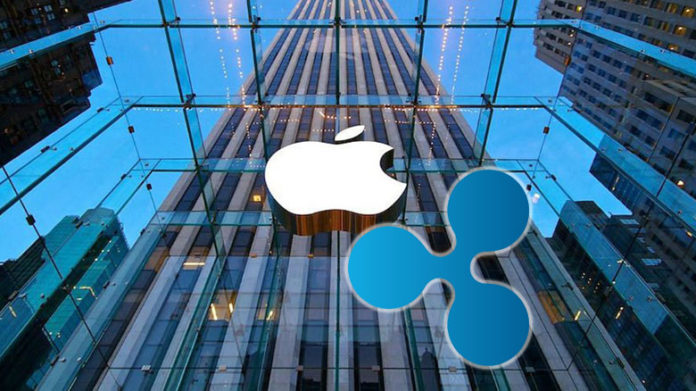 Ripple (XRP) community is receiving exciting news almost every week as more and more companies are establishing partnerships with Ripple to use its blockchain for payment purposes. Today, Ripple (XRP) has entered the real estate world through partnership with Propy.Inc. This partnership would make it easy for Ripple as well as Propy users to buy real estate everywhere in the world by using blockchain technology. The experts are hopeful that use of blockchain technology in real estate will make the ownership process quite easy and straightforward. Here, it is important to mention that Propy is blockchain based global platform that enables its users to buy, sell, and trade property all across the world.
The official tweet from Ripple says that the company is quite happy to see that Propy.Inc has added the digital asset as an option for home buyers all across the world. The official tweet from Propy also states that the platform has added as an accepted cryptocurrency to facilitate the users to acquire land anywhere in the world. Here, it is worth mentioning that Propy already had added support for Bitcoin and Ethereum. Now, it has added the third largest cryptocurrency as a mode of payment.
Ripple (XRP) gets listed on stock iOS app also. This will keep all the iOS users across the world updated with latest ups and downs in cryptocurrency world. Apple has provided the pairing of Ripple (XRP) with many fiats as well as other cryptocurrencies. This includes pairing with USD, EUR, GBP, CAD, INR, AUD, JPY, RUB, KRW, and CNY. Here, it is important to mention that USD pair tracking is managed by Bitstamp and the pair tracking for the prices of other currencies is managed by Nasdaq. Apple has also provided the facility of pairing XRP with either ETH or BTC.
This means that Apple's stock apps are now getting integrated with cryptocurrencies. This also proves that cryptocurrencies have bright future. Ripple is one of top cryptocurrency with most available pairs in this app. Both the Ripple and iOS community seems excited to hear the news of integration of XRP in stock iOS app. The news of integration of XRP in Apple's stock app has shown a little affect on the price of the token. The price of XRP token touches $ 0.61. Earlier, the XRP token was trading at $ 0.60.
Like all other cryptocurrencies, Ripple is also suffering from bearish market trends. The value of XRP token has shown a decreasing trend for most of the time during this half of 2018. The XRP token had touched a whopping $ 3.80 value in the first week of January. In spite of decreasing values of XRP token, more and more companies across the globe are joining its platform. This shows that Ripple (XRP) will gain value in the second half of 2018. It is also the cryptocurrency that had shown an increase of more than 30,000 percent in its value last year.