Stuck for a Couple of Months Below $0.40, XRP Fails to Break Above the Key Resistance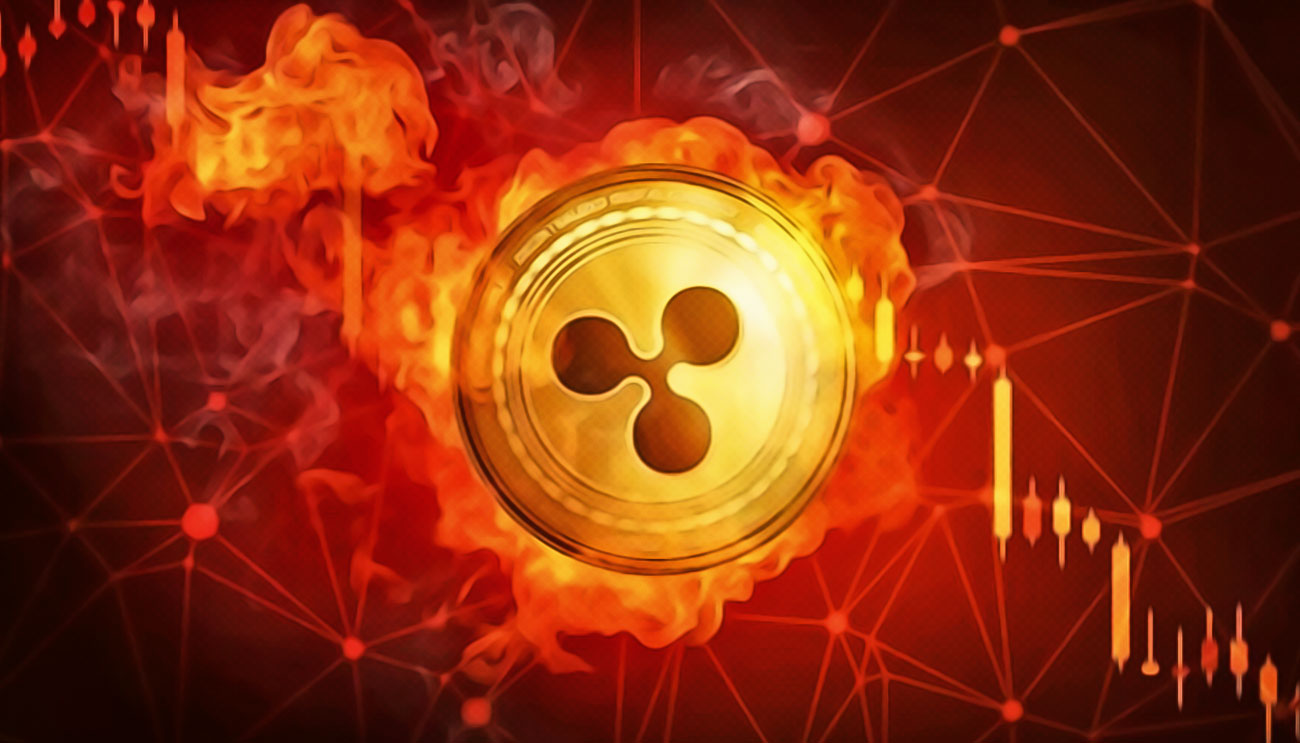 XRP currently seems to be in a danger zone, although Bitcoin is going pretty well.
A Brief Market Overview
A couple of days before, on August 14th, the premier cryptocurrency Bitcoin broke above $25k, for the first time in over 2 months. The last time Bitcoin had traded above $25k was on June 13th.
The next day, on August 15th, Bitcoin fell to $23.7k from the high of $25.2k within hours. Though it may seem a bit off, but actually it is not. As higher highs and lower lows often represent the market's bullish trajectory.
Observing with a long-term perspective, it is clear that Bitcoin is gaining. In the past 30-days period the coin has gained by 15.5%, as the average price has remained above $23k.
Now, currently trading just above $24k, Bitcoin is up 3.4% during the week. However, the coin's performance in the past 24-hours has not been much good as it is down 0.16% in the meantime. Thankfully, it hasn't had much effect on the altcoins yet. As most of the mainstream altcoins are green at the moment. Particularly, Ripple's XRP currently trading at $0.376 is up 2% in the day.
XRP Price Analysis
Among the top 10, Ripple's XRP has been the worst performing altcoin in the past week, it has only gained value by 2%.
In the past 30-days XRP has continuously traded between $0.30 and $0.40. Although the coin gained value by 12.8%, the average price has remained $0.368.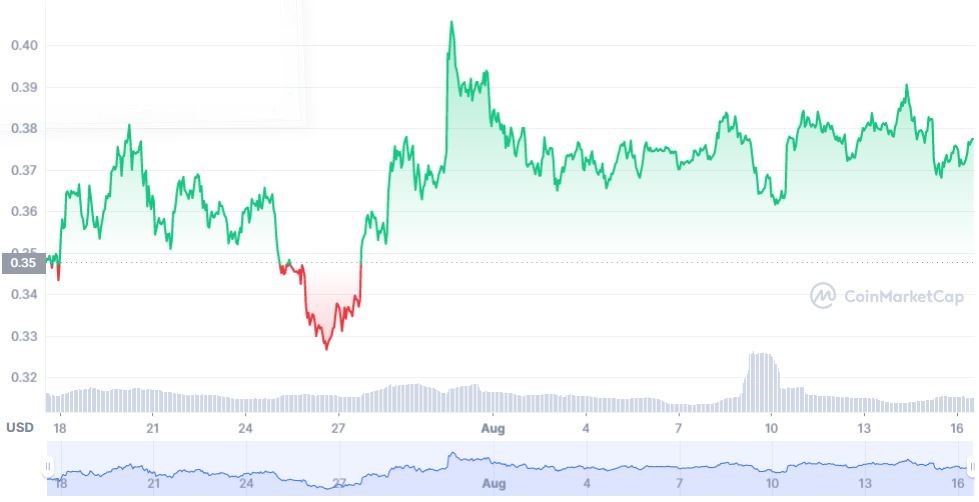 Despite the market's bullish trajectory, XRP has failed to capitalize on $0.40. It is notable that XRP had reached $0.40 on June 30th, but for a very brief period.
The altcoin is currently in a danger zone. As, if the Bitcoin goes downwards, XRP may lose the support at $0.36, leading to further losses. While a breach below $0.36 could take the coin to $0.30, a break above $0.40 would lead the coin to approach $0.50. It is, however, tied strongly with Bitcoin's behaviour.