Technical Analysis XRP/USD 02/10/2017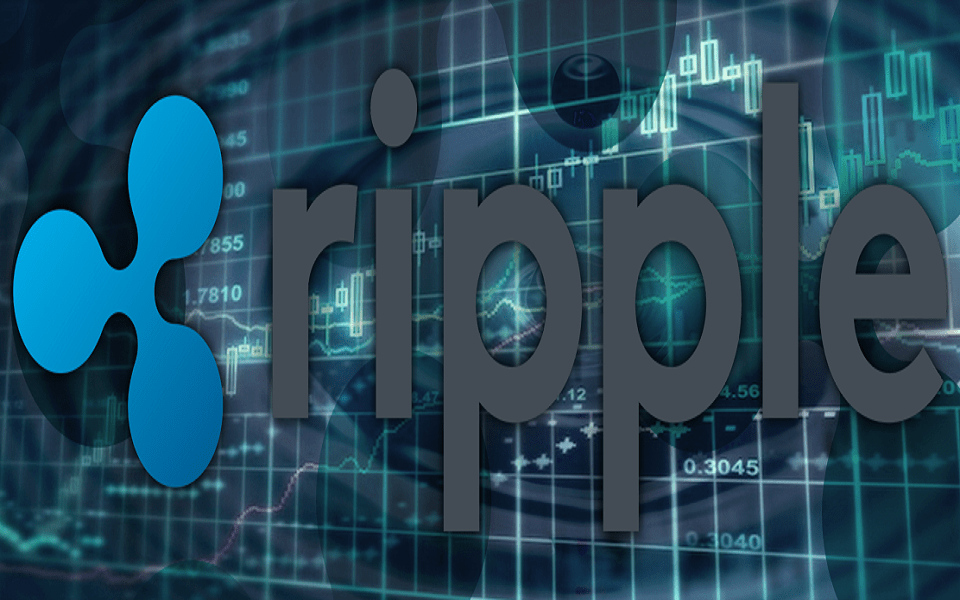 What conclusions can we draw after the evolution of the XRP/USD parity over the past three days? First of all, we find that XRP/USD has disconnected from the Bitcoin movement. After a normal correction Bitcoin continued his upward movement and soon tested the 4500usd level. If XRP/USD remained coupled to the BTC move, its price should have been 0.23usd. The volumes traded on XRP / USD were very low. And yet experienced traders know too much quiet, soon to be a storm.
    The resistance lines are:                                             The support lines are:                           
    R1 –  0,23usd                                                                 S1 – 0,19usd
    R2 –  0.30usd                                                                 S2 – 0,17usd    
                                                                                               S3 – 0,15usd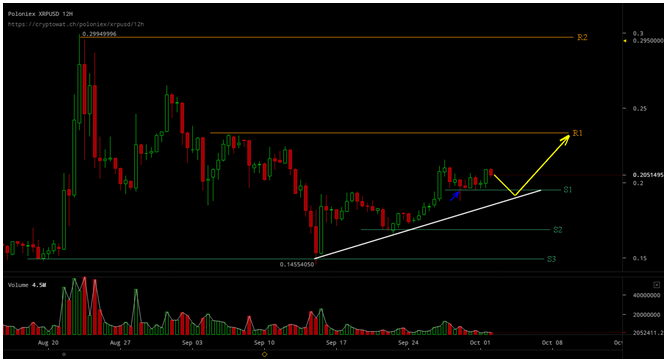 I see that many people are complaining that we have two weeks to SWELL and XRP / USD does not seem to be determined to go up. I would not trouble myself this way. Do not forget that XRP/USD increased in August by 100% in two days. Of course the volumes traded at that time were quite high. An important upward move can only come from large volumes traded.
In the coming days, the XRP/USD move will be a consolidation. If we have a correction on the BTC, the support level S1 0,19usd and ascending trend line (drawn in white) will be tested. If those support lines resist, the price will start to rise to R1 0.23usd.
For the next three days, the possible evolution of the XRP/USD price is drawn in yellow on the chart.