Technical Analysis XRP/USD 06/09/2017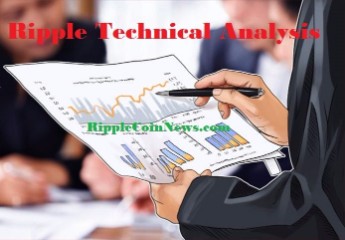 The downward movement from the XRP / USD parity stopped at 0.185usd. This movement temporarily broke S1 $0.19 USD, after which the price went up slightly. XRP / USD stayed in sync with the BTC move. The return movement is identical to that on the BTC.
Yesterday I posted a quick update on our Twitter page, which said that the next support area on the BTC is at $3900 usd. Here's how the BTC has reached that price and then has a comeback. On the 4-hours XRP / USD chart, we have a buy signal given by the MACD indicator. I would be quite cautious about this signal. At the time we write the analysis (hour 0) we do not have a clear signal from the BTC that the correction would have ended.
 The resistance lines are:                                               The support lines are:
           R1 –  0,23usd                                                                    S1 – 0,19usd
           R2 –  0.30usd                                                                    S2 – 0,175usd
                                                                                                      S3 – 0,15usd

Probable direction for the next two days: 
The XRP / USD moves will be top-down, characterized by the price quest to find a balance point around these levels. We will test the R1 $0.23 usd area, after which a correction will occur. The evolution of the XRP / USD price over the next two days will also depend on the BTC move.
It remains to be seen if the correction wave that follows will go below $0.185 usd or will stabilize above S1 $0.19 usd
Any positive news about Ripple, or negative movements of the Bitcoin price, may positively or negatively influence this technical analysis.