The Role That XRP Currency Plays in Ripple Products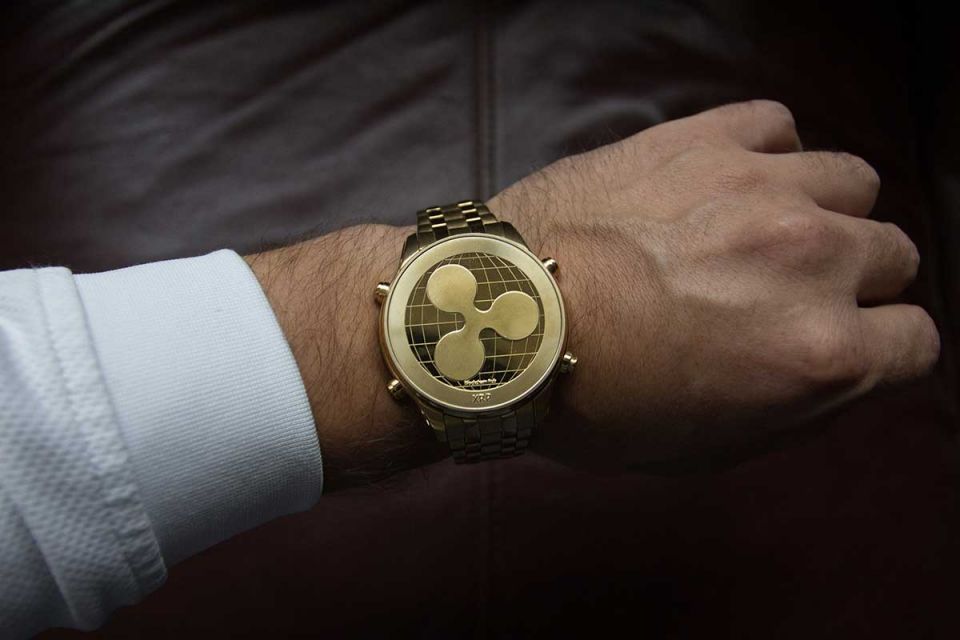 It seems that some of the people in the Crypto Market have not yet understood the role of XRP currency in the Ripple products. In fact, the entire Ripple plan that has been developed so far has prepared the ground for the live use of digital XRP assets in cross-border transfers.
Ripple had an ambitious goal in terms of XRP, but here we can say that it is on the brink of achieving its goals. If I think well, Ripple is one step away from fulfilling his plan? I could say it is half a step away from meeting his plan. Why do I say that? Because this year we had the first institution to announce the live use of XRapid and XRP in cross-border transfers. This is Cuallix, which deals with transfers between Mexico and the US, on the MXN/USD fiat corridor. As somebody said, the ice was broken.
I will use a metaphor that can better explain the stage of evolution in which XRP is. We will consider the steps preceding the use of XRP to be the mounting of the coils for a train. We will also consider the XRP digital asset to be the train.
In 2017, Ripple announced that over 100 financial institutions use Ripple technology. Later in the summer of 2017, it was announced the creation of three new XCurrent, XRapid and XVia tools. The XCurrent tool is the tool that the over 100 financial institutions have joined.
In fact, XCurrent is the tool that opens the path for the XRapid tool. XRapid is the tool that uses the XRP digital asset by default. After Ripple announced in January 2017 that Cuallix is ​​the first financial institution in the world to use XRP, four new financial institutions have gone through XRapid testing.
In Q1-2018, Ripple announced five new XRapid pilot customers – Western Union, Cambridge Global Payments, MercuryFX, IDT, and MoneyGram.
Any of the 100 financial institutions can choose to switch from XCurrent to XRapid. No doubt that XRapid by using the XRP digital asset is a superior tool to XCurrent. XRapid comes with speed, scalability, low costs and increased liquidity. These are the reasons why I believe that in the future many of the 100 financial institutions will move to XRapid. Switching to XRapid will be a natural step. Also, I think there will be new institutions that will use the XRapid tool directly without first using XCurrent. 
I was saying that XRapid has a lot of advantages over XCurrent.This is due to the XRP coin. A transfer will take place in 4 seconds. At the same time, 1500 transfers per second will be possible. The cost of these transfers will be reduced by 60% compared to the classic SWIFT transfer system. 
Do not forget about liquidity. One of the main points on the Ripple agenda this year is the increase in XRP liquidity. For optimal operation and to deal with large volumes of fiat transfer, XRapid needs to have a very good liquidity. How to increase XRP liquidity? By listing XRP on as many exchanges. Also, diversify types of fiat / XRP coins. Liquidity must be secured on as many fiat corridors.
In conclusion, XRP train rails were partially installed. And the first samples of the XRP train were run. Running tests have been declared a success. Further work is being done on expanding track sections and creating new routes. I hope you liked the metaphor.
In the past, many have doubted that XRP will be used in cross-border crossings. This year, we are likely to have new XRP live use announcements. And here I am not referring to low-volume institutions (Cuallix), but to institutions with an impressive volume of transfers. I refer here to MoneyGram and Western Union. Undoubtedly, these big names will have a positive impact on the XRP price.
I read various forums and I see that many "buy and hold" buyers are quite frustrated with the evolution of the XRP coin price. The most frequent dissatisfaction, "these are good news lately, but the price is not rising." I think all this news has not been big news lately.  XRP's live use of MoneyGram or Western Union, or the announcement of more than 200 financial institutions using XCurrent it's the big news.
Also, if we look at a historical chart of XRP, we will notice that in the past this virtual currency had an atypical evolution. Specifically, long periods of lateral evolution of prices, followed by aggressive upward movements. Last year, the accumulation period between two spikes was from June to December.
Keep in mind the things written above and look for your patience. Without patience, you will not be able to make good profits on XRP. No financially or richly independent person has made his fortune in a few days or weeks. Generally, the process of achieving financial independence lasts for years. That's why it's a good idea to set yourself a realistic time goal for HOLD. That would mean the end of 2018, or even two, three years. If you can not do this, no doubt the investment in XRP is not for you.
At the time I was writing this article, there was a new news from Ripple. Ripple announced Xpring. Ripple has hired Ethan Beard, former director of Facebook's developer network and ex-EIR at Greylock Partners, to lead Xpring and more broadly Ripple's developer program.
"The goal is to support businesses that we believe will benefit from building on the XRP ledger," said Eric van Miltenburg, Ripple of Business Operations, told TechCrunch in an interview. "Support will come in a variety of ways: investment, incubation, and the potential of acquisition or grants. We're focused on proven entrepreneurs who can use the ledger and XRP to really address their customers' problems. "
"This is only the beginning, as we will continue to build more use cases for XRP,"