TrustCloudMining Review 2021 | Everything You Need to Know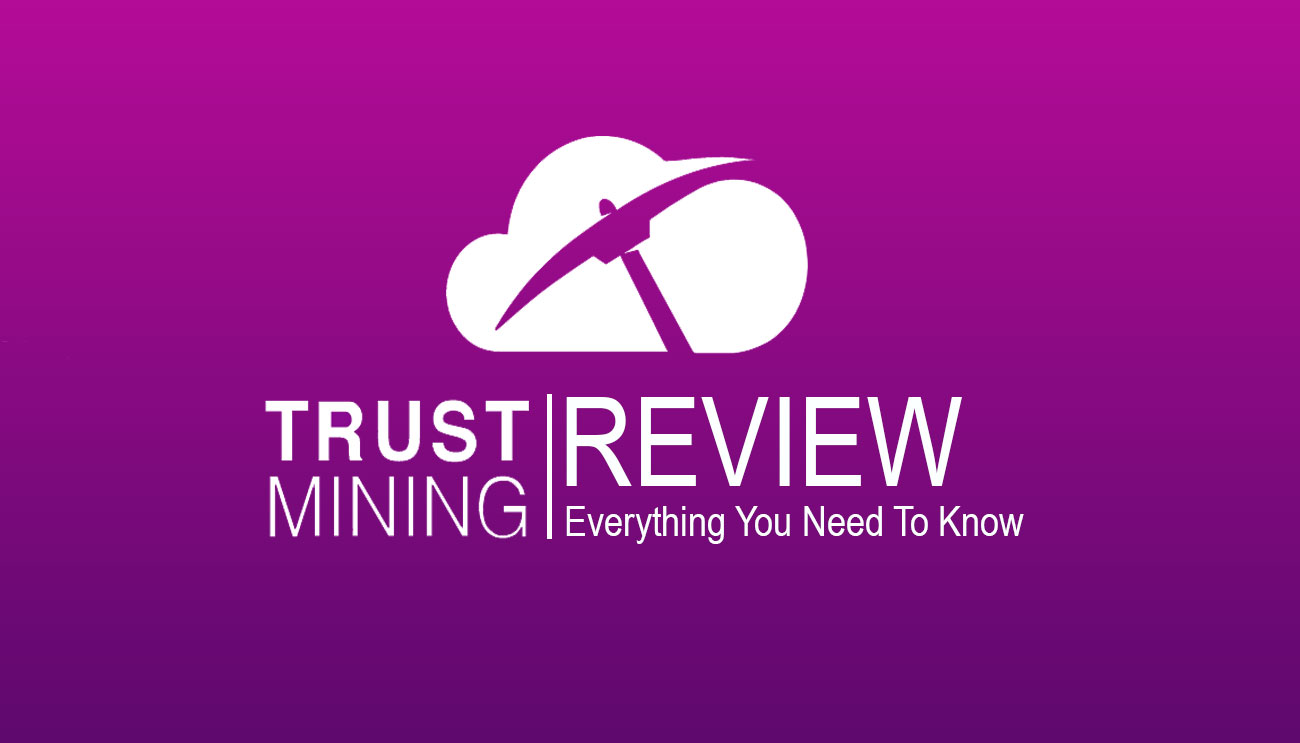 We are here to help if you finally decide to mine bitcoin or any other crypto legally and safely. An important consideration while making such an investment is finding a reputable website to put your confidence without any reservations. In the last few years, cloud mining has significantly progressed those consumers no longer need expensive equipment.
Most users use cloud mining systems like IQ Mining, Genesis Mining, and Hashshiny. But for the time being, we'll be giving TrustCloudMining a critical evaluation. We will thoroughly examine this mining platform. You must, without a doubt, decide for yourself at the end of this review. Let's get this thing going.
What is Cloud Mining?
It would be best if you first grasped Bitcoin's workings to comprehend cloud mining. Nodes in the Bitcoin network validate transactions. In the cryptocurrency world, these validating nodes are referred to as miners. They were awarded this honour for the efforts they do to keep the blockchain legitimate. This excessive use of energy has a cost attached to it. The mining of Bitcoin is comparable to the mining of other valuable assets in this sense. You'll have to put in some time and effort, and that raises the asset's worth.
Bitcoin miners compete to solve the mathematical equation known as SHA-256 (secure hashing algorithm-256). Because this is a complex problem, your computer decides that it's faster to make informed guesses than to complete the arithmetic directly. The Bitcoin network's hash rate measures how much computing power it takes to process a block.
In the cloud mining strategy, big data centres are key. These massive mining operations were designed to be energy efficient as well as to provide computing power when it was required. With cloud mining, you rent hashing power in exchange for a percentage of the profits of each block that are generated. Because you cannot access the mining equipment, the data centre's responsibility is to keep it in good working order.
TrustCloudMining in Nutshell
TrustCloudMining is a small investor-friendly cloud mining and investing firm. The platform makes it possible for you to immediately enter the cryptocurrency market without spending any money upfront since they perform all of the mining for you. SHA256, Ethash, and Equihash are the three primary algorithms Trust Mining offer at present. You get to choose the algorithm you want, and they provide you access to all of the essential resources to make it happen.

Unlike other major cloud mining networks, Trust Mining has a complete system for offering the greatest financial efficiency and virtual mining installation. By incorporating features directly into the mining process, the platform hopes to increase user engagement by providing a fun component to mining.
Two of the company's data centres are in the United States, one in Texas and Jvari, Georgia. Locations with the lowest energy cost have been selected for both situations so that you do not overpay for the mined coins and earn maximum profit. Whatever contract you pick, you can rely on Trust Mining data centres to deliver a consistent service.
Getting started with TrustCloudMining
Trust Mining is doing everything it can to keep up with the latest technological advances by purchasing the greatest gear on the market. Mining has gotten simpler for us, but there is still a lot of effort to be done every day to ensure that "US" users have no problems. The setup method for Trust Mining is quite simple and suitable for beginners. There are basic steps to getting started mining with Trust Mining.

Register your account on the platform and provide all the basic information the mining platform needs to get started with.
Set up your payment method to become an investor in the crypto industry. Isn't that cool?
Check out all the mining power algorithms that the platform is offering and start your mining.
Pay the rent to the miner. Your remote location does not require the installation of any additional gear. There you have it. You've made it into the heart of the mining industry.
Types of Contracts
Trust Mining offer three different types of contracts, AKA earning packages. Every single detail about the earning package is summarized below. Have a look.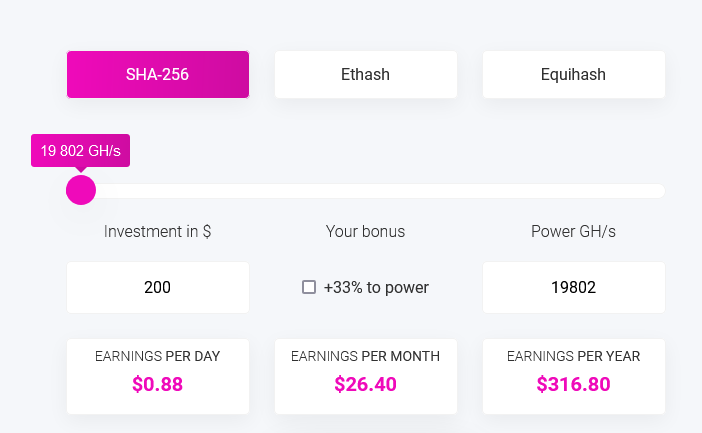 SHA-256: The minimum Hashrate is 19802 GH/s at the cost of $0.01 per 1 GH/s, making it the most profitable of the three contracts. The daily maintenance price is $0.001 per 10 GH/s and is deducted from your credit card. Up to 132% profit is possible.
ETHASH: Regarding return on investment, this particular contract provides 138%, which is somewhat greater than the return on investment offered by the previous contract. In terms of GH/s, it provides a Hashrate of about 13.33 MH/s for $15.00 per 1 MH/s. The maintenance fee of the contract is $0.0013 per 0.1 MH/s.
equihash: Using this contract, you'll have access to a whopping 250 MH/s of net power for $0.80 per 1 MH/s. The daily maintenance charge is set at $0.01 per 10 MH/s. This fee is not subject to change. Approximately 134% of the profit is expected from this package. Get started Now
Customer Support
Understandably, making financial decisions might worry some individuals. As a result, they look for resources like guiding birds to assist them. On the other hand, trust mining takes care of its consumers in case they ever need assistance. In both English and Russian, the platform's customer care department gives excellent assistance.
You may get in touch with a customer service agent at any time of day or night through email or live chat. The live chat option is available, although. It doesn't take long for your question to be addressed by a real human being interested in helping you.
You can also email them personally in the event of a significant issue, as indicated on their website. To save you time, we've typed it out for you here ([email protected]). A company's ability to provide excellent customer service is critical to its success. To better understand its consumers' wants and expectations, the firm can communicate directly with them using this method. Because of this, Trust Mining never fails to impress.
The Bottom Line
Scams abound when it comes to popular cloud mining services. They employ a "Ponzi Scheme," whereby new investors' cash is used to pay off existing investors. In conclusion, it appears that TrustCloudMining is an excellent forum that makes bitcoin mining accessible to nearly everyone.
But we highly recommend that users do their research on their own. All essential information is required while using it because investments in cryptocurrencies frequently have a certain risk component, whether your investments are in Bitcoin cloud mining or any other crypto mining method. The situation is much different with Trust Mining, though.
TrustCloudMining, on the other hand, allows you to test the platform's quality for relatively little money. It appears to have a higher level of security than most of its rivals.
We'd love to hear your take on the situation. Suppose you have anything to add to our debate about this cloud mining platform. Please do so in the comments section below.