VeChain Price Analysis: VET is Bullish, A Massive Upswing Is Expected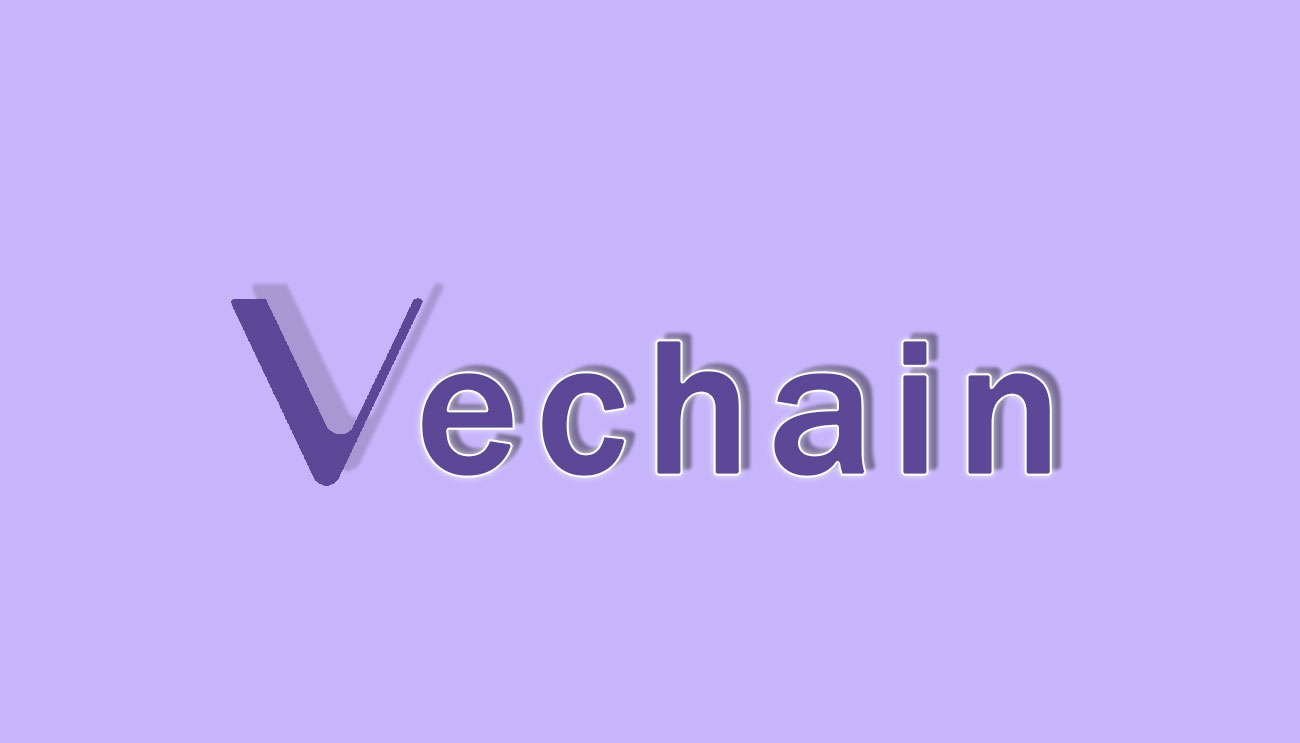 Bitcoin (BTC), the world's largest digital currency in the world in terms of market capitalization started the bullish rally back in the month of October 2020. This impressive rally has changed the fortune of the leading digital currency. Bitcoin's rally, however, also opened doors for the rest of the cryptocurrency market as well. Following Bitcoin's footsteps, various famous altcoins initiated their price movements upward including the top altcoin in the market Ethereum, and some others.
Some of the altcoins in the market, however, could not lift up later in the year 2020 when the top-ranked digital currency was sitting at the peak of its bullish cycle. But they are now getting heated up. One of these cryptocurrencies is VeChain (VET). It appears to have started turning bearish. It recently broke above a crucial resistance level which has settled things for the coin. A massive upswing is expected to occur which may help the coin to hit the figure of $0.05 in the coming weeks.
VET Statistical Data
Out of the total market cap of the cryptocurrency market, the market cap of VET is revolving at around $1,918,384,388.
The 24-hour trading volume of the coin is $453,837,526.
While on the other hand, the circulating supply of the coin is 64,315,576,989 VET.
VET Price Value
At the time of writing, the price value of VET is standing at around $0.02965 with a change rate of 2.03 percent in the last 24 hours.
Price Analysis
A few days ago, the price value of VET plunged all the way down to $0.022 on the 15th of January while facing a loss of nearly 15 percent. However, it has attempted really hard to compensate for this loss and it even got success in doing so. It managed to break through the level of $0.025 on the 16th of January. Following this breakout, the price value of VET kept on going upward and reached the mark of $0.029 around where it is trading at the moment.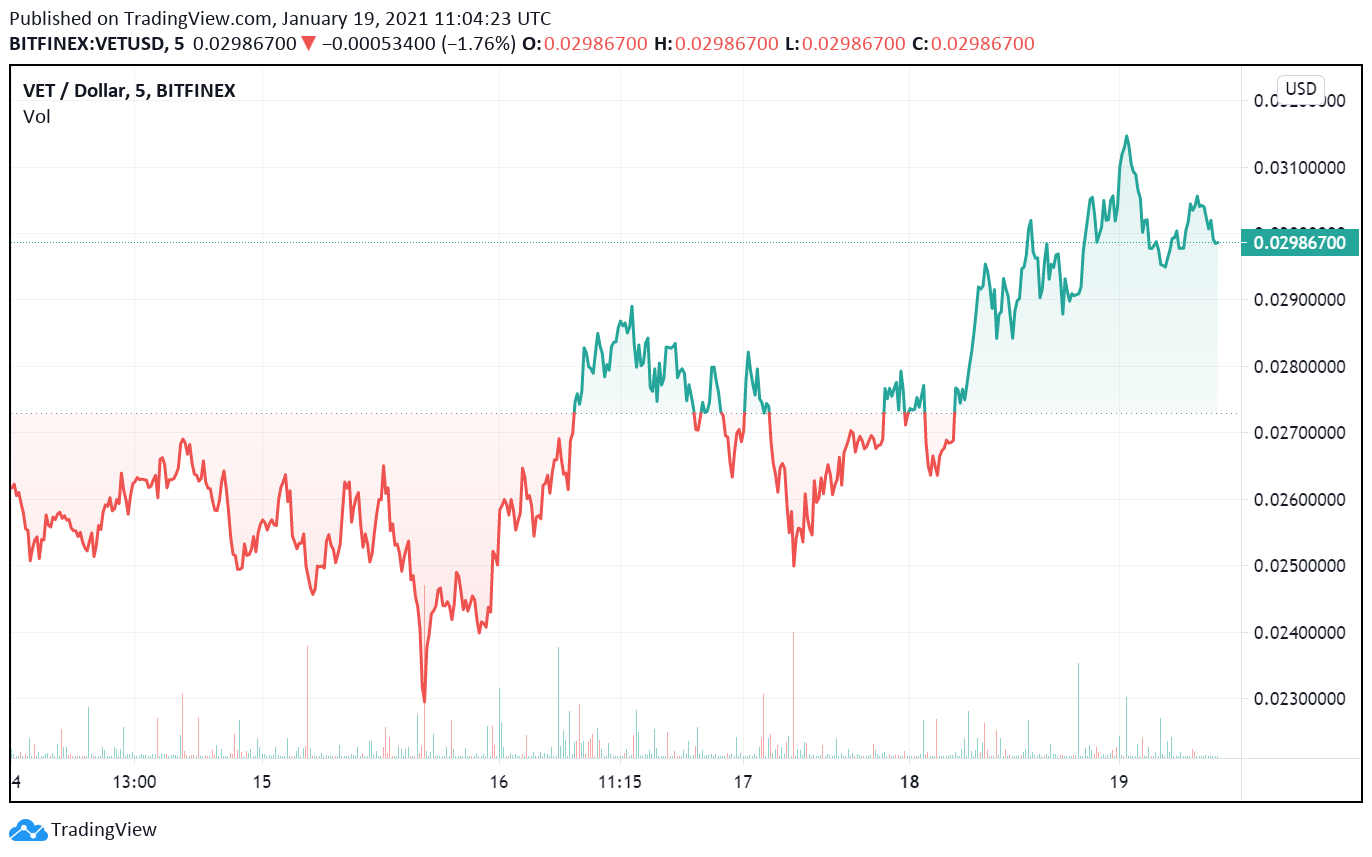 Source: Trading View
Currently trading at around the mark of $0.03, the 25th-ranked digital currency by market value is now targeting the substantial price mark of $0.05 in the next few weeks. However, it needs to move past the big resistance level that stands at $0.04.