Verge (XVG) Getting Off the Mark with First Partnership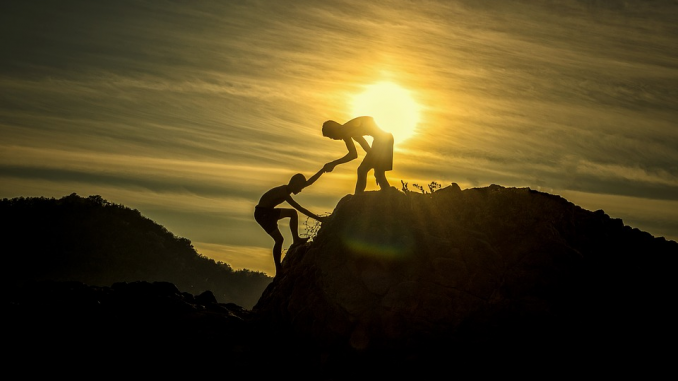 Last month, Verge (XVG) had hosted a crowdfunding event to collect 75 million worth of XVG. The main reason behind this crowdfunding was that verge (XVG) wanted to enter into a partnership. Now, the announcement day has finally approached. Tomorrow, verge (XVG) is going to announce the first ever partnership. Here, it is worth mentioning that the company had set 16th April as the announcement date on the success of crowdfunding. But, the company had changed the date of announcement to 17th April. All the people behind success of verge (XVG) are excited to see this day unfold.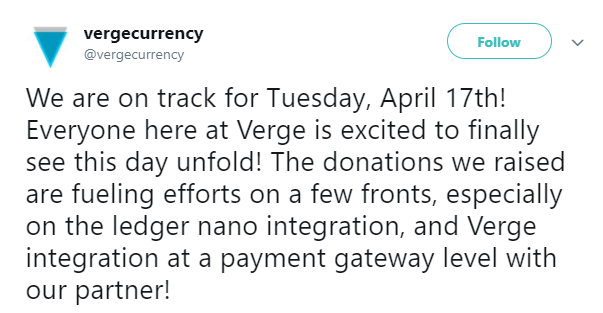 There were a lot of speculations about this partnership. Some people expected the partnership of verge (XVG) with TokenPay. But, the CEO of TokenPay denied these speculations by saying that TokenPay has no plans to integrate XVG into our services that we plan to offer in future. Now, the news circulating across the world is that verge (XVG) is entering into partnership with online giant Amazon. The experts are of the view that if it is correct, it would be an incredible partnership. This also shows that the verge (XVG) team is trying utmost to make it a viable currency option for e-commerce.

Here, it is also important to mention that Amazon is already operating its online business through Amazon Pay. Amazon Pay is already providing payment solutions to a lot of companies. Verge (XVG) says that crowdfunding was used to integrate verge (XVG) with Ledger Nano S. Crypto experts are also hopeful that the announcement of this partnership will increase the value of Verge (XVG) token. Currently, the token is selling $ 0.08. Here, it is worth mentioning that the coin had touched $ 0.10 mark on 13th April.
Now, they are hoping that the value of the coin will reach $ 0.10 mark again due to this announcement. This shows that verge (XVG) is going through a big week.