Xendpay Payment Firm Runs on Ripple To Process Payment to Thailand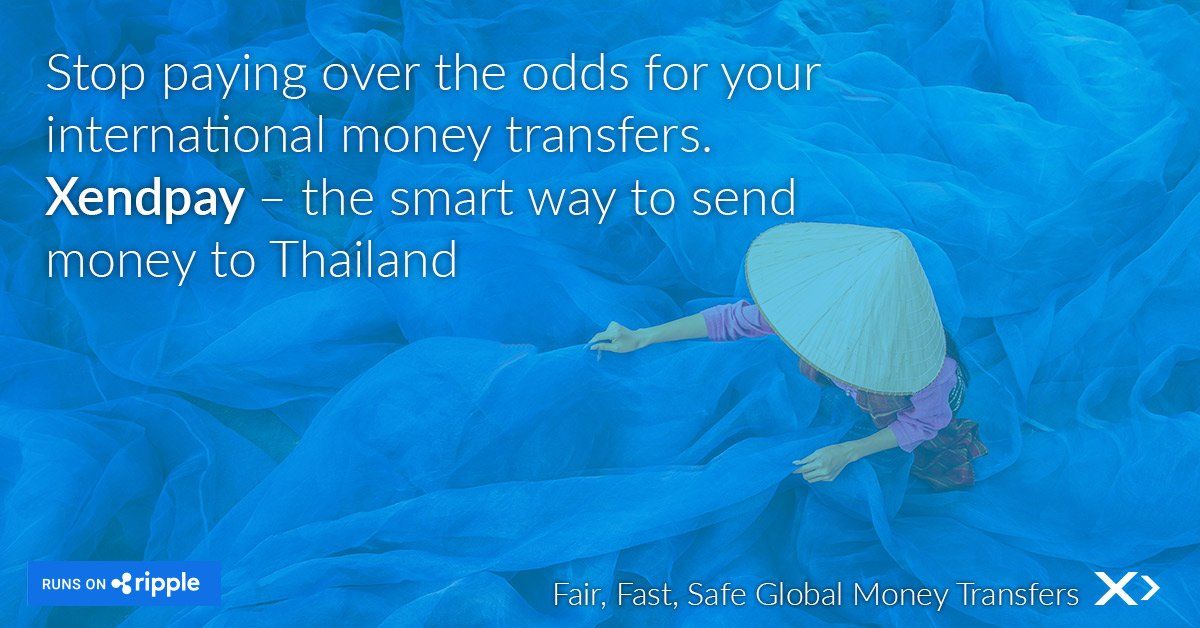 Xendpay, a financial service firm revealed that Xendpay users can now send money to Thailand as the firm is using Ripple to process payment to Thailand.
As claim on its website, Xendpay offers fair, fast, safe and low-cost global money transfer services to its customers. The platform is already employing RippleNet for cross-border payments from the UK to Malaysia, Vietnam, Indonesia, Sri Lanka, and Bangladesh. However, the inclusion of Thailand is a new payment corridor with Xendpay.
Sending money abroad should be hassle-free. Our partnership with #Ripple helps customers make quick and secure transfers overseas.

Find out more > https://t.co/cymSjkXYL8 #SendMoneyAbroad #Payments #RippleNet pic.twitter.com/j5yclUOqZu

— xendpay (@xendpay) March 22, 2019
Xendpay runs on top of Ripple's underlying technology. By using Ripple in its existing payment system, the firm assures quicker settlement which otherwise takes 1-3 working days via bank account. Nevertheless, the announcement reads that;
We know how important it is to be able to keep track of the money you're sending which is why we keep you informed throughout the entire process. We'll confirm once we've received your money when it's been sent to the recipient and we'll let you know as soon as it arrives at its destination.
RippleNet has already hit the milestone of 40 countries – newly included corridors were North America, Asia, Africa, Europe, and South America. Following Xendpay announcement, Marcus Treacher, Ripple's Global Head of Strategic Account took to Twitter and said 'We're delighted to be able to support so many payment corridors with Xendpay'. He further noted 'future of payments';
Xendpay using #Ripple to process payments to #Thailand. Super-fast, efficient, cost-effective. We're delighted to be able to support so many payment corridors with Xendpay. #Runsonripple: future of payments! https://t.co/1wSsUn2IiE

— Marcus Treacher (@marcus_treacher) April 5, 2019
If you look forward to transferring funds to Thailand, Xendpay will help you using Ripple's technology. You can create an account and proceed, visit here for the official announcement.
What do you think of Ripple booming across the payment industry? Let us know