XRP Hits Rapid Milestone of $0.40 Following Stock Exchange Confirmation of XRP Based ETN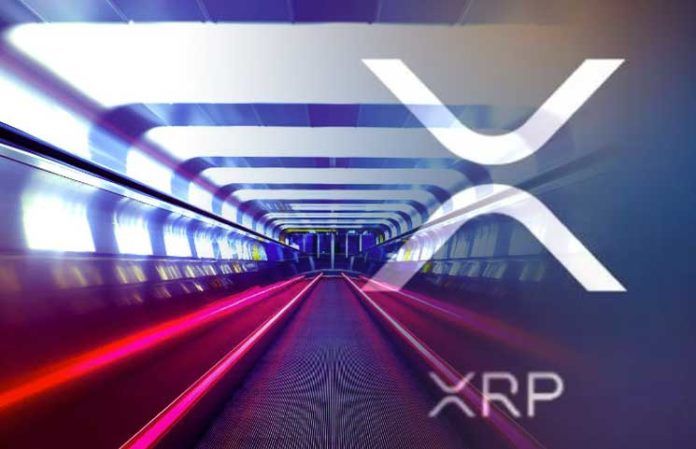 The third largest cryptocurrency, XRP has created the bull buzz across the global market after reaching value over $0.40 against US Dollar. 
XRP has a rapid trigger in its market value On 14th May. It has created its new record by reaching $0.4111, the highest value of recent times. It is assumed that this rapid increase is due to the partnership with Börse Stuttgart as well as Coinbase Pro's open trading service for New York customers. 
The rise in XRP price is highly remarkable for its immense trading finance. It is giving a promising performance in the global market for its investors. The market value of XRP was fluctuating between $0.31 and $0.37 for a while after its opening price of $0.310. In spite of its ups and downs, XRP maintained its third position in Top 100 Cryptocurrencies by Market Capitalization following Bitcoin and Ethereum.
At press time, the value of XRP counts $0.430 apiece. The coin at present sees 30 percent gain over the past 24 hours, which led set market cap at $18,352,406,365.
Börse Stuttgart now allows trading with XRP along with Litecoin
On 13th May 2019, Börse Stuttgart, a stock exchange in Germany, the second largest in the country and the ninth largest in Europe has finally confirmed the listing of  exchange-traded notes (ETNs) based on XRP along with Litecoin (LTC).
Börse Stuttgart team says
"For the first time in Germany, investors can now buy and sell exchange-traded notes (ETNs) based on the cryptocurrencies Litecoin and Ripple (XRP). The four securities issued by XBT Provider in Sweden track the price of the two cryptocurrencies in relation to the euro and the Swedish krona."
The securities are issued by the Swedish XBT Provider and will be used to track XRP in addition to Litecoin.
Nevertheless, XRP has made a tremendous growth of 25.82% on Tuesday within past 24 hours . After making its advancement in Germany and NY, XRP is predicted to affect the global market capitalization of cryptocurrencies if it continues with this rate. 
So readers, what's your take on XRP's new value.? Let us know in the comment below