Chainlink Price Prediction 2021-2025 | Will LINK reach $100?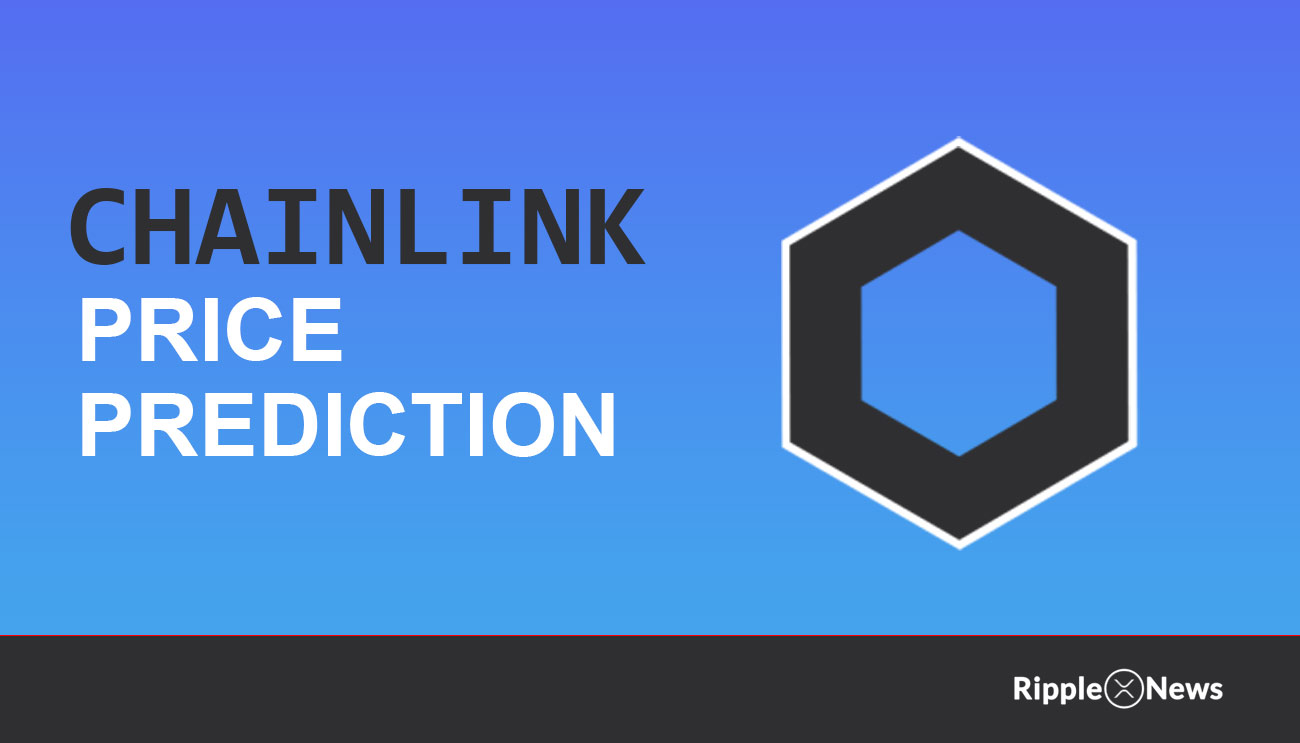 In no time chainlink has become one of the top oracle providers in the industry. We here, are going to get you through with up to date Chainlink (LINK) price predictions. We will talk about everything from how the coin is different from other coins, how chainlink is solving most of the native Blockchain problems to the next 5 years up grip price forecasts of the coin. But before getting into that stuff, let's just dive into a brief introduction of what is LINK and how it is helping the Blockchain to solve their problems.
About Chainlink
The project of chainlink first came into existence back in 2014 under the name of "smartContract.com". The network was undergone with some changes after its initial release. The company renamed the brand with chainlink to better represent the core network of the platform. After its release, in 2017 an ICO was held by chainlink which was at that time was the biggest event of that year. After the event, chainlink was the main spotlight for many years in the community. The network bragged almost $32 million from ICO.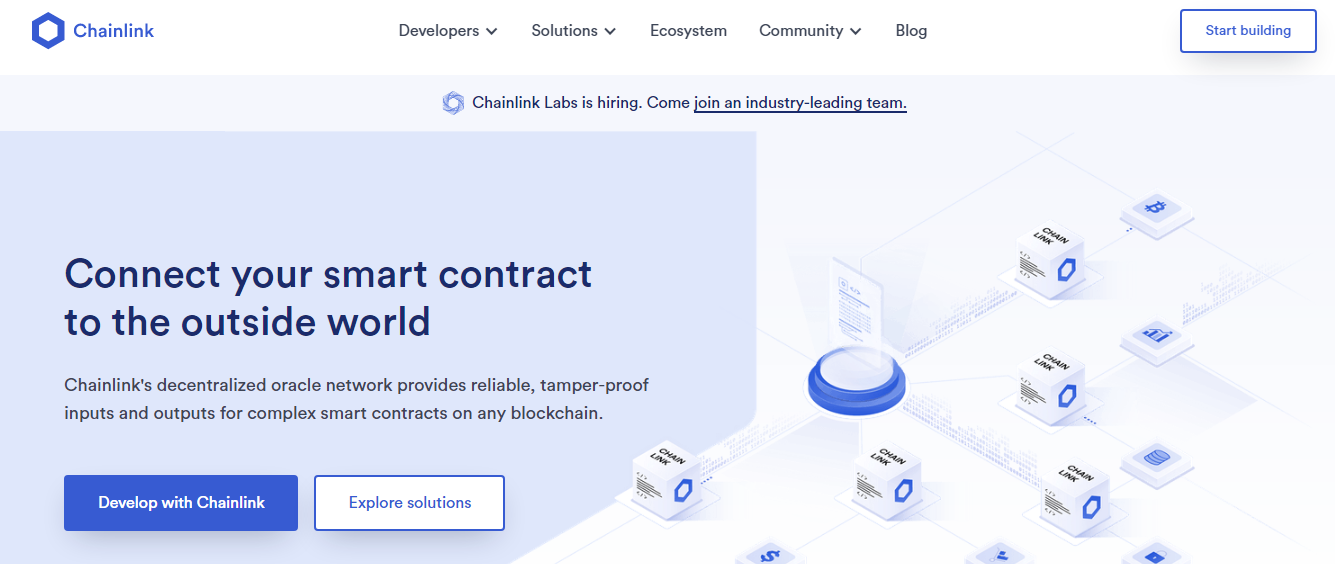 With the help of this funding, Chainlink tried to push the limited boundaries of public Blockchain, security, and Oracle reliability to new heights. In 2019, one of the most significant partnerships happened with chainlink. A strategic partnership with google was developed by Chainlink. With the help of this agreement with Google, Chainlink protocols were integrated with the google smart contract.
This partnership was a big success for analysts and investors as it enables the users to connect with the most popular cloud services providers with the help of chainlink.
Chainlink Blockchain?
One of the biggest problems in the Blockchain is how to transfer and communicate information from one node to another. Generally, this type of task is accomplished by Oracle. However, Oracles are considered to be centralized. Oracles are meant to initiate smart contracts. This is the week spot where centralized Oracle puts the whole Blockchain at risk.
On the other hand data entry is a crucial part of Blockchain creation. As we all know that Blockchain is unchangeable and inflexible. So if any information a Blockchain receives is incorrect, it becomes very hard to erase and rectify that information from Blockchain.
This happens in most Blockchains. In the crypto community this issue is tagged I Oracle Problem. This is where chainlink comes in handy. By integrating next-generation protocols, is how chainlink happens to tackle these issues.
Cardano Price Prediction 2021-2025 | Will ADA Ever Reach $10?
Stellar Price Prediction 2021-2025 XLM $5 Possible?
Chainlink Price Prediction
LINK Price Prediction 2021 – 2023
The future price of LINK will remain constant throughout 2021, according to the Trading Beasts Chainlink price prediction. Chainlink is expected to sell in the range of $35-$50, in 2021. In the years to come, Chainlink will continue to expand and will not be under $30. In the future by 2023, Chainlink could hit $70 according to Trading Beasts.
Chainlink Price Forecast 2021 – 2025
The price of the LINK will rise in the years to come, according to CoinSwitch.  Chainlink also met its $14 price estimate in 2020 and even that it met the targeted price of chainlink of $13 that was predicted a year ago for the year 2025. Provided that how their bullish forecast remains unchanged, it is very amazing and would be a surprise to see how far Chainlink goes. The targeted price for chainlink (LINK) is predicted to go near $100 by the end of 2025.
Chainlink Price Prediction for 2022, 2023, 2024, and 2025

DigitalCoinPrice is very optimistic about the future predictions of LINK. The rates shown on the website show that Coinlink is the sold investment in the coming years. It is expected that within a year Link is going to go up with an average price of $60.45 by 2022.
With an increase of 2,020% increase from the base value, it means that we will be trading LINK with an average price of $50.42. This prediction is quite surprising and optimistic at the same time. The 5 years prediction rate shows that LINK will cross the $100 boundaries in the coming 5 years. Hold the grudges because we are surely crossing our fingers for better investment opportunities in the coming years.
Chainlink Price analysis
2018 was the year of the massive crypto boom with major price spikes in most of the world's largest digital currencies – and there was no exception for LINK. Then values dropped almost as rapidly as they grew, and many cryptocurrencies were unable to recover. Fortunately, Chainlink has rebuilt and 2019 is one of the coin's best years. LINK traded at $0.299 on 1 January 2019 and its price grew as the year began until it reached the $1 US dollar mark on 20 May 2019. The prices went up.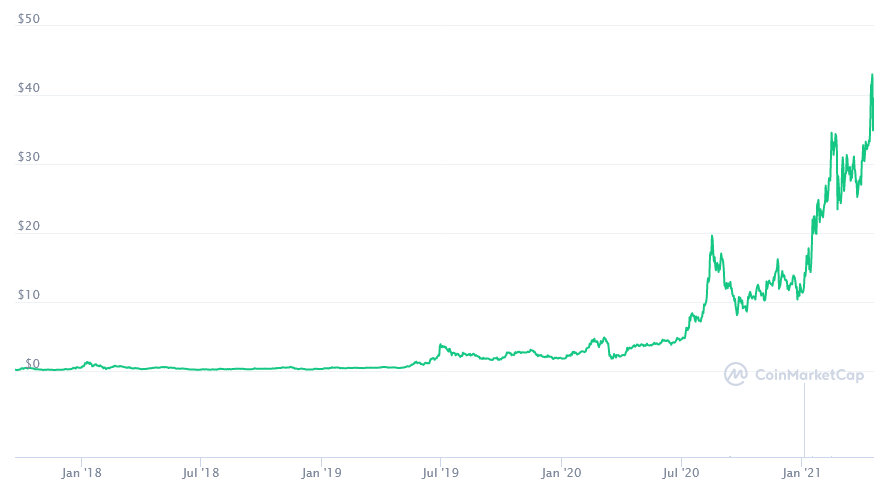 2020 was the year for chainlink. The network launched a funding program, doubled their team, and also added new cases in insurance and games. The network was recognized by World Economic Forum and was bannered under the 100 most promising technology pioneers of 2020. Chainlink integrated with more than 300 projects in 2020. By securing billions in its value and reinforcing its security and audit, chainlink was the most statistical currency in 2020.
Chainlink price prediction by Currency.com
Link Prediction 2021 by Mind Math Money
How to Buy Chainlink (LINK)?
Chainlink (LINK) is available on most of the major exchanges. Binance is one of the major exchanges to get chainlink. In terms of the market cap, Binance is the biggest exchange in the market. There are many other exchanges in there but Binance is leading the way. There is a wide range of other coins on the exchange and the fees are also very competitive.
Register an account on the exchange and prove your identity. Fund your account with fiat currency and purchase ETH and BTC. You can't directly buy Link from any exchange. Lastly, select the trading pair with LINK and your LINK crypto will be in your exchange in just a few minutes.
If you're a frequent trader or are planning to trade LINK, you can store it on an exchange wallet. However this the least secure way to store your coin. But if you are planning on storing a huge amount of LINK then a hardware wallet is the best option available.
Chainlink Price Prediction FAQs
Will chainlink reach $100?
According to the most price prediction and after making an effort to conclude them, it seems like $100 is a pretty ambitious amount. Over the next years, Chainlink (LINK) is expected to grow by reaching $100 at the end of 2025.
Is chainlink (LINK) a safe investment?
According to many analysts and traders, chainlink has been a very good and solid investment for a very long time. The value is just uprising surprisingly. It is guaranteed that it will bring back a handsome amount of profit from the investment.
Will Chainlink (LINK) go up?
The chances of chainlink are huge. The team has achieved so much and the popularity of coins is huge that investors are very ambitious. The coin will surely grow in the future.
Conclusion
We have provided you with our up-to-date prediction of Chainlink (LINK). The coin is uprising very well now and it seems like it will end the year with a positive note. All the assessments and conclusions that we have made above are just the technical evaluations and observations made by renowned analysts and team members of our platform. The provided figures are observatory but are evaluated keeping the past prices analysis of LINK.
Before getting into an investment, makes sure to do your research. Research as much as you can to make the final decision. After its involvement with google, Chainlink had left a very positive impact on the community. This impact will surely affect the future prices of the coin. Still, got any questions in your mind? Comment below and we will try to answer as soon as possible.