Top 6 Best Bitcoin Cash (BCH) Wallets in 2023
Cryptocurrencies are one of the widely discussed topics today. Every investor wants to invest in these currencies because of their soaring prices. The year 2017 has proved a lot beneficial for those who have invested in digital currencies. Almost, all of these currencies have gained value. Bitcoin is at the top of all with 100% increase in value. Bitcoin cash is also another top-rated currency. Here, it is important to mention that these digital currencies are stored in wallets either hardware or software. All the transactions are stored in these wallets. These are so secure that only the sender and the receiver know about these.
Hardware wallets are in the form of USB devices that are connected to the computer while doing a transaction. On the other hand, software wallets are the programs that keep a record of all transactions. Hardware wallets are more being considered more secure than software wallets because these are not always connected to computers. There are a lot of hardware and software bitcoin cash wallets being used all across the world. The most important of these are:
Best Bitcoin Cash Wallet 2023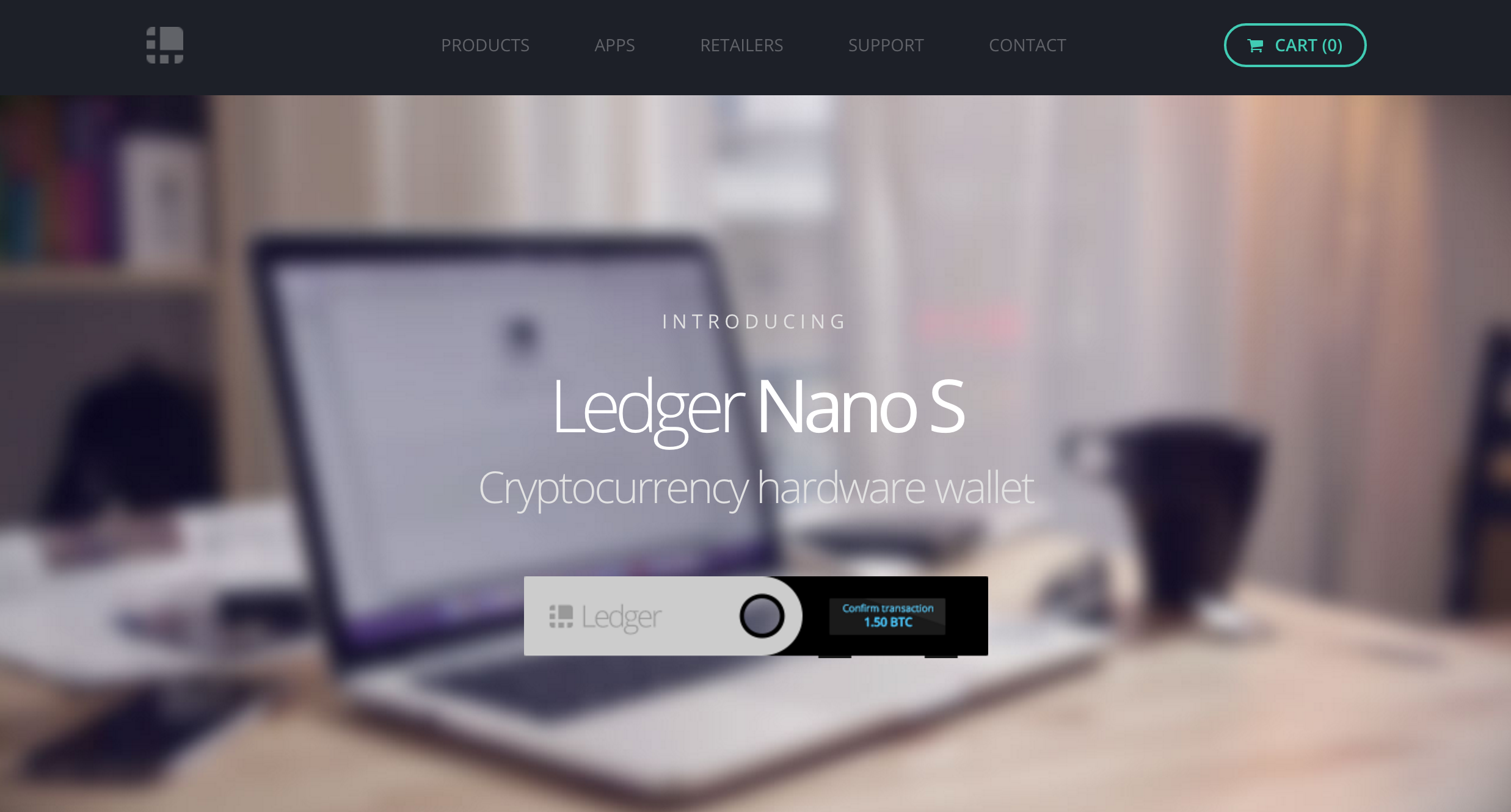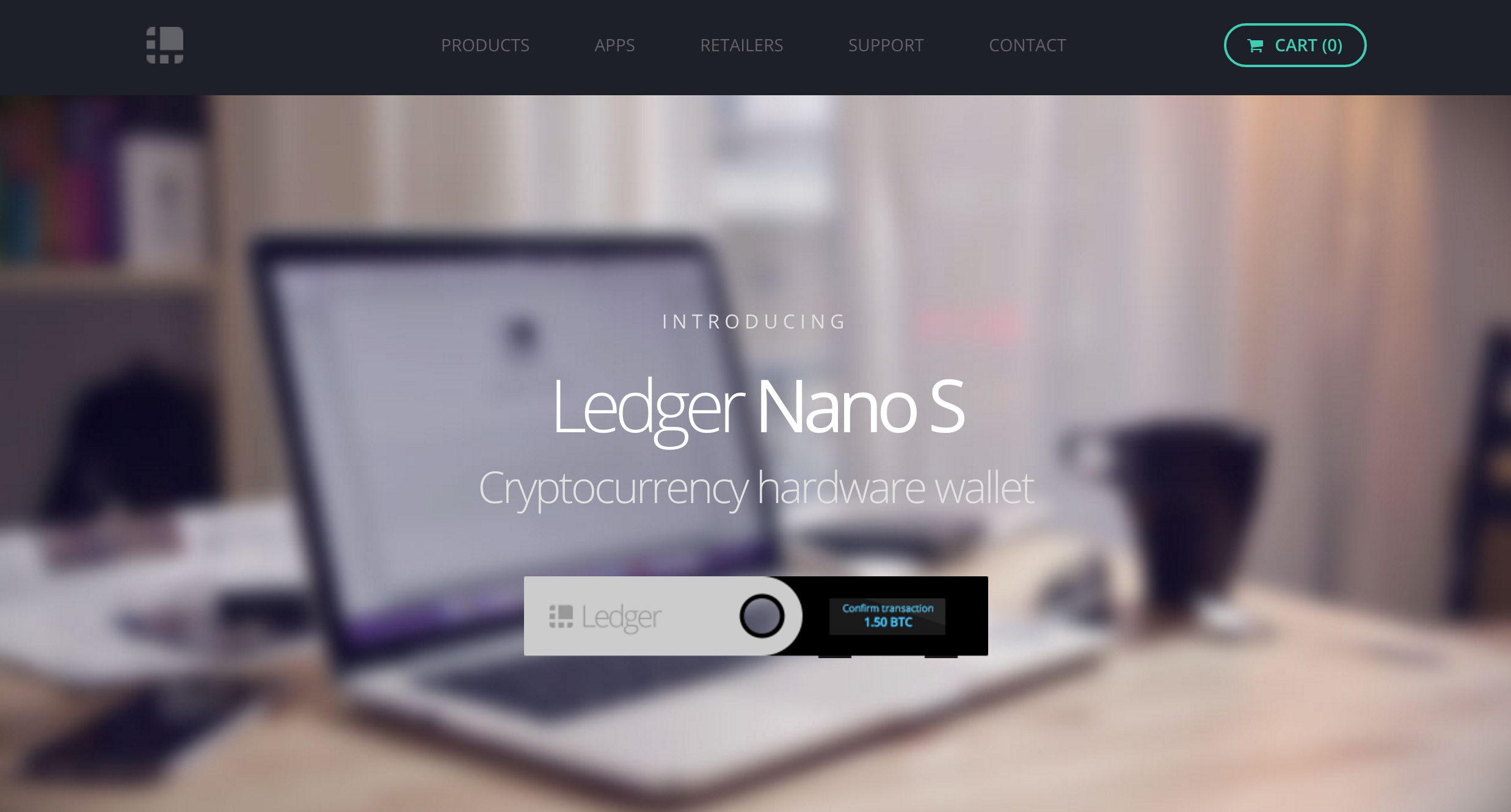 Ledger Nano S is one of the top cryptocurrencies wallets that are being widely used. It is just like a USB device with a little OLED display to show the transactions. This bitcoin cash wallet has support for other cryptocurrencies also like (Bitcoin, Ethereum, Ripple XRP, Zcash..). There are two buttons on one side of the device. These buttons are used to navigate between different options. Pressing both these buttons at the same time means the confirmation of the transaction. There is a port at one side of the wallet to connect it to the computer.
Price:
The Ledger Nano S is one of the most reliable and secure wallets for Bitcoin cash. The current price of this hardware wallet is $59.00  which you will get Ledger Nano S, USB cable, instruction book, accessories and recovery sheet.
Security:
For a complete security, the creators of Ledger Nano S has added extraordinary features. They have made this wallet Malware proof which means that your cryptographic will never be leaked while its Pin code system will allow you to keep your currency safe even if you lost or forget your wallet somewhere.
Privacy:
Also, the main idea of the user privacy given by the Ledger Nano S is great. To provide complete privacy to the Bitcoin cash owners, the company does not store any information of users on their server while the wallet for the Bitcoin cash remains decentralized all the time between the users and their bank.
Features:
There are several featured which makes Ledger Nano S best among all hardware wallets for BCH. Some of them are:
Multiple currencies: You can save multiple digital currencies in a single-wallet account and manage them separately easily
Good display: While the wallet is small in size but still have a good built-in display to operate with physical buttons
Backup you account: The Ledger Nano S comes up with a recovery sheet which makes the restoration process easy
Certified: The Ledger Nano S is certified and authenticated by popular names like GitHub, Google, Dashlane, and Dropbox
Multi-apps: It is not just a wallet but a gadget too which allow you to use other apps too like U2F, SSH or build your own
Ledger Nano S is considered as the most secure way of storing digital transactions. This is because it is made of durable and long-lasting material. Steel and top quality plastic are used in its makeup. The following are the steps to use this bitcoin cash wallet.
The very first step is the connection of the Ledger Nano S to the computer. Then you should follow the instructions on the little display of the wallet. The user can choose a new wallet in this hardware device or import his already existing account. All is done through instructions on the little screen.
Like all other accounts, ledger nano s operates through a security code or pin. The pin should be memorized because three successive failures may reset your nano s.
Now, there is time to backup your recovery sheet. The user will copy the 24 words phrase on the recovery sheet and save it at another location.
When the message "your device is ready" appears, you have to install the Ledger app on your computer.
As the installation ends, a message appears which shows that your Ledger Nano S is ready to be used.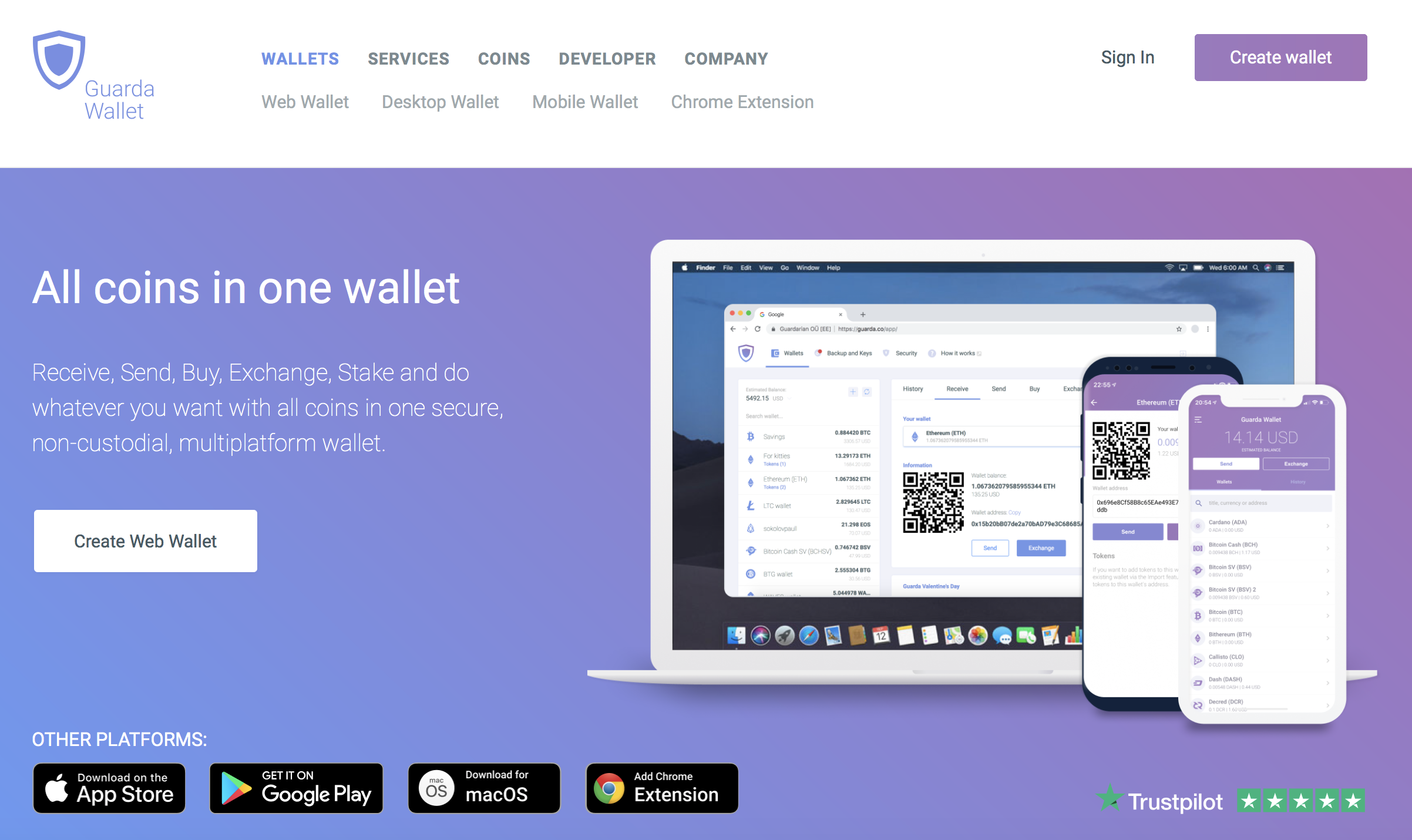 Guarda is a non-custodial multi-platform cryptocurrency wallet designed to store, manage and transfer digital assets with ease. Guarda currently supports over 40 most popular blockchains and over 10.000 of their tokens (including BTC, XRP, BCH, BSV, ETH, ETC, XMR, ZEC, EOS, KIN, LTC, XLM, DASH and more). All the currencies can be purchased inside the wallets with a bank card. The users can also exchange currencies via built-in exchange service and make rapid cryptocurrency transactions.
Guarda Wallets are available in various versions: Web, Desktop (Linux, Windows, MacOS), Mobile (iOS, Android) and Chrome Extension.
Guarda cryptocurrency storages work across platforms and can be accessed from any device that is connected to the Internet. Besides the main multi-currency wallets, Guarda offers a range of single-currency open-source Mobile wallets.
As Guarda provides custody-free wallets, the user's personal data or private keys are not stored or used by the company in any way – this enhances the crypto-coin and token security and prevents all chances of information leaks.
Main features:
Support of 40+ blockchains and over 10 000 tokens;
Full user control over private keys and assets;
User-friendly interface;
Credit/debit card cryptocurrency purchases;
Built-in cryptocurrency exchange;
24/7 customer support line;
Securely encrypted wallet backup;
Cross-platform accessibility.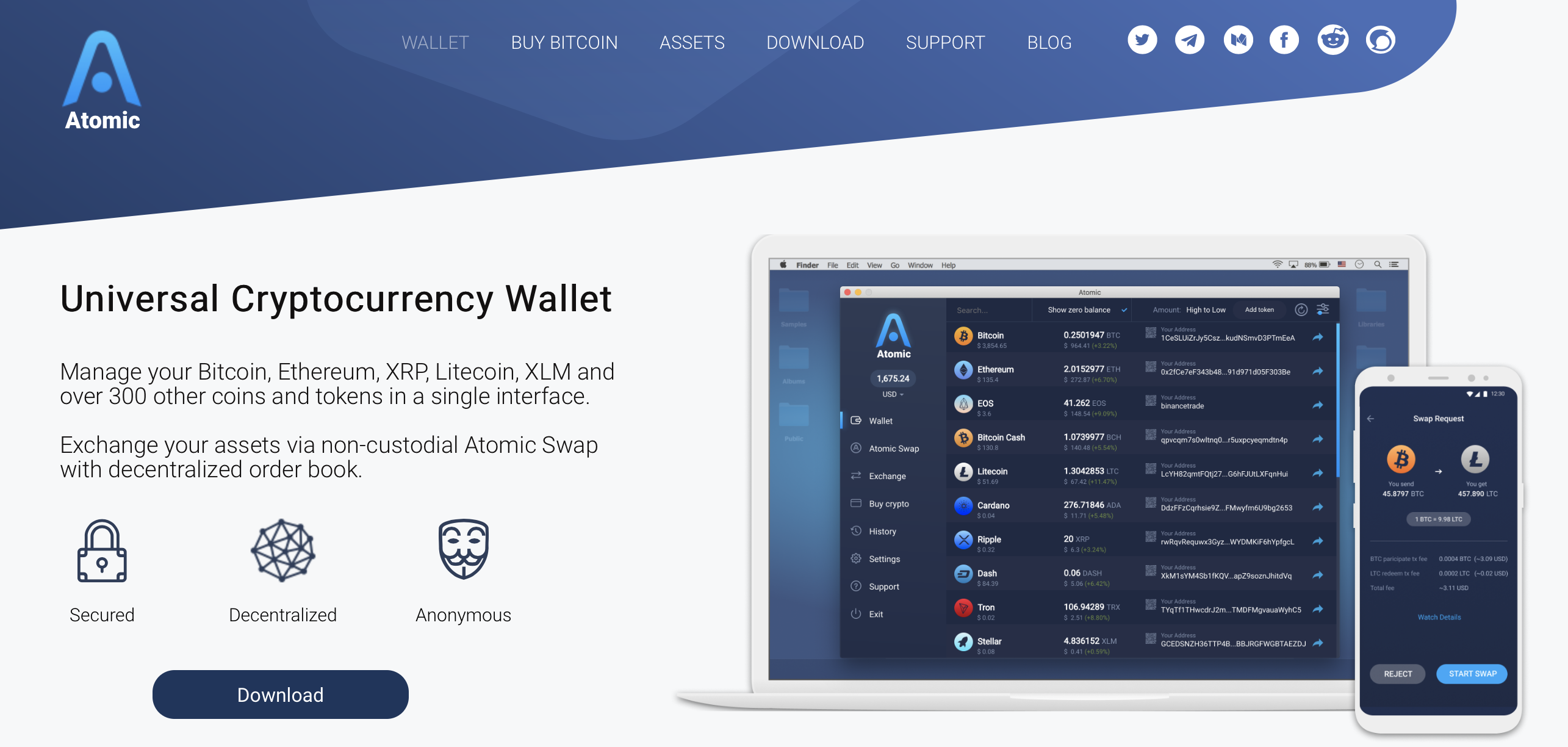 Atomic is a multi-currency custody-free Bitcoin Cash wallet, that supports over 300 other coins and tokens. You can secure, manage, exchange and buy BCH in a user-friendly interface protected by a mnemonic seed. You fully control your funds.
Multi-Platform
Atomic Wallet is available for most operating systems, including Windows, macOS, Linux and Android. The app for iOS is to be released in 2019.

Security and Anonymity
In Atomic, only you have full access to your funds. Atomic Wallet uses on-device intelligence and stores all private keys on your computer or/and smartphone. Your privacy is well-protected with the password you set and a 12-word mnemonic seed phrase.
Multi-Currency
Apart from BCH, Atomic supports over 300+ coins and tokens. You can secure and manage them, exchange and buy using built-in services and do it all in one interface, without going to external websites. Moreover, Atomic enables you to add any ERC20 token in a few clicks and manage it.
Zero Fees
Atomic is a freeware that generates you a unique wallet address.

Instant exchange and Buy crypto option

Atomic Wallet enables you to exchange Bitcoin Cash for 60+ cryptocurrencies. This service powered by Shapeshift, Changelly and Changenow.
The in-app buy option is powered by Simplex allows you to buy Bitcoin Cash, Bitcoin, Ethereum, XRP and Litecoin with a credit card in a few clicks. The whole process takes several minutes and charges a 2% fee for Atomic.

24/7 support
Atomic cares about its users. The support staff works 24/7 and always ready to help if something goes wrong. The average reply time is about 1 hour.
4- CoinPayments (Not Recommended)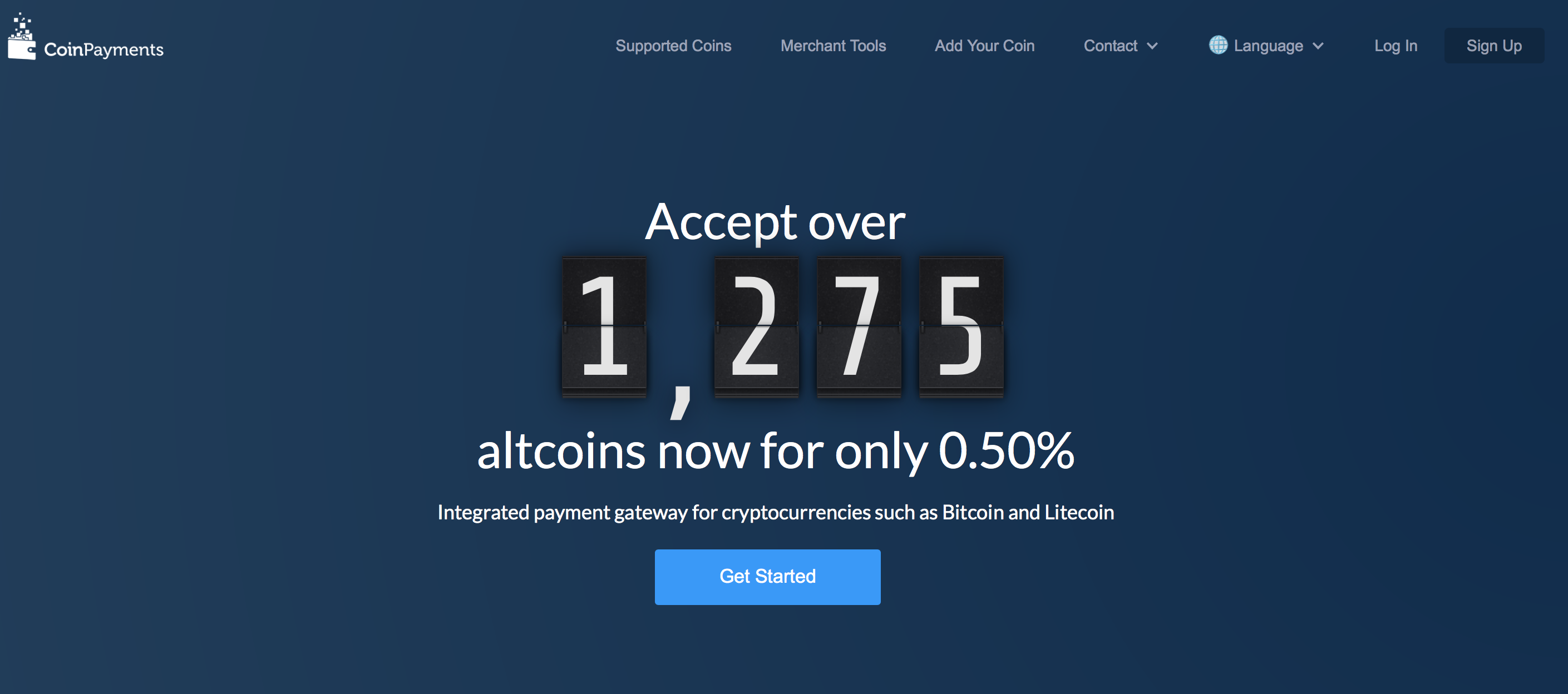 This is another reliable and secure bitcoin cash wallet that works online. In other words, it is a cloud wallet that stores transactions and other cryptocurrency data while the user is on the go. It also supports more than 1300 different coins and takes minimal fees. This bitcoin cash wallet is widely used all across the world because of its fast transaction speed. There is BitGo technology used in this wallet which increases the transaction speed. Investors all over the world also prefer this wallet because it provides them the facility of coin conversion. This means that you can store any of the coins in this wallet and withdraw any other coin of your own choice through auto conversion mechanism in this wallet.
Features:
Online shopping: CoinPayments is one of few online wallets which allow you to use Bitcoin cash to make an online purchase direct from your wallet account.
Fait settlements: The company is partnered with dozens of banks from EU and USA to make the direct withdraw and deposit easily for the users
Mobile app: While CoinPayments is a web-based wallet for the Bitcoin cash but they do have mobile apps for the users so they can operate their wallet from anywhere
Vault: To make the wallet more secure, the company has added the vault feature which allows you to specify the amount before you make a transaction online
Auto conversion: To make the process of BCH conversion against Euro and USD, the company has added an auto coin conversion feature.
CoinPayments has an app that is supported by both the android and iOS and, therefore, it is quite convenient to use. Due to BitGo technology, all the transactions in this wallet are stored with security keys. Sometimes, the user needs double keys for authentications. This wallet works in co-ordination with the user's email account. The following are the main steps to use this bitcoin cash wallet.
Download the application to your PC, Mobile, or Mac device.
Open the application and register yourself through some easy steps.
After activation of your account, log in to it and select either the merchant or the wallet options.
The user will see a new page showing the details on clicking any of the options.
The user can trade the coins, store the coins in a vault, exchange coins, and also see the transaction history.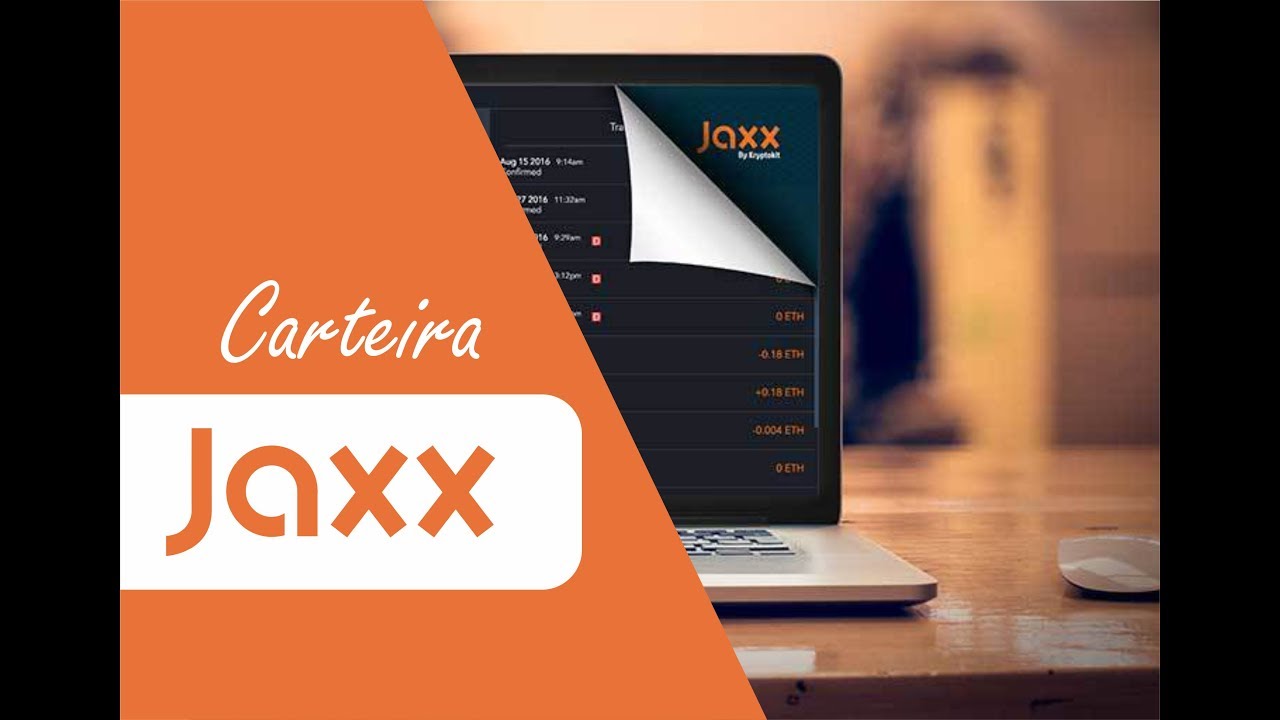 The increased security features and facilities of transactions on the go have made these cloud wallets a lot popular. Jaxx wallet is another cloud wallet that is widely used across the world for mining and storing bitcoin cash. The user interface of this coin has made it one of the widely used bitcoin cash wallets across the world. The user interface of this wallet remains the same on all the operating systems making it easy for the user to use this wallet anywhere. This wallet also supports all the currencies being traded across the world. The security is ensured by the private keys that are stored on the device of the user. Thus, these keys are secure from any unauthentic use. Only the user of the account knows the keys and can perform transactions. The following are the steps in using this wallet.
Create a user account on this wallet.
Sign in to your account and select the options of either storing or trading.
The user can also exchange the cryptocurrencies in this wallet.
Every transaction needs the use of private keys.
6- Rahakott – a new secure multi-currency wallet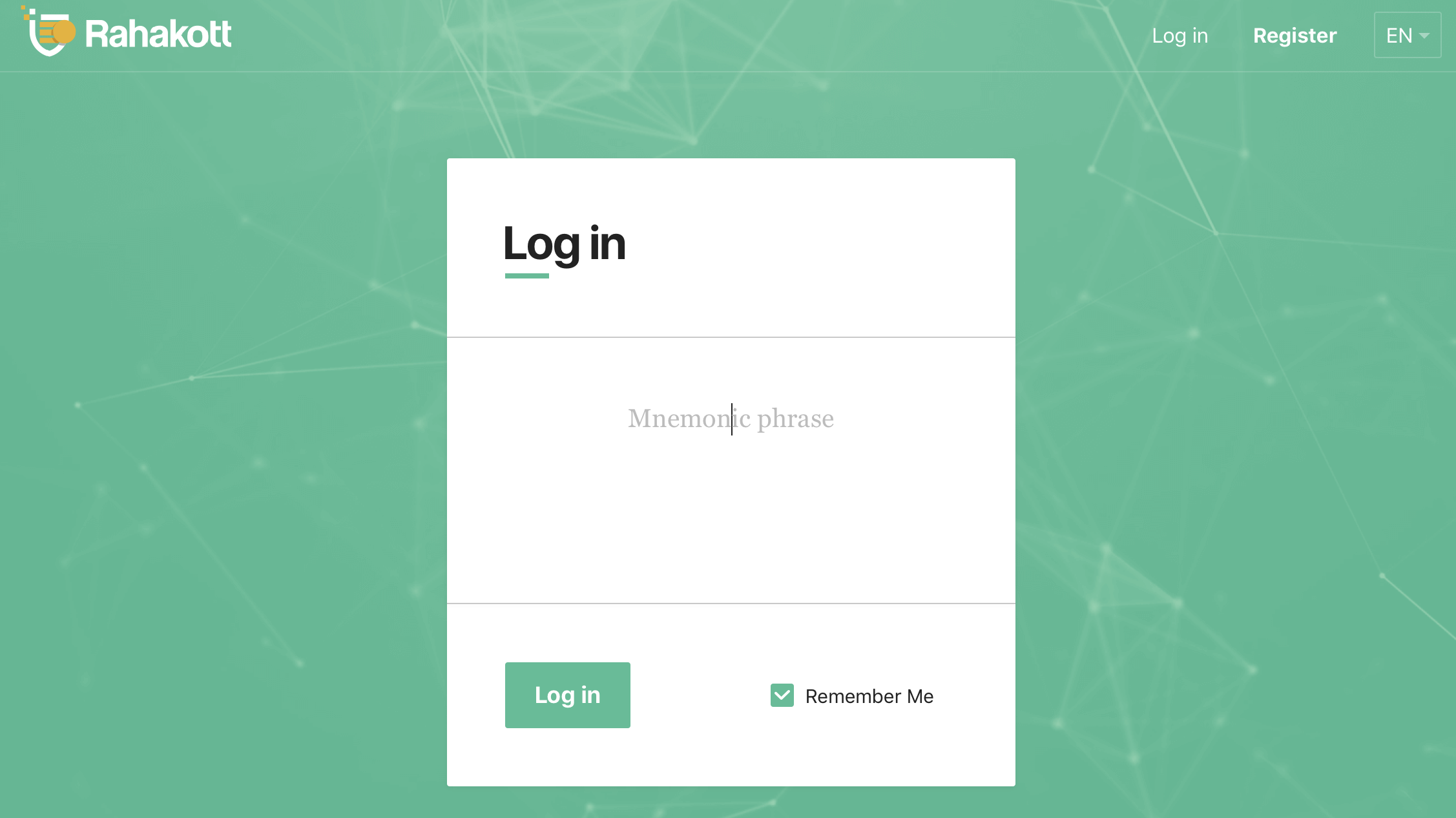 Rahakott is a cryptocurrency wallet that allows anyone to send or receive digital currencies and to monitor their balance.
You can use the wallet to monitor your balance online from anywhere.
There is no need to log in to Rahakott with your e-mail address, telephone number or username: you simply enter a mnemonic phrase.
The system is also secured by two-factor authentication. You can also use Rahakott to create multiple wallets from a single account – for example, if you want to create sub-accounts for specific business relationships.
Rahakott wallets are also "algoristic", according to a study by NewsBTC. com, which means that for each transaction new addresses are generated to increase the anonymity of users.