10+ Best ERC20 Wallets | Ethereum Token Wallets 2023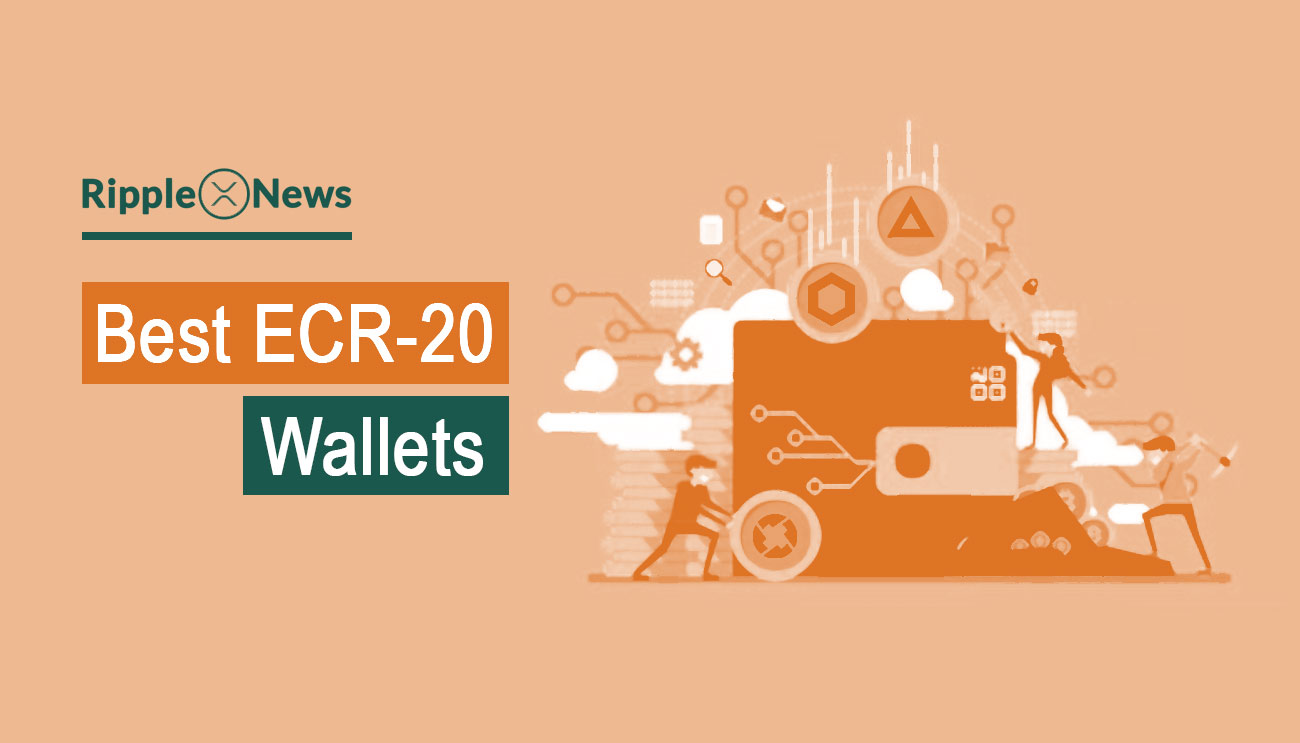 As we know, the network of blockchain technology is spreading in every corner of the world and is also applicable to every department related to human resource development. The birth of blockchain assets or digital assets to use on the blockchain network is happening. These blockchain assets also include Ethereum and its ERC-20 tokens, and the best ERC20 wallets are now available in the market to store these ERC20 coins.
The emergence of the ERC20 tokens increased rapidly after the Ethereum network matured and marked its position on the top after the digital gold, Bitcoin or Bitcoin Cash. Ethereum is known for offering the best dApps and blockchain apps in the community.
In this article, I will inform you of the best ERC20 wallets to store your ERC-20 tokens. These include three different types of wallets: hardware, mobile, and desktop ERC-20 wallets.
Best ERC20 Wallets 2023
To store your ERC20 tokens, there are various hardware wallets that ensure the best security for your assets and provide a comprehensive list of features. The following are the best hardware wallets in the market.
Atomic Wallet is free to use a non-custodial cryptocurrency wallet that supports all ERC-20 tokens. You can create and open Atomic wallet via different operating systems such as macOS, Windows, Linux, Android, and iOS. The most interesting and reputed feature is atomic swaps on the part of this wallet which allows you to swap cryptocurrencies. The build-in exchange option lets you convert a number of cryptocurrencies using the platform of Atomic Wallet.
The team behind the project is highly professional and reputed in the crypto community. The interface is best for new babies as well as for professional ones. The wallet also has its native token that is also an ERC-20 token.
Ledger Nano S is one of the cheapest hardware wallets out there that comes at a reasonable price. It is also the most reviewed and recommended hardware wallet by the community.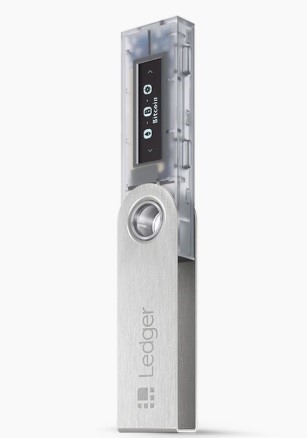 When it comes to the question of assets' security, Ledger Nano S is the best one out of all. It comes in six different colors and supports multi-languages. The company offers rewards on staking crypto assets in the Ledger wallet.
Ledger Nano X comes with exceptional features and is considered more updated in features than Ledger Nano S. For instance, it connects with Ledger Live Mobile App via Bluetooth option.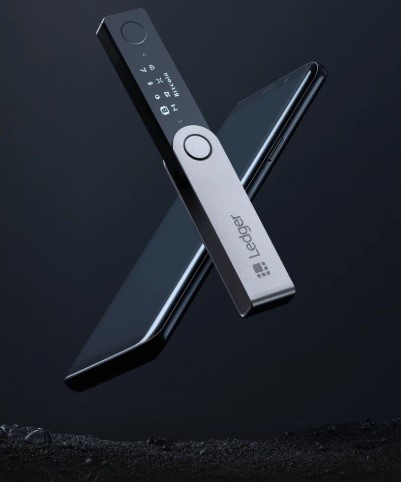 Ledger wallet is basically one of the best hardware wallet. It is designed to store cryptocurrencies with massive security features. Crypto traders and investors passionately use ledger wallets for their cryptocurrency also praised by them.
The design is very charming and attractive to use. The option of recovery seed cards and the availability of a USB-C cable makes Ledger Nano X attractive in the crypto community.
Trezor is not new in the crypto world but it has a recorded history, and a lot of people are addicted to it. The most stunning thing about Trezor is that it supports all ERC-20 tokens with full encryption.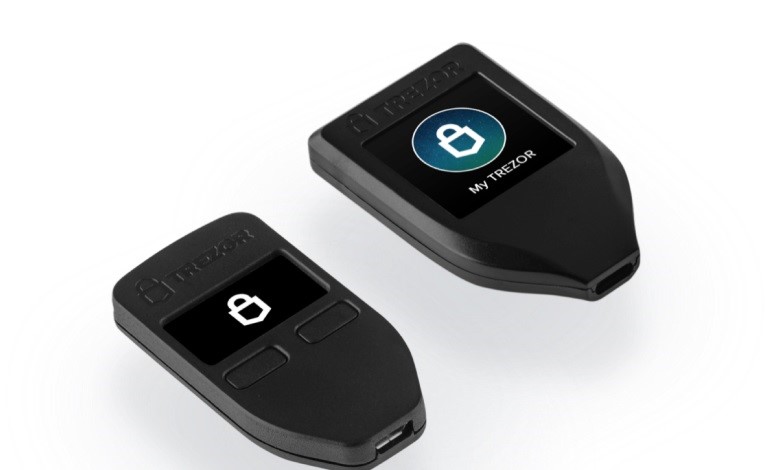 It becomes active when connected to a computer device. When activating the hardware wallet, you are required to set a recovery code of 12-digits that is used to recover funds in case of loss. The other facilities include PIN code, OLED screen, and passphrase option.
Best Stellar (XLM) Wallets 2023
KeepKey is another famous hardware wallet besides Ledger and Trezor. It is best for ERC tokens, and it supports a wide range of coins.
The packaging design is cool, and users can enjoy an exceptional experience by using it to store their assets. It not only supports ERC20 tokens but also a multi-supported hardware wallet. Out of all prominent hardware wallets in the market, KeepKey is less expensive, having all exceptional features.
Want to earn free crypto? here is our guide for 15+ Bitcoin & Crypto Faucets in 2023 to earn a handsome amount of satoshi (bitcoin).
Best ERC20 Wallets List to Store Your Tokens (Free)
To enjoy free wallets with exceptional features, the following is the list of free wallets for your ERC-20 assets.
MyEtherWallet is an Ethereum-based blockchain wallet that is best known for storing Ether and all ERC-20 tokens with full encrypted security. It is a web-based wallet that enables you to get direct accessibility to Ethereum blockchain. This free wallet is included in our list of recommended wallets for ERC-20.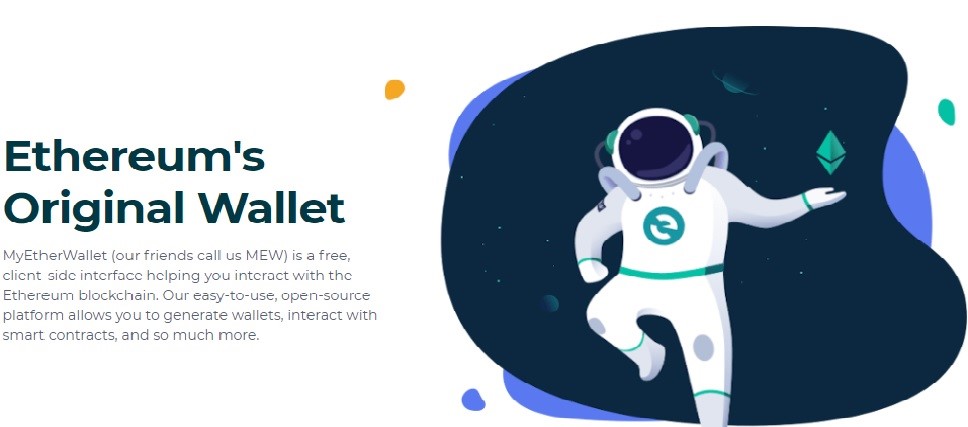 MEW has won the trust of the crypto community and is known for offering extra layers of security for your digital assets. The dynamic user interface is very easy to follow and one can easily make transactions and convert tokens by swapping. It is also noteworthy that wallet is compatible with hardware wallets such as Ledger Nano S. With MyEtherWallet, you can make offline transactions following the guidelines provided by the company. However, this option is recommended for professional ones rather than beginners.
Best Zcash Wallets 2023 to store your Zcash Coins
MetaMask is a web-based free wallet that works as an extension for different browsers such as Chrome, Opera, Brave, and Firefox. It is a popular free web wallet for Ethereum as it also gives you direct access to Ethereum blockchain. All the tokens minted on ETH blockchain can be stored on MetaMask.
It is an HD wallet that can be accessed on every browser using the seed key set at the time of creation. The user interface is integrated, and worldwide coverage is available due to multilanguage support. The hardware wallet Trezor is compatible with MetaMask and one can also access the Trezor's account details with web-based MetaMask.
Mist Wallet is a desktop wallet officially designed for Ether and all the coins originated from the Ethereum blockchain. The wallet was developed by Ethereum's development team back in 2017 and still available in the beta version. It works on different operating systems such as Mac OSX, Windows, and Linux.
While downloading the wallet on your desktop, the data will store on your computer and you will control all your private keys. To ensure top-level security, you will have to provide multi-signatures to enter into the wallet. The sending and receiving of ERC-20 tokens take seconds to complete. The wallet deducts no charges on transactions but the fee charged by the network when making transactions.
Best ERC20 Wallets for Android (Mobile)
There are many ERC20  wallet apps out there but some gain popularity in the crypto world due to their striking characteristics and top-notch technology.
Trust Wallet supports Ethereum and all ERC20 tokens minted from Ethereum blockchain. It was acquired by Binance back in July 2018, and further features along with a wide range of coins added later on. The security keys stored on your device to make a strong security layer against hacking attacks.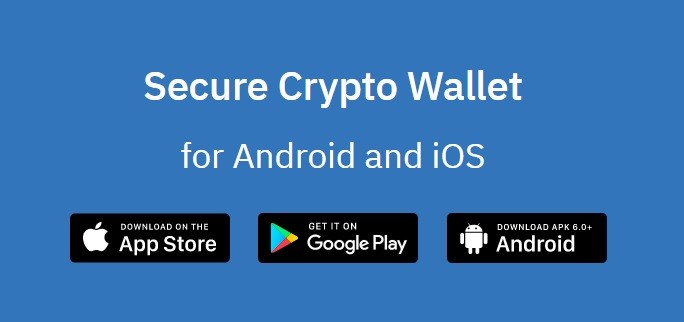 As it is now the official wallet of the Binance exchange, one can easily make trades because the Trust Wallet is compatible with Kyber Network and Binance DEX. When it comes to the question of anonymity, the wallet never reveals your data but remains private. It is available on Google Play and App Store for users.
Enjin Wallet is the best-known mobile wallet for your ERC-20 tokens available at both Google Play and App Store for installing. However, it is new in the blockchain world but its prominent features make it popular among the users. The company also added various advanced functions for customers such as exchange swaps, Dapp browser, and QR code option for airdrops.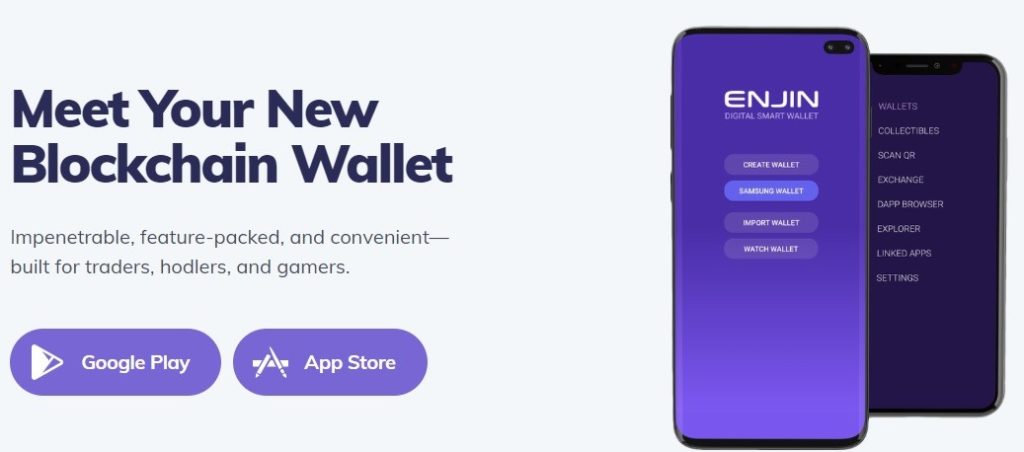 Enjin wallet lets its users import digital assets from other wallets including mobile, desktop, and hardware wallets. The double-layer encryption ensures advanced security measures to prevent assets from any kind of cyberattack.
Coinomi is one of the oldest mobile crypto wallets in the market as it came into existence back in 2014. It supports more than 17,00 digital assets including all ERC20 token. The digital coins can be exchanged while residing on Coinomi's interface as it works with the crypto exchanges such as Changelly and ShapeShift.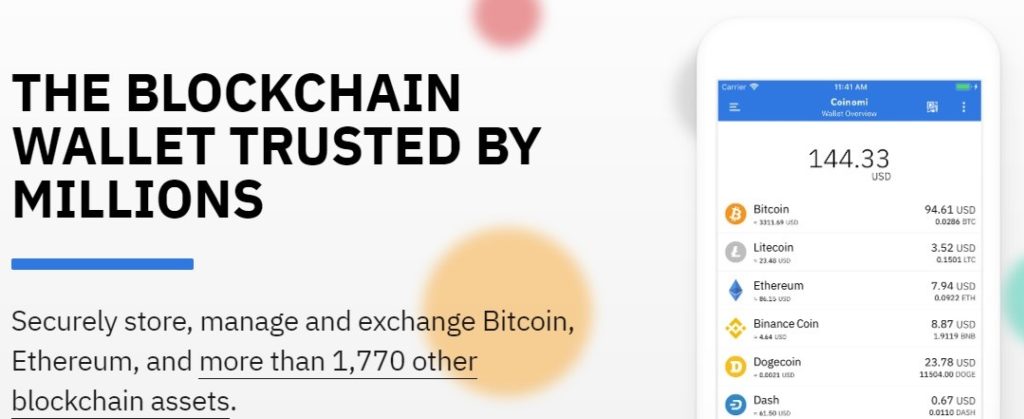 The add-on of the SegWit facility makes transactions much lighter as they consume less space on the blockchain network. The security is top as private keys don't have access to servers rather these are stored on the user's mobile device. You will have to set a password that is required every time you want to open Coinomi. In case of loss, you will enter the recovery seed phrase into your new address and the whole data will restore as a result.
imToken is considered as the world's biggest wallet app for Ethereum and almost 10% of Ethereum's transactions are carried out by imToken's users. It is also popular in the community due to its unbreakable security as there is not one minor hacking event happened so far since the time of its creation.

Ethereum and all other ERC-20 digital assets created on Ethereum blockchain are fully supported by the wallet along with the exchange option for these tokens. The striking characteristic of the imToken is that it is compatible with hardware wallets such as Ledger, CoolWallet, and imKey. imToken is a worldwide accessible wallet that can be used by users of more than 200 countries and regions across the world.
What is ERC20 Wallet?
ERC wallet is the one that stores your ERC-20 tokens to secure your digital assets from any kind of theft attack. Like other crypto coins, ERC tokens are also stored by a lot of traders so that their price value will surge with the passage of time. There are many hardware wallets that are compatible with the ERC tokens. Similarly, there are also the best mobile and desktop wallets in the market to enable you to have full ownership of the blockchain assets.
What is the Best ERC20 Wallet?
We all know that there are hundreds of wallets out there, but the selection of most suitable is a difficult task. I have done extensive research for this purpose so that you will avail of the best ERC20 wallet for your assets. The best one is defined in terms of its characteristics features that are the following:
Chose the wallet that enables you to control the private keys
Wallet must compatible with your device
Easy to use-friendly interface
The active team behind the wallet
Should have a backup function
Conclusion
I have presented you with a detailed account of various wallets so that you can get all the important information about storing your ERC20 tokens. Different users need wallets depending on their requirements such as mobile, desktop, and free wallets.
I have listed wallets after checking their reliability and security. However, some wallets are more striking than others in providing useful features and ensuring top-class security. I will recommend you to use MyEtherWallet and MetaMask to store your ERC20 tokens.
Frequently Asked Questions
1. Is Coinbase ETH wallet ERC-20 compatible?
Coinbase wallet supports Ethereum coin and some other ERC-20 coins. However, the wallet has not added support for all ERC-20 tokens due to some regulatory issues.  It is also recommended not to use the Coinbase Ethereum wallet to store ERC20 as there are chances of loss of funds.
2. Is Binance support ERC20?
The ERC20 tokens are not supported by the cryptocurrency exchange Binance. This is because no exchange in the crypto world accept ERC20.
3. Does ledger support all erc20 tokens?
Initially, ERC20 tokens were only stored on Ledger, and not all Ethereum blockchain assets were added in the list. Recently, Ledger announced the full support of 1,250 ERC20 tokens. With this new facility, users can store, send, receive assets with Ledger Live.
4. Can I send erc20 tokens to Ledger Nano?
Yes, you can send erc20 tokens to Ledger Nano from any wallet.
5. Does trust Wallet support erc20?
Trust wallet enables users to store Ethereum and all coins created on Ethereum blockchain including ERC20.
6. which wallet you should not use to store your erc20?
Don't go for any exchange wallet to store your erc20 assets. For example, the Coinbase Ethereum wallet can result in loss of tokens.