Crypto Price Analysis: BTC, ETH, XRP Still Bearish
BTC is down by 0.5%
ETH is down by 0.65%
XRP is down by 1.5%
1 Hour BTC/USD price chart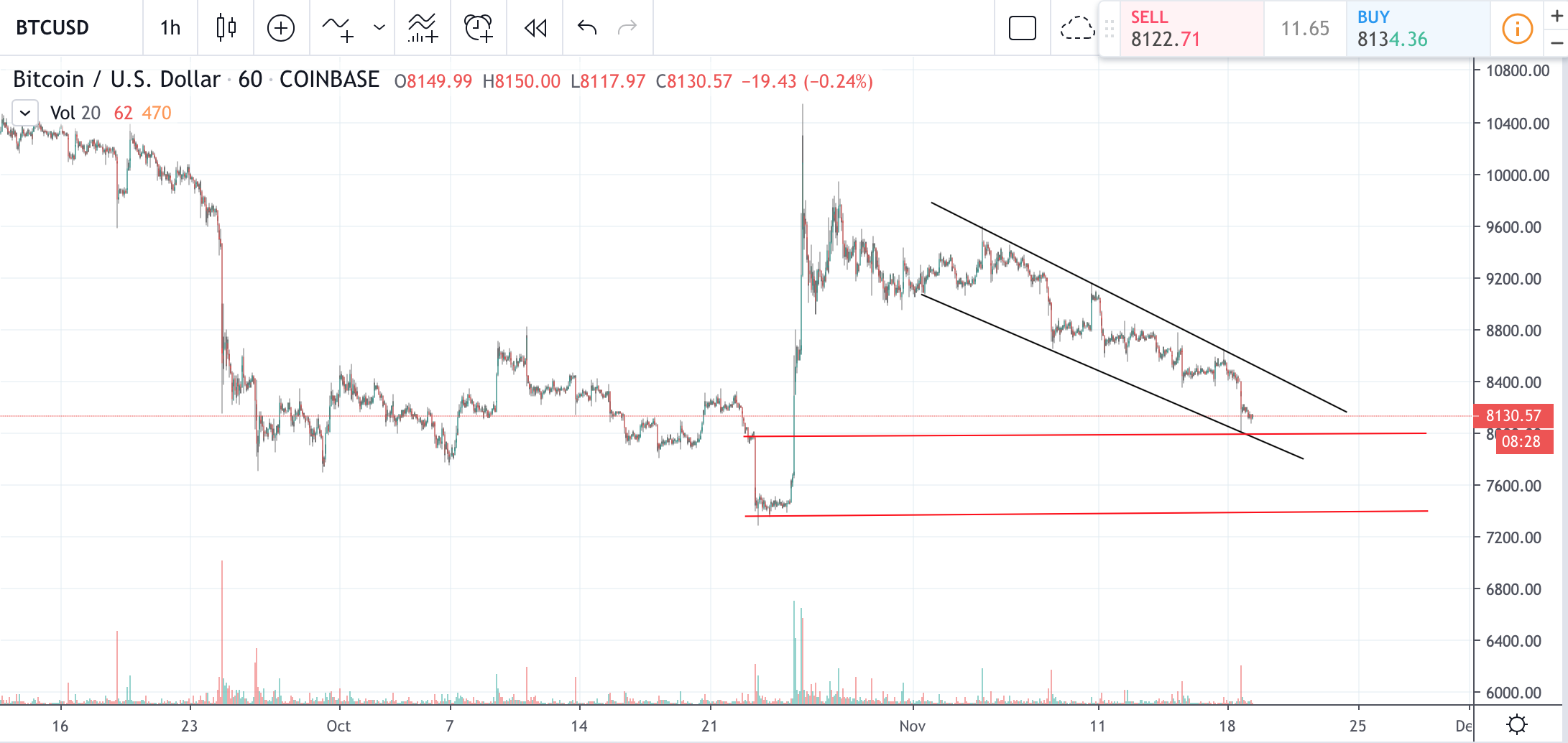 BTC continues its downtrend recording fresh loses. BTC lost another 0.5% of its value against the U.S. dollar and is now trading just above $8100 price mark. It is worth to note that there was a volume spike above 20x average yesterday with price moving as low as $8000 in the process. After the brief retracement, BTC/USD price pair continues moving lower on bearish pressure, thus we may witness price retesting $8000 support. In case the price falls out of current trading formation it may even test the $7400 support level.
1 Hour ETH/USD price chart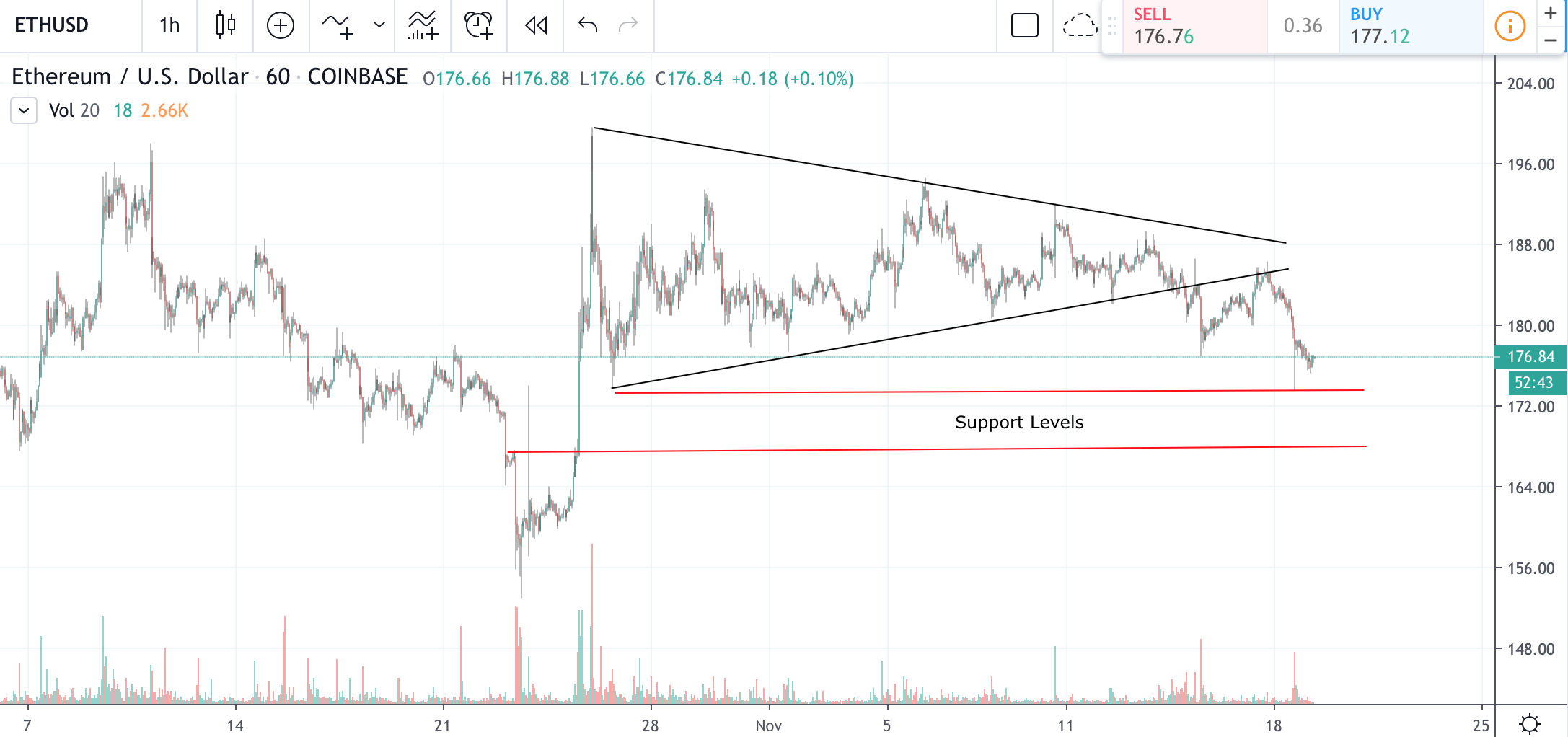 ETH price lost another 0.65% of its value against the U.S. dollar today. After falling out from the triangle formation the price tried to retest the lower trend line but failed to attract any sufficient interest at that level and subsequently dropped down to $173 on high volume. The price failed to demonstrate any bullish strength and currently is at risk to print more loses. We may witness ETH price drop to the level of $172 in the short term. Lack of demand may push the price further down to $167.
1 Hour XRP/USD price chart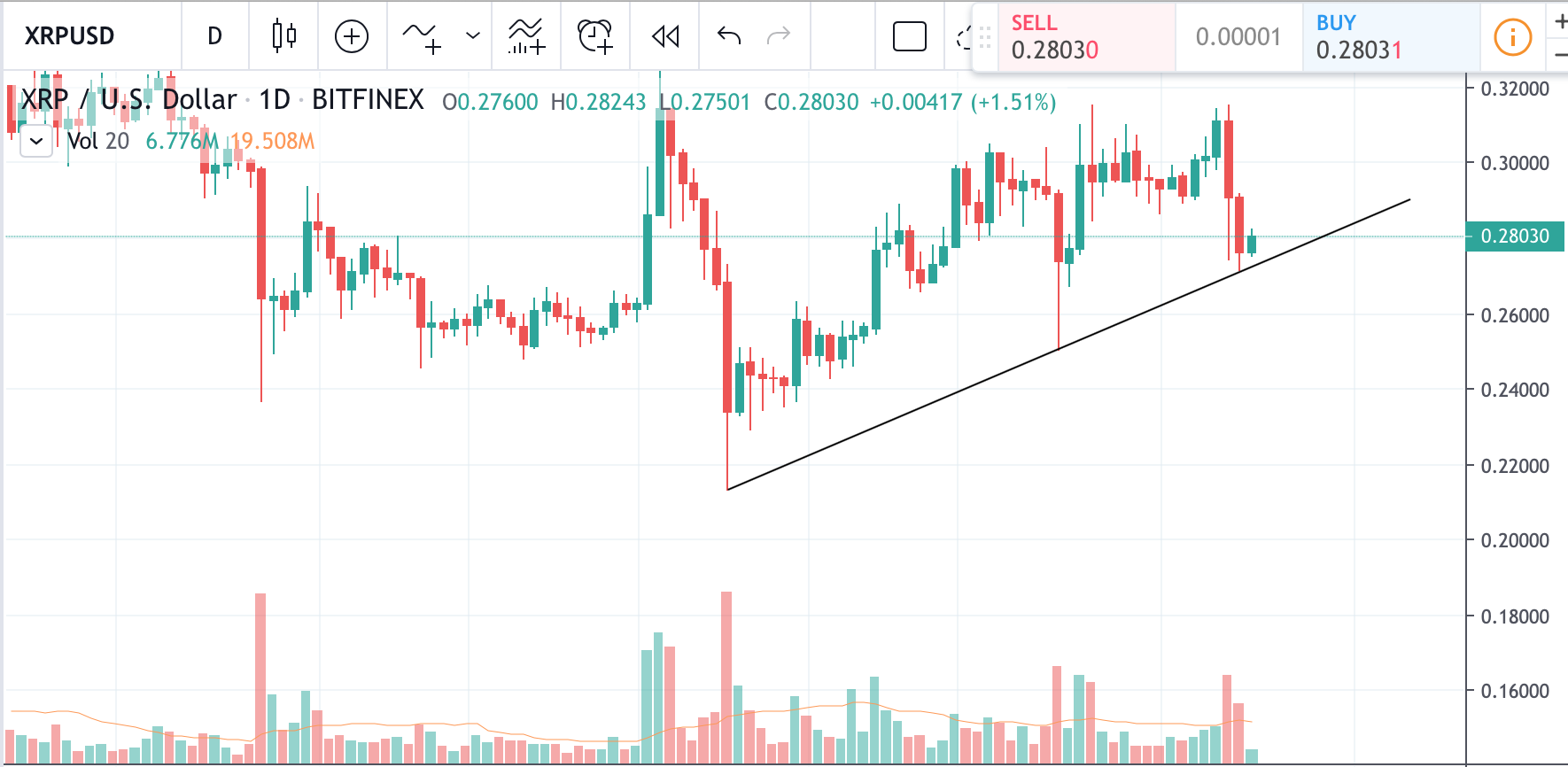 XRP also suffered more loses today, going down by another 1.6% against the U.S. dollar. The price continues trading within the falling wedge formation. There are several support levels that XRP price may aim at $24700, $0.24000, $023650, $22500 and finally $0.20800. Another price move downward on high momentum and high volume coupled with additional indicators (MACD printing bullish crossover for example) may signal a trend reversal. However, it is best to wait for the price to break the upper trend and close above $0.26 to establish a long position.
Chart source: Tradingview
Disclaimer: Markets, instruments, and advice on this page are for informational purposes only and should not in any way come across as a recommendation to buy or sell in these assets. You should do your own thorough research before making any investment decisions.
Image source: Flickr.com