Former RBI Governor – XRP is offering a vehicle for Exchange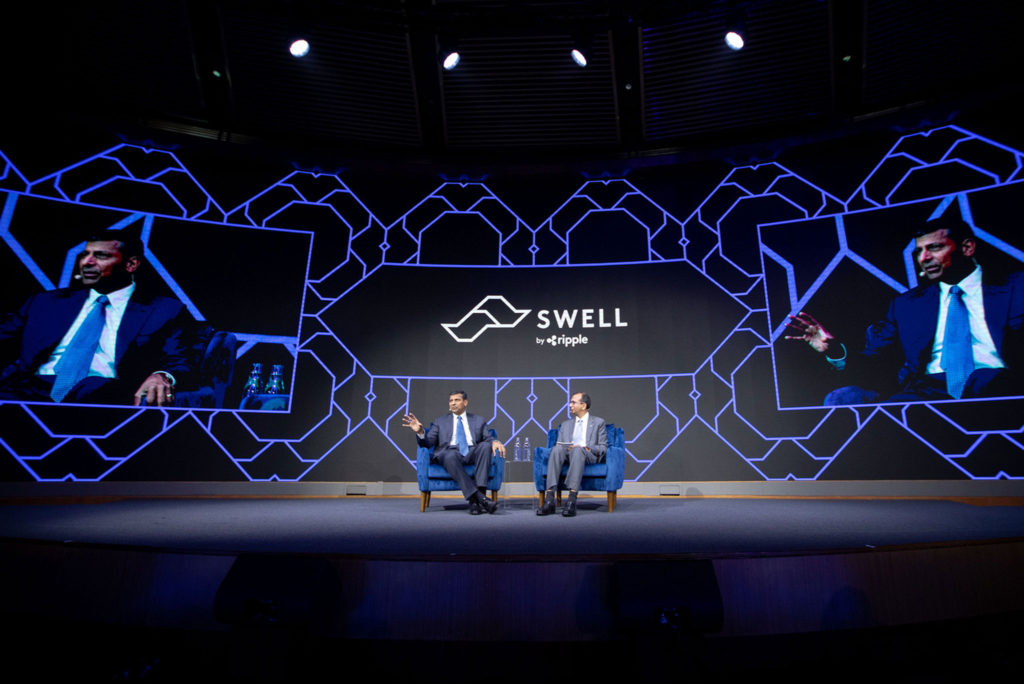 Raghuram Rajan, the former governor of India's central bank, Reserve Bank of India spoke about the XRP, the third-largest cryptocurrency during the Swell conference 2019. He says "XRP is offering a vehicle for exchange".
Dr.Rajan while addressing the queries of the audience during open session answered what he would think XRP as an asset in place of the global reserve status of the dollar. With a quick laugh, Dr.Rajan answered: "XRP is not so much maintaining the value but offering a vehicle for exchange which is quite different".
He went on to say;
Because there you can have value fluctuating all you need is value to be stable for 10 seconds while the whole transaction takes place and as a result this whole different need for regulation…You don't need to regulate value. I don't care so long as there is some value the transaction can certainly take place and as a regulator I'm not so worried about either this displacing my fiat currency because you're moving from one fiat currency to another it's just an interim value and it's a means of exchange but it's neither a store of value nor a unit of account etc etc.
As always to any positive answer to XRP, the audience claps (presumably involved with XRP enthusiasts). As XRP isn't maintaining its value, Dr.Rajan's initial point justified to some extent. Moreover, as far as XRP as an exchange token is concerned, the parent company Ripple itself is striving to support payment companies to leverage the benefits of XRP by integrating it with its blockchain-based products.
As soon as Dr.Rajan answered this (particularly to XRP), the audience started to clap to which Dr.Rajan said: "I must have said something right".
In his earlier comment regarding Indian's uncertainty on crypto regulation and country's proposed decision of banking crypto within the region, he said;
You don't want to kill a product early on by over-regulating it. I think you want to let it find its feet and therefore so long as you know whoever's entering into it is understands it that's fine and that's why I think this idea of a sandbox where you negotiate with the regulator