Poloniex Acquires Justin Sun's Decentralized Exchange, TrxMarket DEX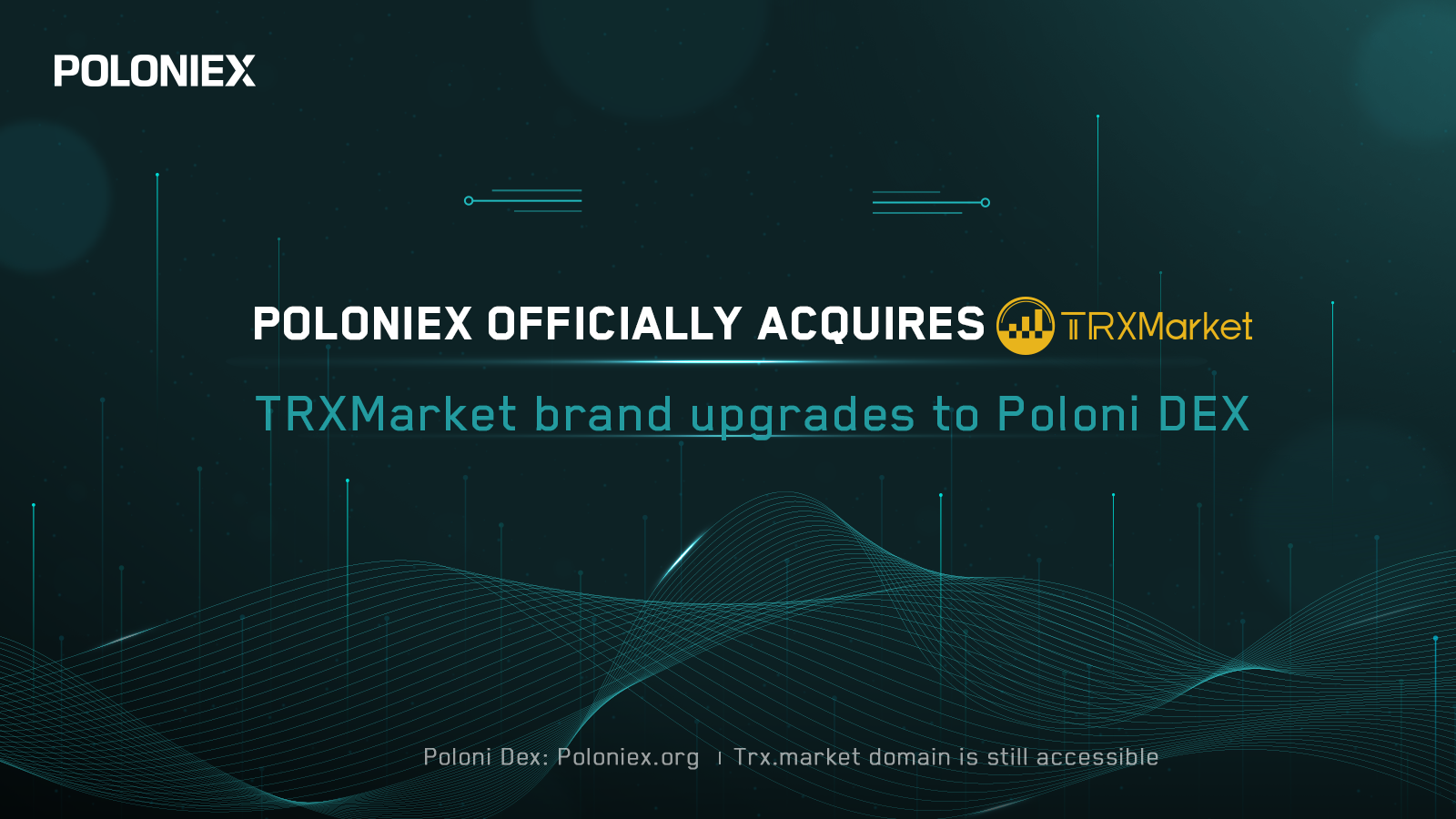 Justin Sun, a Chinese crypto entrepreneur made yet another headline today as Poloniex crypto exchange acquired TRXMarket, DEX in the TRON Ecosystem.
As per the official acquisition report published by Poloniex on November 27, Tron-based DEX exchange has now named Poloni DEX. The exchange has said that the functions will remain the same and will not affect the user experience.
Back in early 2018, Goldman Sachs-backed startup, Circle had acquired Tron's DEX exchange and in late 2019 Circle announced parting out of Poloniex. Shortly after this, reports surfaced on the web stating that the founder of TRON network Justin Sun invested Poloniex. More so, on November 27, Poloniex announced the acquisition of TRXMarket, leading DEX in the TRON Ecosystem.
More so, Poloniex said that their vision of building a decentralize financial system will remain intact by using the public chain of TRON as the fundamental infrastructure.
I think we have every reason to choose TRON as our underlying infrastructure over other public chains who are slow progressing and charge ridiculously high transfer fees. We need to be responsible for all our users, said spokesperson of Poloniex.
Echoing the similar concern, Justin Sun said;
This acquisition means a lot to the TRON ecosystem. It's not only a move to expand the Defi ecosystem, but also represents a starting point of TRON receiving recognition from world-leading exchanges.
While Poloniex is the oldest crypto exchange founded in 2014, TRXMarket is relatively a new one that executes transactions via TRX smart contacts. More so, TRMarket boasts 30 million transactions/7 days and reportedly ranked under the top ten DApp by transaction volume.
Image Source – Poloniex blog