Tezos Price Prediction 2022-2025 | Could XTZ reach $100?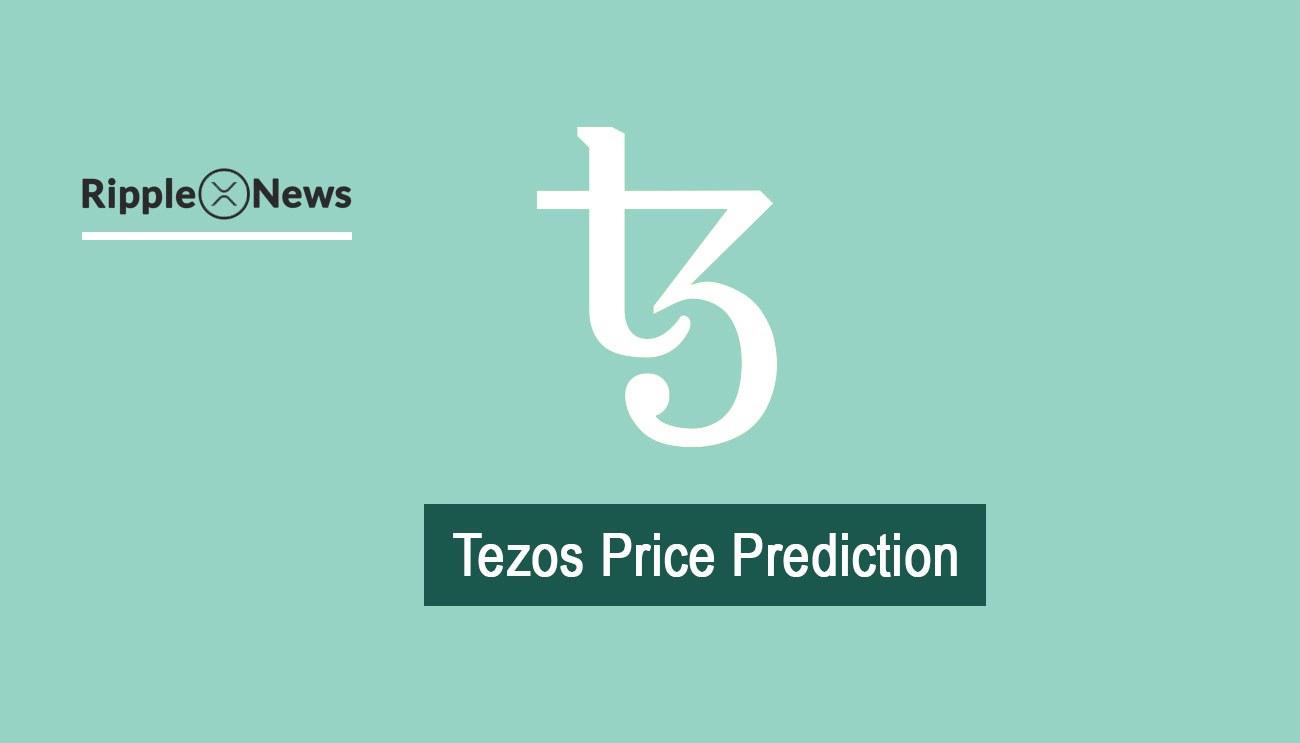 If you're on the hunt for Tezos Predictions for 2022,2023, 2025 and want answers to the above questions then you're in right place. We will be sharing with you all the top Tezos Price Prediction for 2021 above and beyond. We will analyze the past prices of Tezos (XTZ) and will found out what experts are saying about its future performance. Let's start!
Tezos Overview
In 2017, Tezos was initially launched at Initial Coin Offering (ICO). The launch was gone very well and broke the incredible record with its initial investment of around $232 million. Since then many investors and traders are backing off from investing in it because of its recent performance. For now, it looks like the tables are turning as Tezos has started showing growth. This growth is leaving crypto analysts to determine what investment prospects these digital assets can lead to.
XTZ uses an on-chain governance model. Since it's a smart contract platform, this sets apart XTZ from other Cryptos. Tezos is third generation crypto and its developers have tried damn hard to avoid the pitfalls of older cryptocurrencies such as Bitcoin and Ethereum have fallen into. The native token of Tezos is XTZ and the mining process of XTZ is called "Baking".
Tezos Price Analysis
Before we dive into future predictions that how the coin will behave in the next five years, let's take a roller coaster to examine the price of XTZ after its launch. The coin was meant to be launched after its successful launch in ICO. But there was some legal security issue in the U.S. that hurdled the launch. It took some time to settle the issues. The foundation hired one of the best auditors from PwC to resolve all legal issues.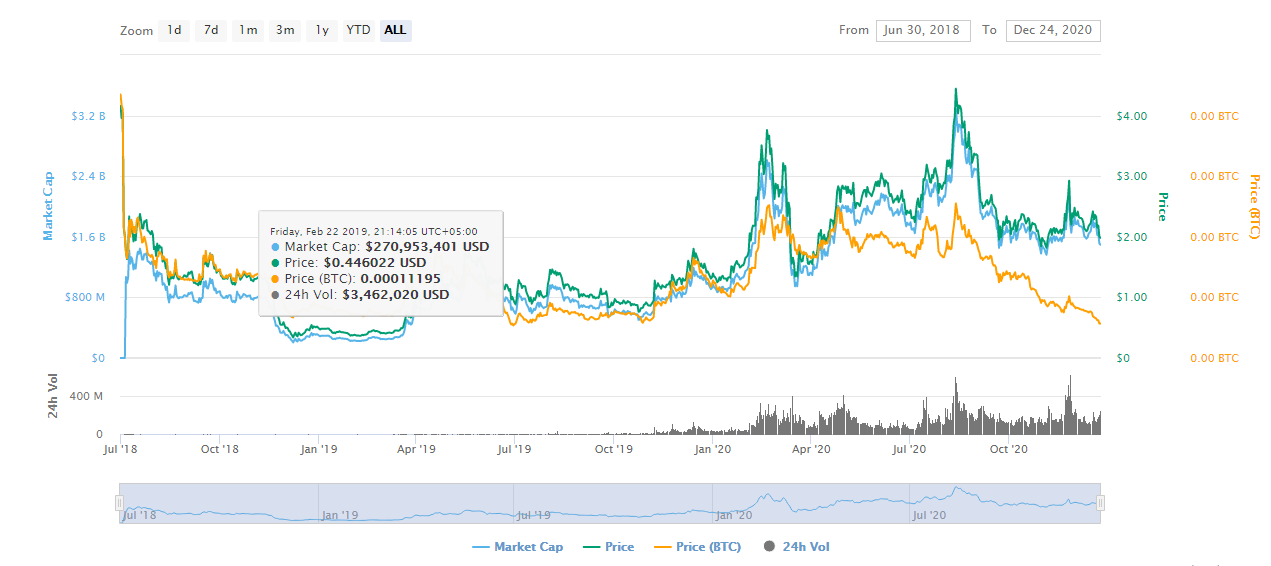 Somehow XTZ launched at the end of 2018 and released its mainnet. The token price at the time of ICO was around 0.47 USD. The deposit on staking decreased initially and gas limited increased. Fortunately, the prices of Tezos started looking promising and somehow the coin managed to get its position back to $1.08 from $0.4. There was a time the highest recorded price of XTZ was around $12.19. This was when all cryptocurrencies were rising in the biggest bull-run in the history of cryptocurrency.
Litecoin Price Prediction 2021-2025
Stellar Price Prediction 2021-2025 XLM $5 Possible?
Tezos Price Prediction
There are no foolproof ways to see the future and neither the crystal balls work. But analysts and traders use the mathematical algorithm to predict the future price predictions of cryptocurrencies for both short-term and long-term investments. We can use those algorithms to decide either a specific token such as Tezos seems like a promising investment in the future or not. If we look at the short-term investment then the prices are going to high.
Tezos is expected to go on a complete change phase after the year ends. The prices should be up by later February and finish 2021 around $10.82. As far as we are concerned about long-term investments, it should exceed the all-time high.
If to be a little optimistic, we are expecting to see the price go as high as $20.0. But it all depends on the market and Bull Run if happened in the next two to three years.
Tezos Price Prediction 2021
Tezos has gone through a phase of low dropping during September and October. The cumulative drop percentage was around 16%. It is expected that the price will be recovered at the start of 2021. Which would mean the price can go up to around $8 which is a 30-80% increase from its current price standing.
Tezos Price Prediction 2022
Price estimates for Tezos say that the coin could surpass its record by the middle of 2021. And by the end of the year, XTZ could worth approximately USD 15.10, an improvement of 134% on its current amount.
Tezos Price Prediction 2025
The prediction of 5 years, for now, seems rough as the Cryptos are volatile and we can make any certain decision of will they react in the next minutes. But, XTZ should have taken off by the end of 2025. The price will be roughly USD 50.06. This means that the current price has risen by more than 825 percent.
Media Predictions for Tezos
TradingBeasts

The expected minimum price of Tezos by tradingbeasts is to stand at almost $7.76178 by the end of 2021. XTZ is a strong long-term investment in cryptocurrencies. The source believes that a price collapse is expected to not occur. The price will be $20.01 in 2023.
DigitalCoinPrice
The Tezos rate will certainly rise according to DigitalCoinPrice. It's profitable to invest in Tezos. The coin rate will be up to $16.14 by 2024. In the future, there will be no big improvements to the XTZ price. The asset will be worth $20.28 in 2025.
Would you consider buying Tezos (XTZ)?
Here is some key point that is worthy of if you're going to invest in Tezos.
TradingBeasts does not think that the market price of Tezos (XTZ) will go near $3.
In 2020, some analysts of provisional bitcoin think that the closing price of Tezos will be around $11.657 much higher than what we have predicted above.
On the other hand, Cryptocoinsociety.com let alone thinks that Tezos (XTZ) will close the year 2025 at a value of $20.
Not to forget, Tezos stand on the 19th spot concerning market capitalization.
How to buy Tezos (XTZ)?
Many exchanges are trustworthy. Register an account with one of the exchanges. Enable the 2FAC authentication and choose your deposit method. You have to verify your identity to initiate the payment. Sometimes it takes and sometimes it takes less than 2 minutes to get your account approved. After approval, select the crypto you want to purchase and confirm the purchase. Make sure to double-check the transaction detail as you don't want to lose your amount.
Tezos Price Prediction FAQs
Is Tezos worth buying?
There is no exact answer to this question. The long-term strategy of investing in Tezos looks promising. The price evolution and predictions say that the graphs will go high from time to time. But as we said above, Cryptos are volatile. So any predictions are not very much certain.
Could Tezos reach $100?
In the next five years, Tezos will very unlikely to achieve $100. It cannot be difficult for $100 to achieve by 2030, but $25 is a slightly optimistic aspiration in five years.
Is Tezos better than Ethereum?
Both of the Blockchain is providing thrilling smart contract platforms. Ethereum is the poster child of this project while Tezos continually thrives to make changes in itself over time. We would be love to see how they evolve in the future.
Final Verdict
So, what the potential power of Tezos? Will this Blockchain will attract more developers to build a fantastic decentralized application? Prediction algorithms suggest that there would be a long term rise in the valuation. So, if you have an extra buck around you and are prepared to invest them for the next five years, then Tezos is something you might look at.
As always, this whole Tezos Price Prediction discussed above is the viewpoint of journalists and Analysts. We recommend you to be independent in your research, do your research, and consult with other people before making any investment decisions. Leave a review below and tell us about your experience. Tell us if Tezos is a long-run investment or not? What do you think?