XRP Price Analysis Shows Bullish Signals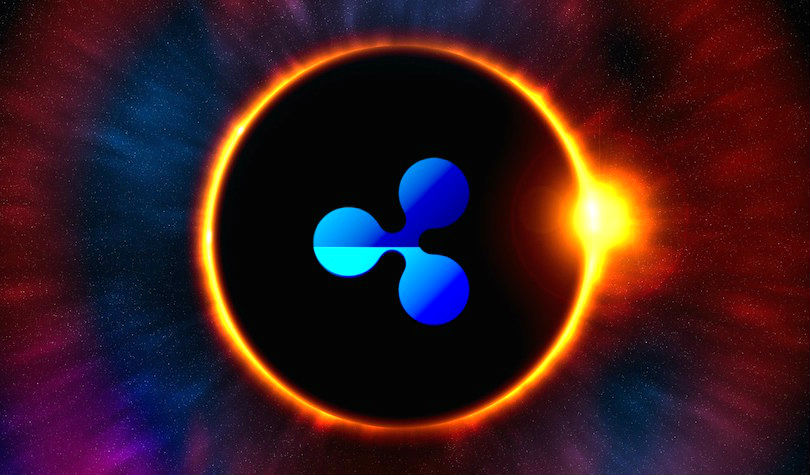 XRP price drops by 7%
Consolidation around $0.27
Key resistance is $028750
1 Hour XRP/USD price chart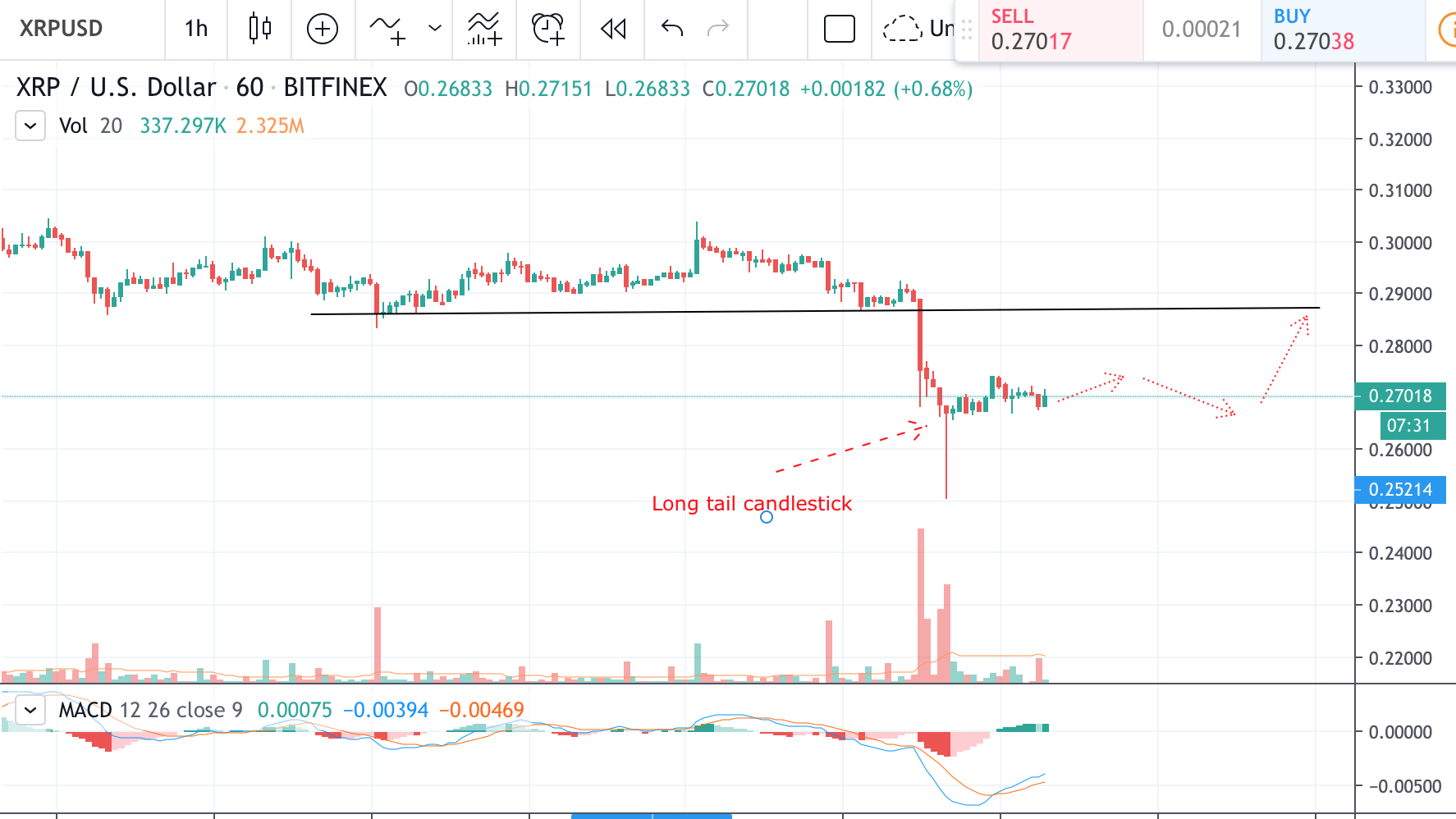 XRP price suffered a dramatic decrease by 7 % and is now trading at $0.27 price mark. Price first fell out of the ascending trading channel as a result of increased bearish pressure XRP/USD price then broke out below the support on high volume and high momentum losing 7% of its value in 24 hours.
At some point, the price went down as low as $0.25, however, price did not hold that level and crawled back up to $0.27$ leaving low tail candlestick on the one-hour trading chart. Coupled with bullish crossover on MACD indicator that can be a signal of increasing demand and falling supply. If the price rests for a while and continues its consolidation in the current price zone, we are more likely to witness breakout above $0.28750 resistance line.
Chart source: Tradingview
Disclaimer: Markets, instruments, and advice on this page are for informational purposes only and should not in any way come across as a recommendation to buy or sell in these assets. You should do your own thorough research before making any investment decisions.