XRP Price Looking For Liquidity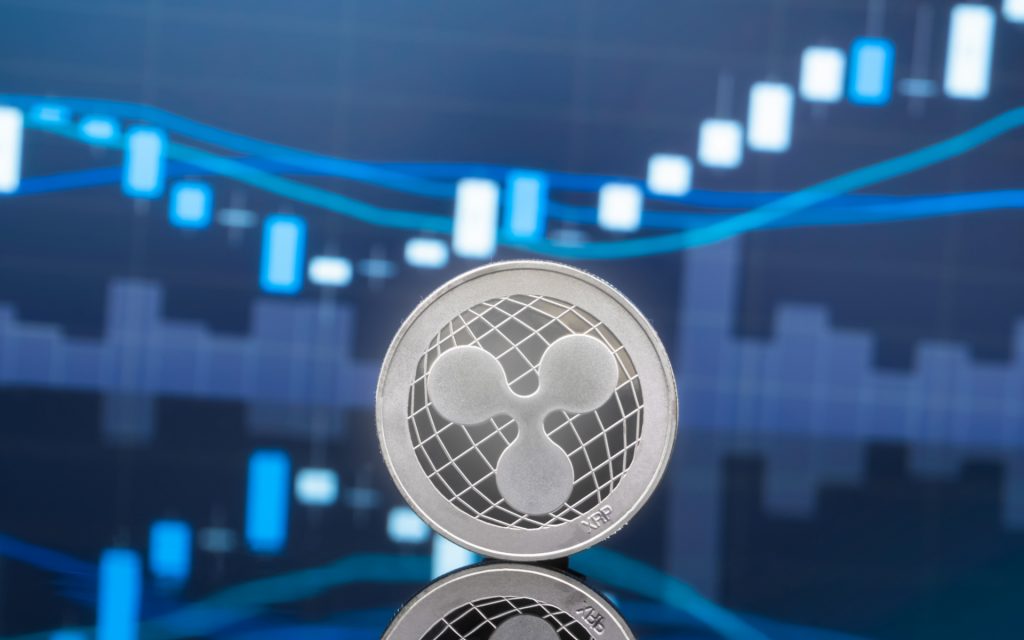 XRP bounces of support
The price looks to retest $0.30 resistance
Liquidity above resistance
1 Hour XRP/USD price chart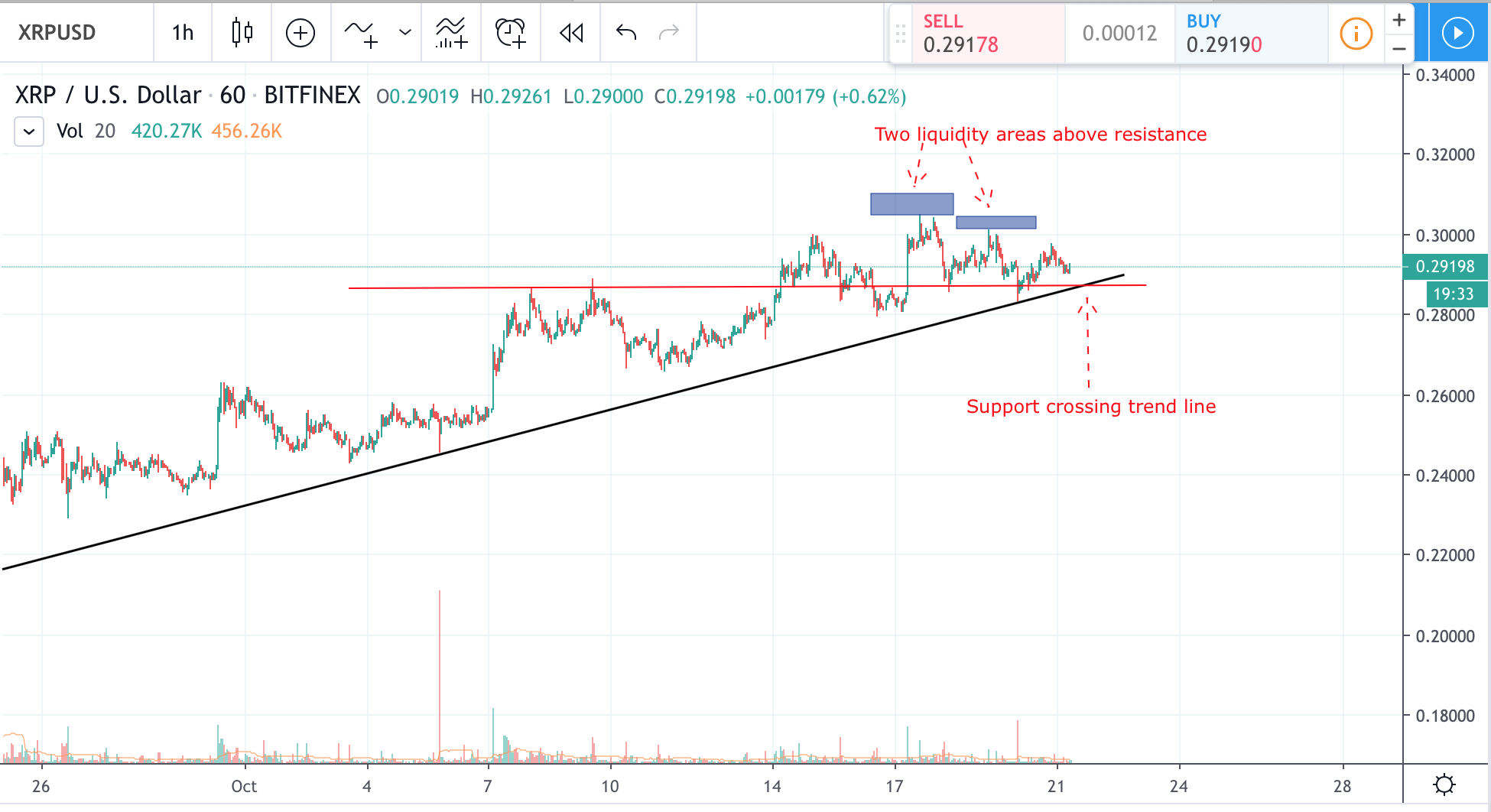 XRP price set a lower low at $0.28300 level on the 20th of October. The price formed low tail candlestick and bounced off the trend line into $0.2900 a consolidation zone. XRP may still test a $0.28700 support in the short term as its where the current support line is crossing the trend line. However, it is also very likely that we will see XRP price gravitate towards untapped liquidity areas within the ascending price channel.
There are two such areas on the chart at the moment. One is just above the $0.30 resistance line and another is above $0.304 resistance level. It is well worth to note that if $0.30 resistance will be broken on high momentum and above the average volume without immediate price retracement below that level XRP may well set new resistance above 30 cents with $0.30 becoming new support.
Chart source: Tradingview
Disclaimer: Markets, instruments, and advice on this page are for informational purposes only and should not in any way come across as a recommendation to buy or sell in these assets. You should do your own thorough research before making any investment decisions.