5 Best Crypto Wallets of 2022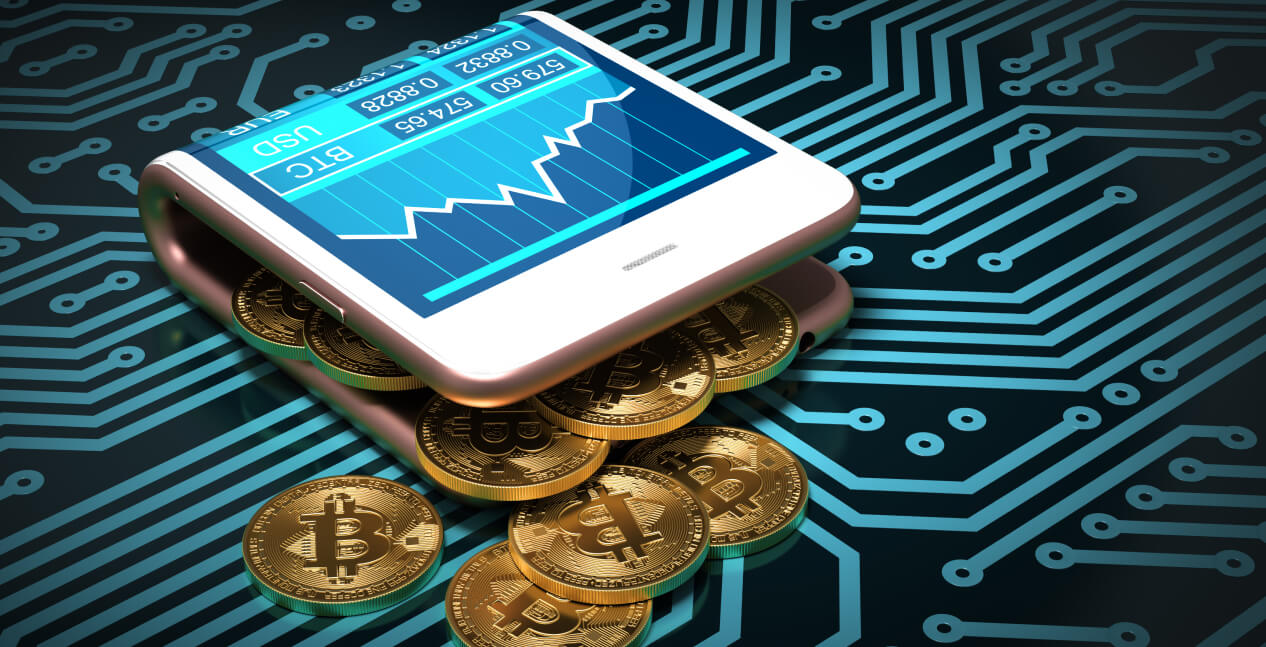 Bear market or not, cryptocurrency is here to stay, and the market offers innovations for everyone to tap into. However, if you desire to be part of it, you only interact with the market through a crypto wallet.
Selecting a wallet isn't just about security. You need one that integrates with all the tokens and solutions you wish to work with so you are not left hanging. This crypto trading guide teaches you about the two classes of crypto wallets and the suggested wallets that offer you top security and extended compatibility. So let's get right in.
Classifications of Crypto Wallets
There are two kinds of crypto wallets available. These are
Hot wallets are wallets existing on the internet. They implement public and private keys, with public keys serving as random characters that help you to receive tokens. A private key is a series of typically 12 words used as the password to protect your wallet.
Since hot software wallets are tied to the internet, they are always susceptible to online hacks. This is where we introduce the cold wallet. A cold wallet is a hardware wallet that typically resembles a USB stick or hard drive. You store tokens on these and hide your wallet in physical safes.
Compared to their software counterpart, cold wallets give you better security. Alongside protection from a passcode you may set on a cold wallet, you only get breached if a hacker possesses it. Hot wallets are good if you expect to make multitudes of crypto trading transactions online, while you may select cold wallets if you intend to purchase and hold tokens for an extensively long period. Now, what are the best hot and cold wallets?
5 Best Crypto Wallets
The top crypto wallets include
Coinbase Wallet
Electrum
Metamask
Ledger
Trezor
Coinbase Wallet
Coinbase wallet is high thanks to its beginner-friendly design, reliable security, and integration with tens of thousands of tokens. The Coinbase exchange manages it, a popular centralized exchange (CEX) platform where you may purchase and sell your tokens.
However, the peculiar thing about this relationship is that users don't require an account with Coinbase CEX to use the wallet. Instead, you create your wallet and immediately access it through the private key.
Alongside the native coinbase CEX, the wallet works with decentralized exchanges like Uniswap and Sushiswap, amongst others. As a result, it is an awesome pick for crypto trading.
Cons: Sadly, you cannot hold Bitcoin in the Coinbase wallet.
Electrum
Electrum is your go-to wallet if you intend to keep Bitcoin, as it has been specifically dedicated to this since its creation in 2011. We select it because of the multiple security measures it applies to ensure your tokens stay safe and its transaction customizability feature.
The Electrum wallet is secured through two-factor authentication and lets you choose how much fees you like to pay on a transaction. This affects how quickly a trade is executed and is great for fast-tracking important transactions.
Your transactions are completed even faster thanks to the integrated, lightweight, simple payment verification feature. In addition, Electrum uses open-source code and integrates with popular cold wallets like Ledger.
Cons: Electrum allows you to keep only Bitcoin and lacks interactive customer servicing through email, phone, and chat.
Metamask
Metamask is an extremely popular wallet with over 22 million active users worldwide. The excellence of Metamask is inherent in its extended compatibility and use cases.
The Metamask wallet is a highly decentralized wallet on the Ethereum chain that allows integration with other popular chains like Polygon and BSC. It supports over 670,000 ERC-20 tokens and lets you keep NFTs (ERC-721 tokens), a wave in the present and future blockchain innovation.
Metamask lets users interact with an extensive list of decentralized apps (dApps). It is open-source, available through its mobile app, and functions with desktop browsers like Google Chrome and Mozilla Firefox. Finally, Metamask lets you bridge between L1 and L2 solutions on Ethereum. This is important for keeping up with the newest crypto innovations.
Cons: You cannot hold Bitcoin in Metamask, which has no support for passcode recovery.
Ledger (Cold Wallet)
Ledger is the most reliable and popular cold wallet brand that provides multiple models for you to choose from. All these models are compatible with a barrage of hot wallets and thousands of tokens.
The Ledger Nano S wallet is the most secure, utilizing the Secure Element component technology found in credit cards to provide a strong security framework. However, it supports only 1,100 tokens. If you want to store a wider variety of tokens, the Ledger Nano X offers compatibility with over 5,500, including Bitcoin and Ethereum.
Cons: Ledger may not be intuitive for beginners, and there is no interactive customer support.
Trezor (Cold Wallet)
One other cold wallet worth mentioning is the Trezor wallet. It is a cheaper but equally popular and reliable cold wallet developed by SatoshiLabs.
The Trezor wallet is the first hardware crypto wallet and has branched out since 2013 to offer multiple models like the Trezor One and Trezor T. It is more beginner-friendly than the Ledger wallets, supports over 1,800 tokens, and integrates with the Tor network to keep transaction data as encrypted and secure as possible.
Cons: Trezor doesn't have compatibility with apple devices
Conclusion
Choosing a crypto wallet determines your security and flexibility in web3. Based on our crypto trading guide, hot wallets are great options for frequent crypto trading, while cold wallets are great for storing tokens for long periods. So, sift through your options and choose a wallet compatible with the platforms and assets you wish to engage within the crypto space.