A Couple of Reliable On-chain Indicators Suggest that Bitcoin's Reversal is Near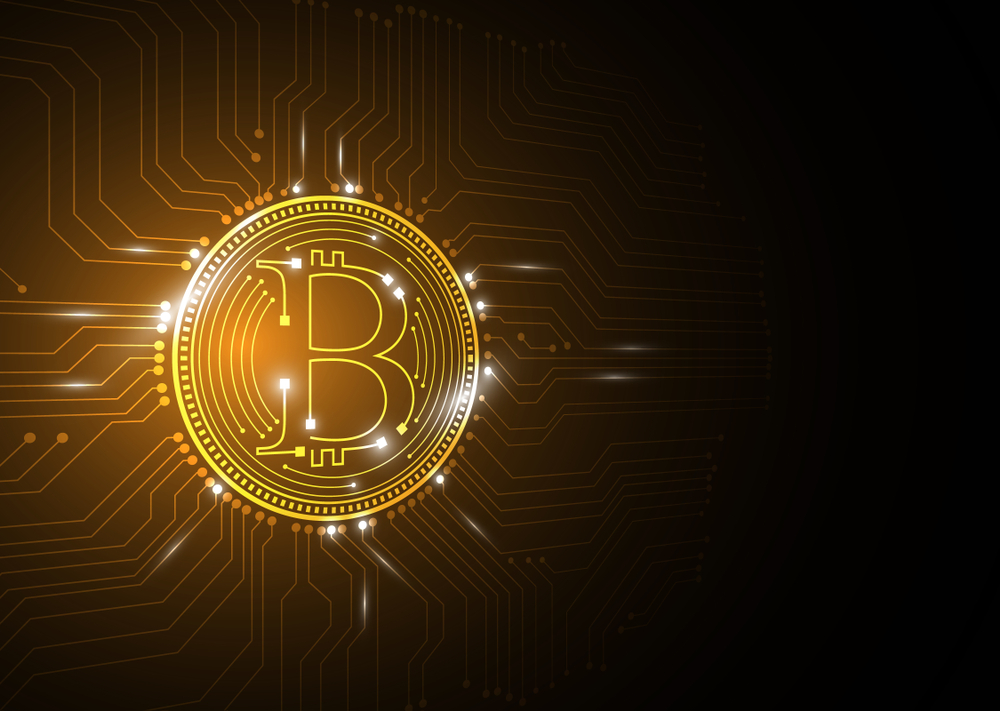 The Spent Output Profit Ratio (SOPR) and the Realized HODL Ratio (RHODL Ratio), on-chain indicators, suggests that the market is nearing Bitcoin's reversal.
SOPR
Represented by the chart below, Spent Output Profit Ratio (SOPR) is an on-chain indicator that indicates whether an asset is in loss or profit. The black like right in the center of the chart is key. Readings above that black line mean that asset is in aggregate profit. Whereas, readings below the black line suggest that the asset is in aggregate loss.
It is crucial to note that in a bullish market the SOPR line continuously bounces on the black line and avoids falling below it. However, when the bears are in charge, the SOPR stumbles below the line.
As for the present phase, the SOPR tried to break above the line on August 5th (the red arrow). Though the exercise was unsuccessful  it wasn't actually futile. As another attempt is projected in the coming weeks. If the attempt is successful, it would mean that the bottom is in and bulls are coming.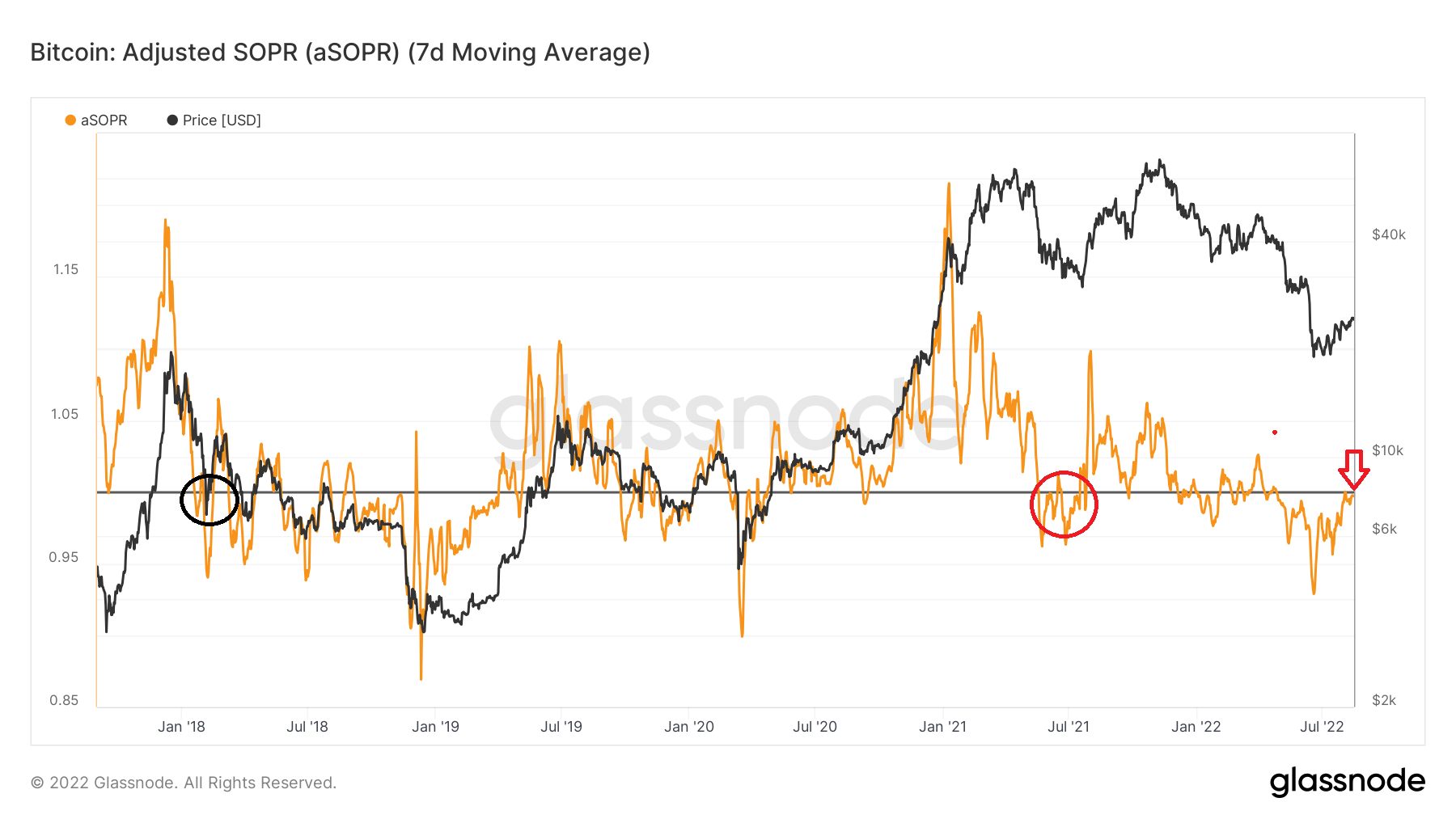 The indicator has been affirmed many times in the past. During January 2018 the SOPR had fallen below the line, suggesting that the bull market was over.
It took 11 months for the  market to hit bottom, at the reading of 0.86. Later, the SOPR fell below the black line during May 2021 (the red circle). On June 18, it reached a value of 0.928. This is the third ever lowest value, being only higher than those on Dec 2018 and March 2020. The bottom was reached approximately 13 months after the SOPR had breached the line.
RHODL Ratio
Another on-chain indicator that  affirms the projection is Realized HODL Ratio or (RHODL Ratio). RHODL Ratio is the ratio between the one-week and the 1-2 year HODL Wave bands. Primarily, the readings highlighted in red (above 50,000), suggests that supply of a certain asset is predominantly held by the short-term traders/investors.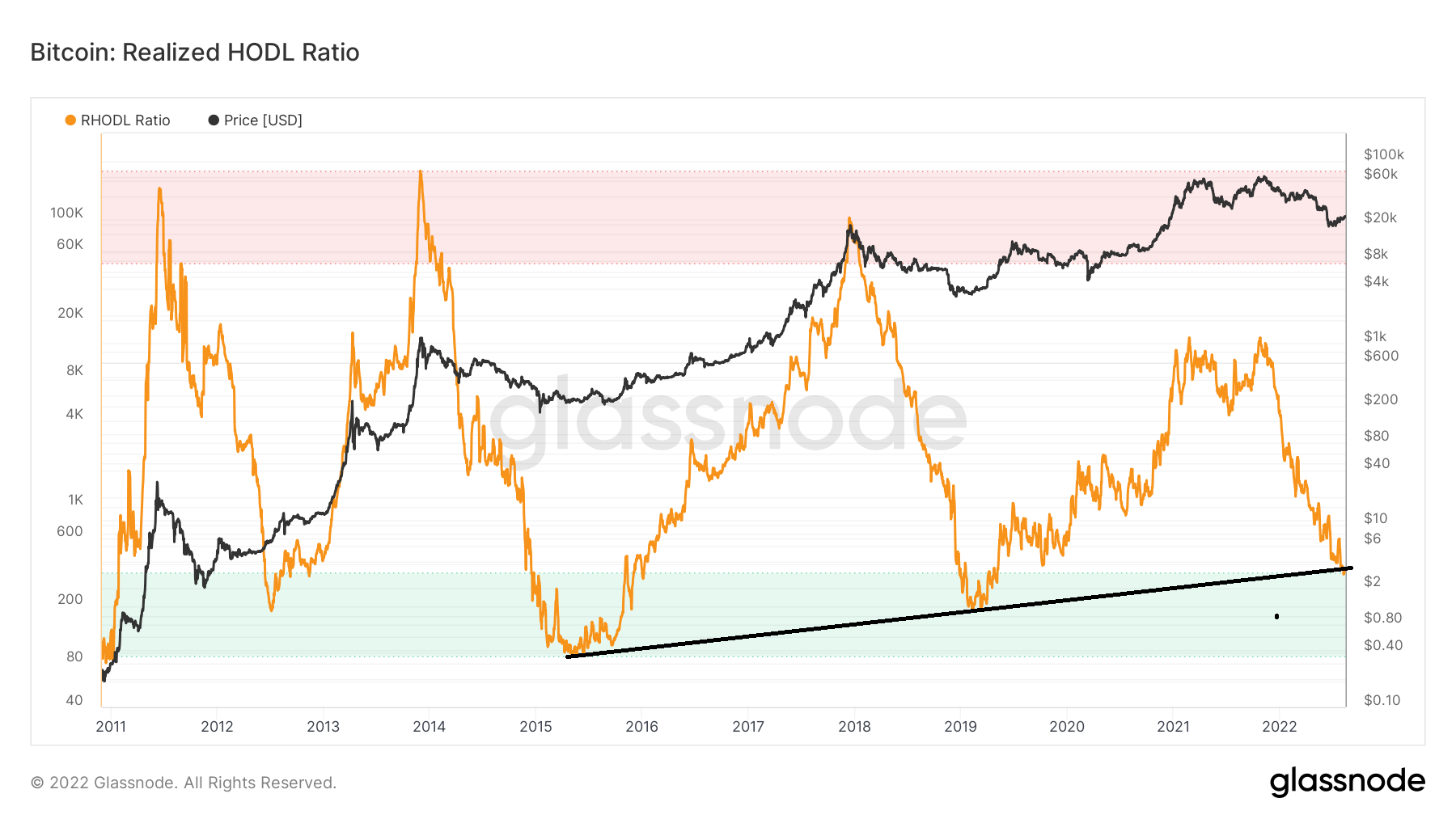 It is generally believed that the reading above 50,000 often occurs when the asset peaks, as was the case in 2013 and 2017. In 2021 it was, however, proven wrong as the high was reached despite readings stayed at 14,000.
Bitcoin's current RHODL Ratio is 360, which means the asset is oversold. Notably, the coin had fallen below 350 on August 11th, before returning back. Crucially, the move affirms that the bottom is near.