Amidst recent market downfall, Whales are ready to pump this Ethereum-based altcoin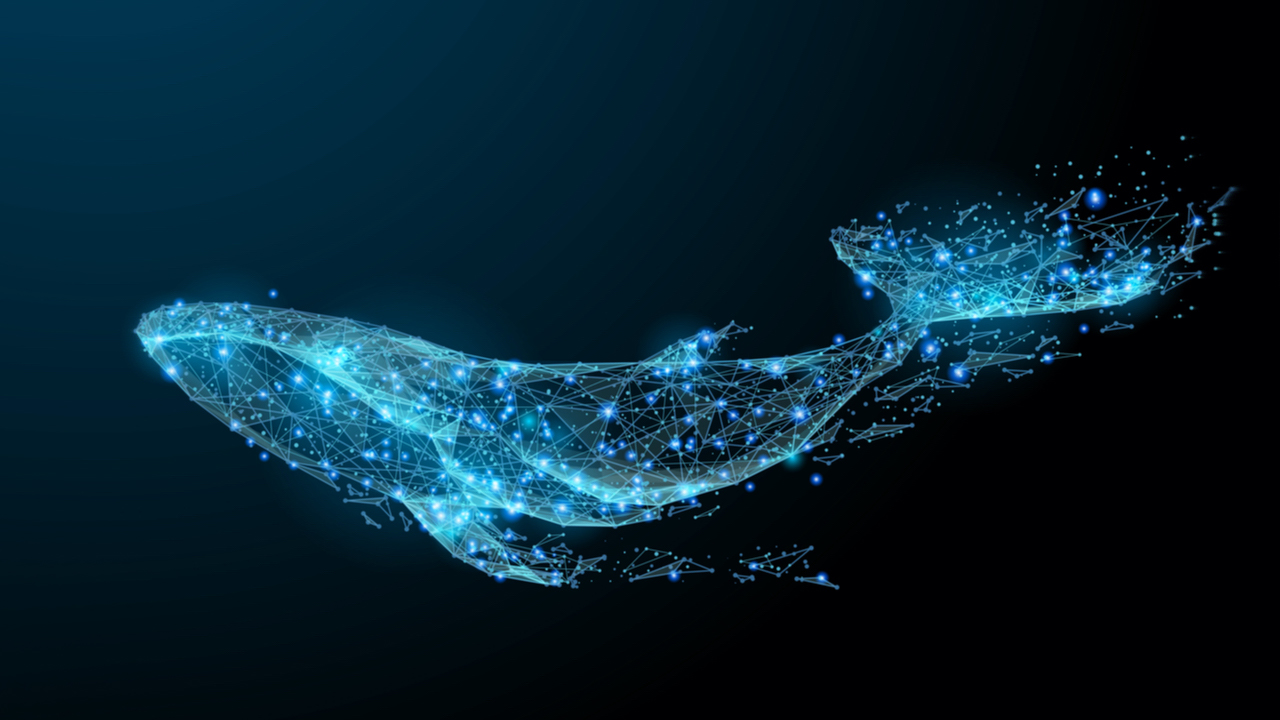 As per the statement recently issued by the On-chain analytics firm Santiment, Decentralized oracle network Chainlink (LINK) is recently seeing a huge surge in whale activity. Whale activity on the network hit the peak earlier this week. The level was recorded as the highest since mid-June.
Sentiment highlighted that surge in whale activity on a network is often crucial to sustained rallies.
Currently trading at $7.77, the world's 21st largest coin by market cap, LINK, is down 1.22% in the day. However, the altcoin is still in the green over the week. Over the week LINK gained value by 11.85%. In the meantime no other coin among the top 30 has performed better than LINK.
Moreover, the Santiment also gave its world regarding overall market condition. The firm stated that the past week was going pretty good until S&P 500 went for a nosedive. The stock market, as usual, had a profound effect on crypto as most of the digital currencies went red. Santiment, however, added:
"Nevertheless, there have been signs that the tight correlation between sectors has been breaking."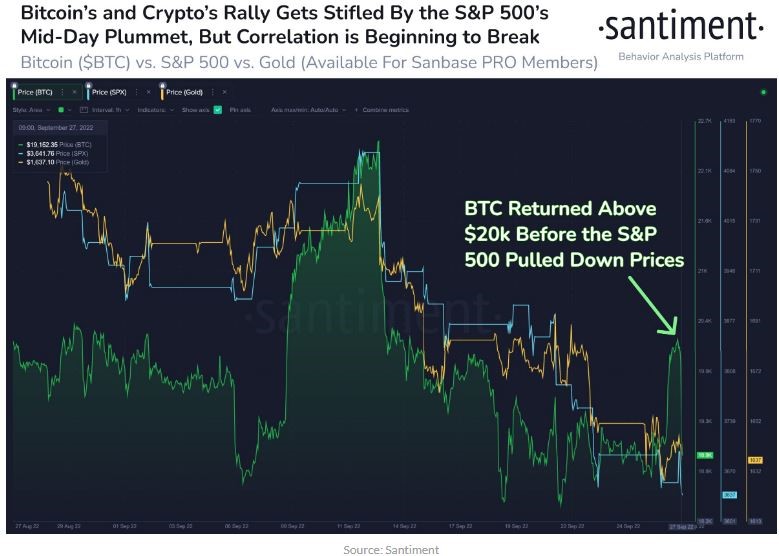 Analytics firm further stated that Bitcoin's trading volume is 'heating up' lately. As per the statement Bitcoin's trading volume peaked on Tuesday, hitting the highest level since June 14th. Santiment noted that after hitting the bottom during January, Bitcoin's trading volume has constantly risen.
Currently trading at $19.4k, Bitcoin is 4.47% in the past 24-hours and 1.74% over the week. Notably, during the past couple of weeks Bitcoin has mostly remained below the $20k mark, barring a few brief periods. Since September 14th Bitcoin average price is $19.3k, a clear evidence that the bears are currently in full control.