Aptos Outshines Market Giants with 248% Price Increase in 2023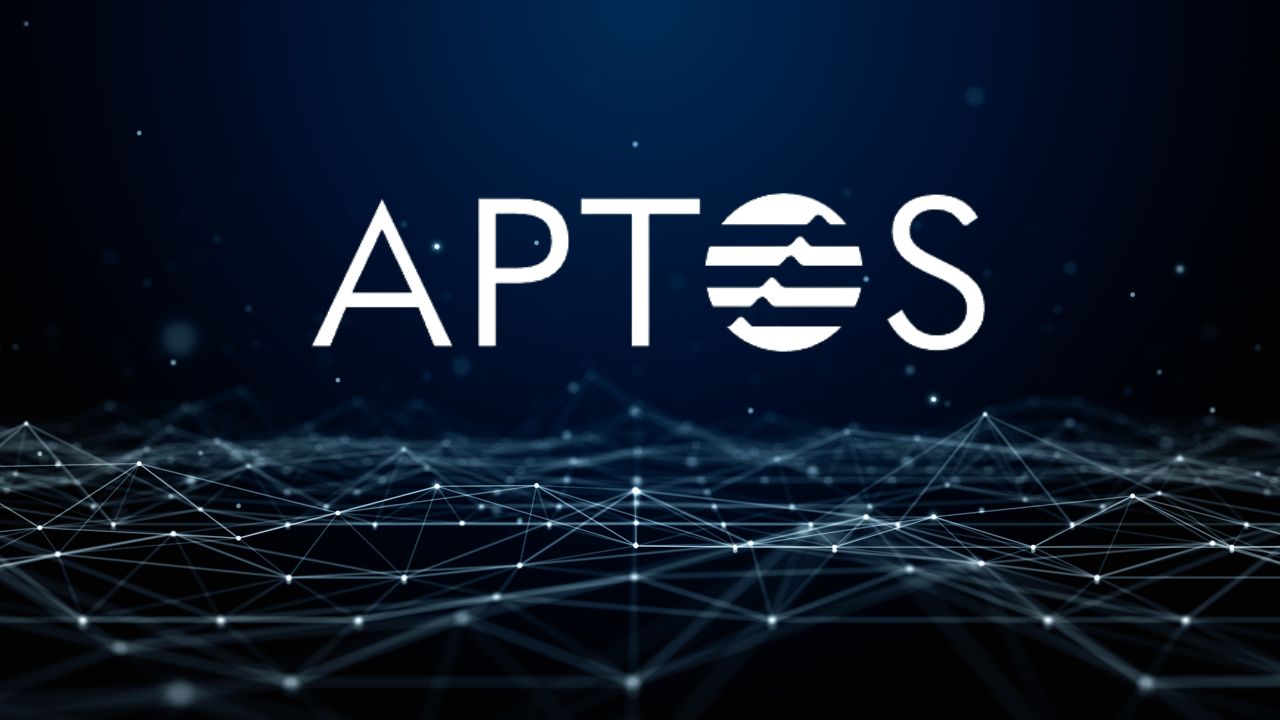 The crypto market has been experiencing a bullish trend since the start of the new year. This can be seen in the significant price rallies of several assets, such as Bitcoin, which has gained over 37% and is currently trading above $22,000 for the first time in two months.
This is an impressive accomplishment, but it is worth noting that altcoins have been the real stars of the market, with many pulling off impressive market performances.
One such altcoin that has been making waves in the market is Aptos (APT). Aptos is a trailblazing token that has just recorded a 54.73% gain in the last 24 hours, according to data from CoinMarketCap.
This is a significant accomplishment, especially considering that APT has been one of the best-performing coins in 2023, gaining by over 248% since the start of the year.
Although Aptos is a relatively new token, its price growth in 2023 outshines that of many market giants, including Ethereum (ETH), Solana (SOL), Ripple (XRP) and, of course – Bitcoin (BTC).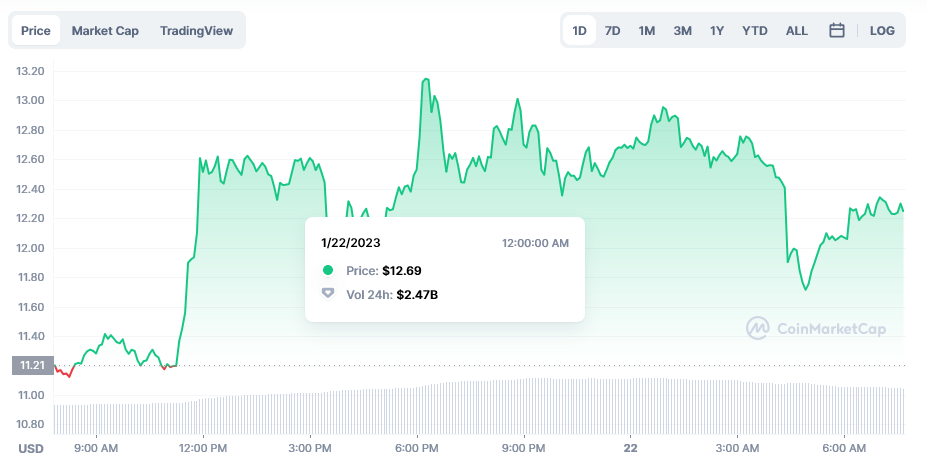 At the time of writing, Aptos (APT) is trading at a market price of $12.25. According to PricePrediction Data, the token's daily trading volume has also gone up by 373.99%, attaining a value of $1.82 billion. This is a significant accomplishment and shows the growing interest in Aptos as a viable investment option.
About Aptos
Aptos was launched on October 22, 2023, making it one of the newest projects in the crypto space. On October 23, the APT token attained its ATH value of $10.25. However, APT began the new year trading at $3.43 due to the FTX crisis that occurred in November. Despite this setback, Aptos has managed to make a strong comeback and is now trading at a much higher value.
The Aptos blockchain is definitely one to look out for in 2023. According to the project's roadmap, the major focus of the developer's team will be the implementation of demand-driven gas costs in a bid to drastically reduce the current gas fees on the network.
This is an important development as high gas fees can be a significant deterrent for users and investors. If successful, it is expected that such an upgrade could exert a positive effect on an APT token that is already soaring high in the clouds.
However, it is important to note that this is merely speculation and should not be relied upon in making investment decisions. It is always important to conduct thorough research and consult with financial advisors before making any investment decisions in the crypto market.