As the Bitcoin Moves Strongly Towards a 30-Day HIGH, XRP Stands at a Critical Stage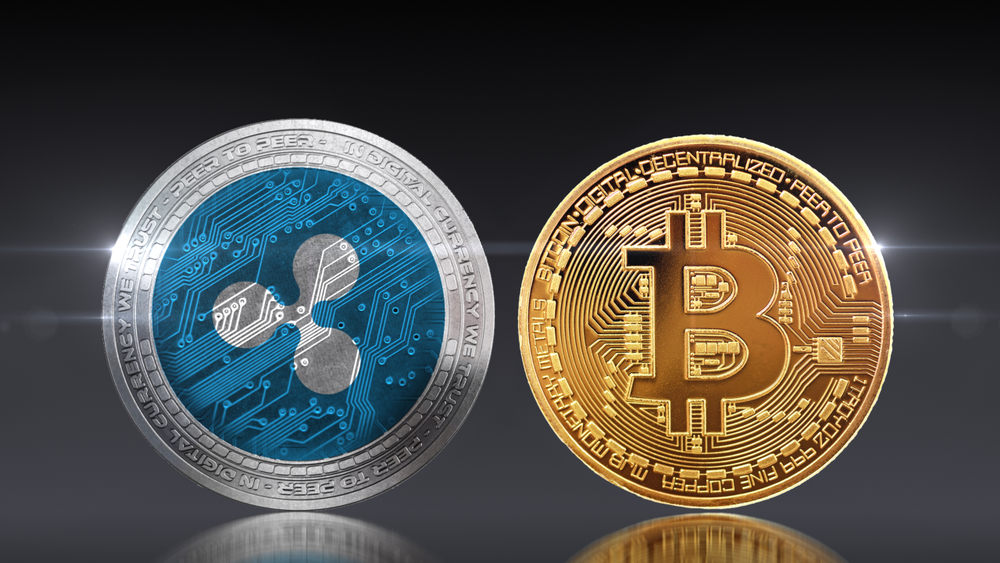 While Bitcoin continues to go upwards, XRP is down 1.70% during the last 24 hours. At a current price of $1.04 the token seems to be going through a critical phase.
BTC Continues to Go Upwards
Last 7 days have been rather great for crypto, generally. The Premier cryptocurrency BTC has gone upwards by over 20%. Most of the market remained in the green territory, as six of the top 10 cryptocurrencies by market cap, BTC, ETH, BNB, XRP, SOL, and DOGE have grown by over 10% in the meantime.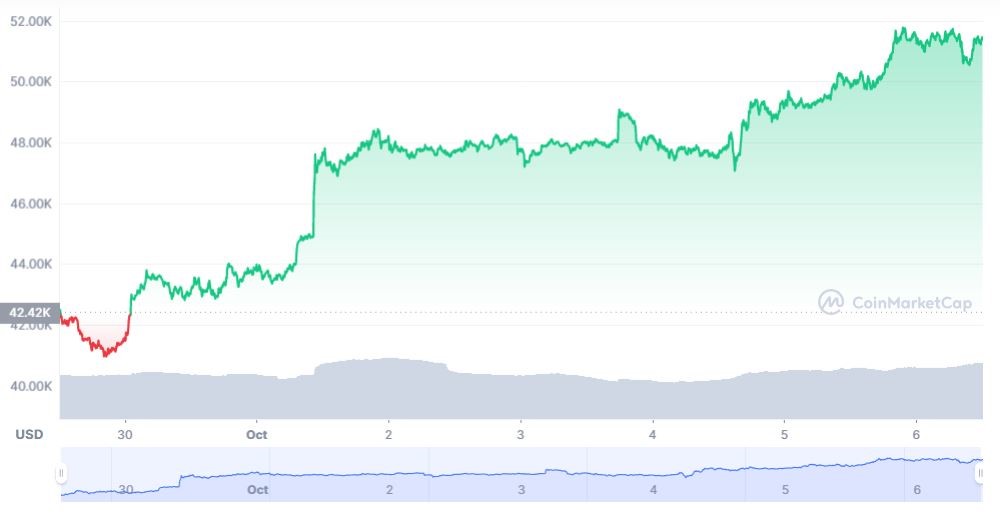 As mentioned in the previous articles, October has traditionally been a high month for crypto. Currently we are only a week into the month, and are already seeing some encouraging signs for the weeks ahead.
For many analysts, as we lead into the last week of the month, it is highly probable that BTC would have crossed an all time high of 64,863. For this to happen BTC just has to take another leap of approximately 25%. On the other hand if things do not go as well as expected, the BTC will still cross the $63,000 price level.
Moreover, it is also of paramount importance that BTC is short by less than a percent as for its 30-day High.
XRP at a Critical Stage
For altcoins, the prospects are pretty bright, as their price behaviour is tenaciously tied to that of Bitcoin.
Whereas the token that could potentially go against the BTC price action, is Ripple's XRP. We have already seen during Dec last year, that while the BTC was skyrocketing, XRP was waning swiftly, all because of the lawsuit filed by SEC against the parent company.
Now if the BTC goes on to cross an all time high by Oct, it is highly probable that the XRP would at least go onto cross $2.50.
As for the technical analysis XRP is just hanging above the 20-day EMA of $1.01 and on the upper side the token is facing strong resistance at $1.10, a 50-day SMA.
Struck between the two critical points, XRP could go two ways from here. One, if it loses below $1.01, XRP would not be stopped there and will dip further down to 100-day SMA of $0.90. Second, if it goes above $1.10, a rally towards $1.41 is expected.