As the Bitcoin Trades Below $22K, Ripple's XRP Gains Critical support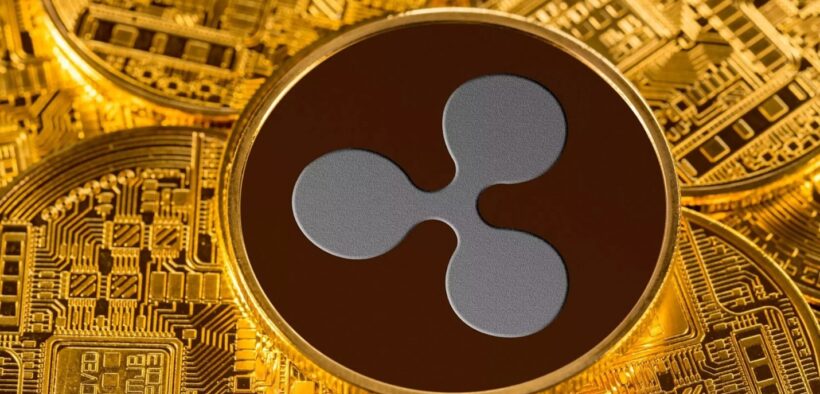 The entire crypto market is in red as the Bitcoin trades below $22k.
Market Overview
After the premier cryptocurrency Bitcoin broke above $24k on July 20th, there was a brief sense of calm in the market. As always, Bitcoin took almost all the altcoins upwards with it. But since then the Bitcoin has lost its value by 6%. As the average price has remained $22.6k in the meantime.
Particularly, during the past 24-hours Bitcoin has traded between $22.6k and $21.7k. Currently trading just fractionally below $22k, Bitcoin is down 2.86% inthe day and 0.95% over the week.
As a consequence of Bitcoin's recent downturn, the total crypto market cap has shrieked down to $1.01 trillion, down 2.94% in the past 24-hours. Notably, crypto's total market cap had reached $1.07, the highest level since June 13th, trillion on July 20th.
Moreover, Bitcoin's recent price behaviour has adversely affected almost all altcoins adversely. As literally all the mainstream tokens are red, during the day. Altcoin in the top 10 list, ETH, BNB, ADA, XRP, SOL and DOGE are currently down 3.68%, 2.55%, 5.93%, 3.98%, 4.06%, and 4.49%, respectively.
XRP Price Analysis
Currently trading at $0.347, Ripple's native, XRP is down 4.86% over the week. Being tied to Bitcoin, like all the other altcoins, XRP had reached the high of $0.381 on July 20th. Later, as the Bitcoin moved downwards, XRP moved in the same direction as well. Almost identical to Bitcoin, XRP has lost its value by 6.8% since July 20th.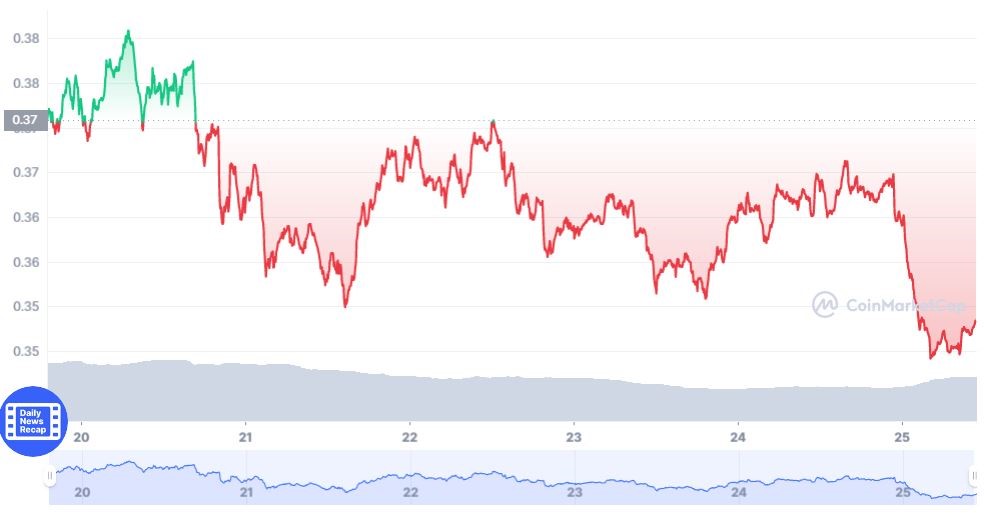 At the current price level, the XRP is trading below 4-hours 55-simple moving average. While the XRP's RSI is below 50, the coin is gaining momentum in the bearish zone. However, XRP faces a strong resistance at $0.36.
Further, with the critical support at $0.34, and $0.33, if the XRP breaks above $0.36, further gains will be expected. On the contrary, if the XRP breaches the $0.34 mark, the coin may then test $0.30 again.