As the Euro and Pound Plummets to Historical Lows, People are Putting their Money into Crypto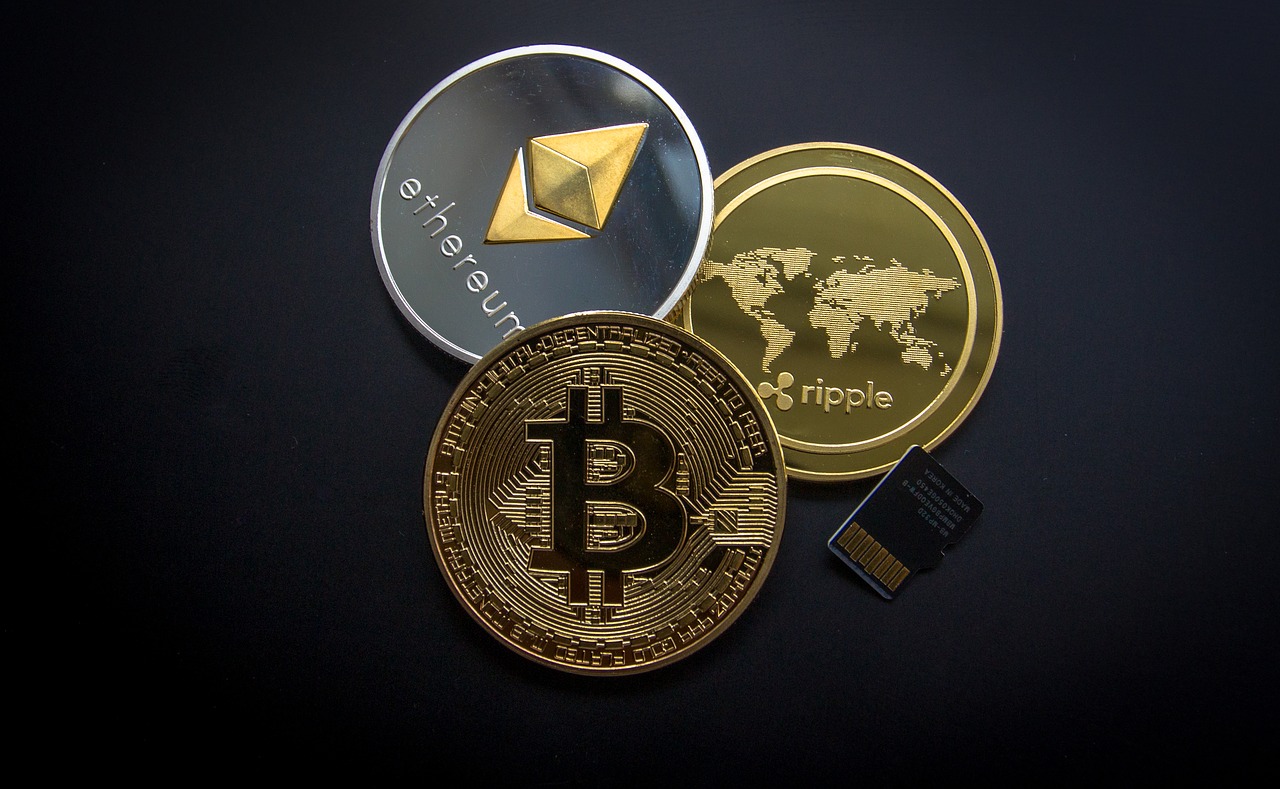 An exodus of people from fiat to crypto as two of the world's most powerful currencies, Euro and Pound Sterling/GBP plummet to historical lows.
Impact of covid and the ongoing political situation has impacted powerful European currencies, Euro and Pound, adversely. Particularly, after the newly sworn in chancellor of the UK made huge tax cuts, tye pound nosedived and hit the lowest point ever.
Similarly, especially after the UK left the European Union, the Euro is constantly under pressure. Current political polarisation is only adding up to it.
This downtrend in value of fiat currencies, has caused people to transfer their money to crypto instead. According to the data published by crypto market intelligence platform Messari:
"As these individuals from the UK and EU see the value of their currency collapsing, they effectively selling the pound and euro for Bitcoin."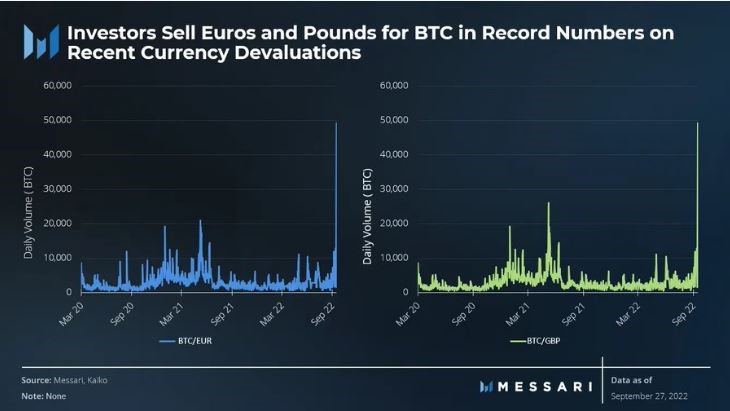 Notably, the Messari particularly highlighted that the spike in crypto purchase from Euro and Pound is not because of the crypto market's Volatility as if this were the case the similar spikes should have been seen in May 2021 and certainly in March 2020, which is definitely not the case.
As per the chart the daily volume of Bitcoin purchased from Euro reached the level of 50k between September 22 and 27, one of the highest spikes ever. Almost identical trend could be seen as far as Bitcoin's purchase from GBP is concerned.
The platform also shared its analysis relating to Ethereum. While the chart published by the platform showed a spike for Ethereum's purchase from GBP, no similar spike was captured for Ethereum's purchase from Euro.
Moreover, currently trading at $19,450 Bitcoin is up 3.1% over the week. In the meantime Ethereum is up 3.5% as it stands at $1,332