Avalanche Price Prediction 2021,2025,2030 | Is AVAX worth Investing?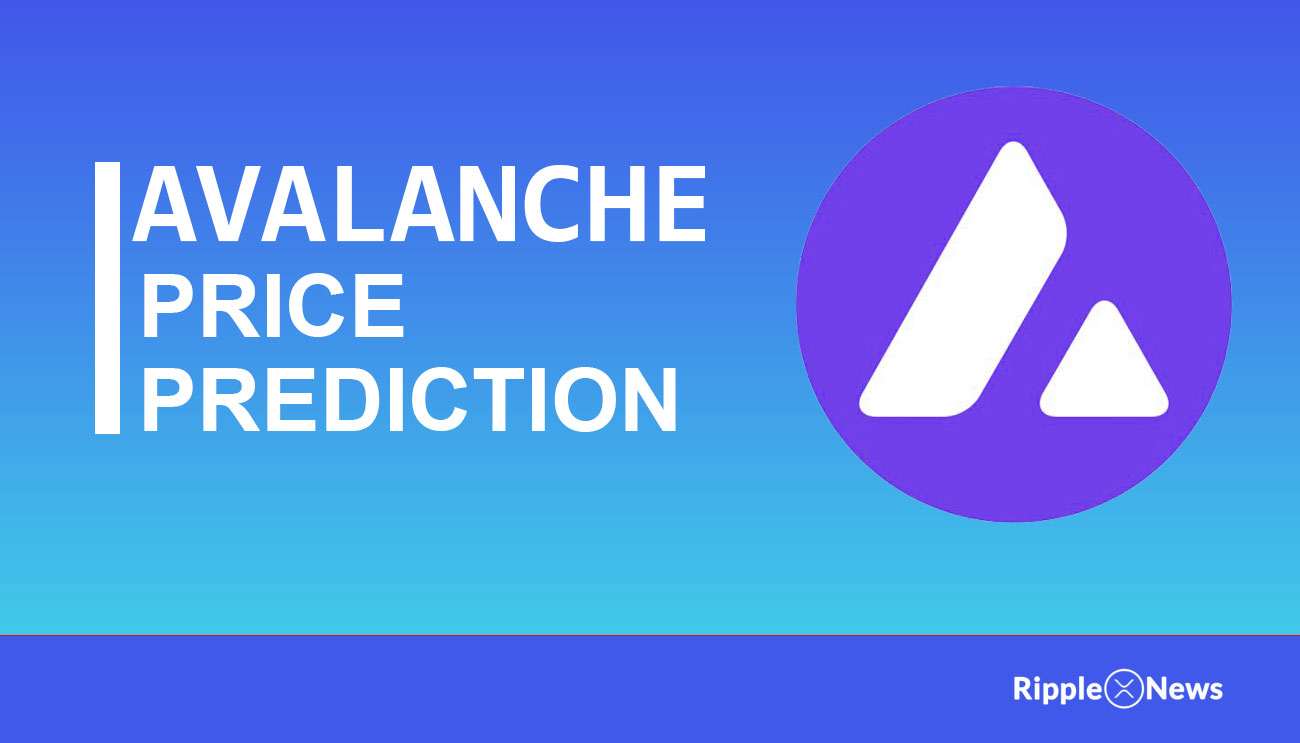 Today, we will give useful guidance for buyers and traders to investigate the Avalanche (AVAX) Price Prediction for both short and long term investment till 2030 in this post. This guide contains all of the data and forecasts needed to assess the relevance of Avalanche and whether it is profitable to invest in it.
Over the last two years, the cryptocurrency market has grown rapidly. Many cryptocurrencies have been trending with fast price spikes, especially this year with bitcoin; one such currency is AVAX!
The Avalanche has swiftly acquired so much attention that crypto investors are asking themselves, "Is AVAX worth purchasing for long term?" What price increases may we expect in 2021 and beyond? What is the maximum AVAX Price that can be reached?
With technical analysis and fundamental historical price charts, our guide will offer you an idea of the Avalanche price forecast. Let's get started.
What is Avalanche?
Avalanche was developed by Ava Labs, which is directed by Emin Gün Sirer, and it entered the mainnet in September 2020. Many individuals have made Avalanche price predictions since the platform's inception since it is promising, and many people are interested in each project.
As measured by time-to-finality, Avalanche (AVAX) is the fastest-growing smart-contracts platform in the crypto industry, with the most validators ensuring its activity of any proof-of-stake protocol. AVAX is a fast-growing, low-cost, and environmentally friendly platform.
Avalanche is a safe platform for developing decentralised applications (dApps), financial goods, trading, and other activities.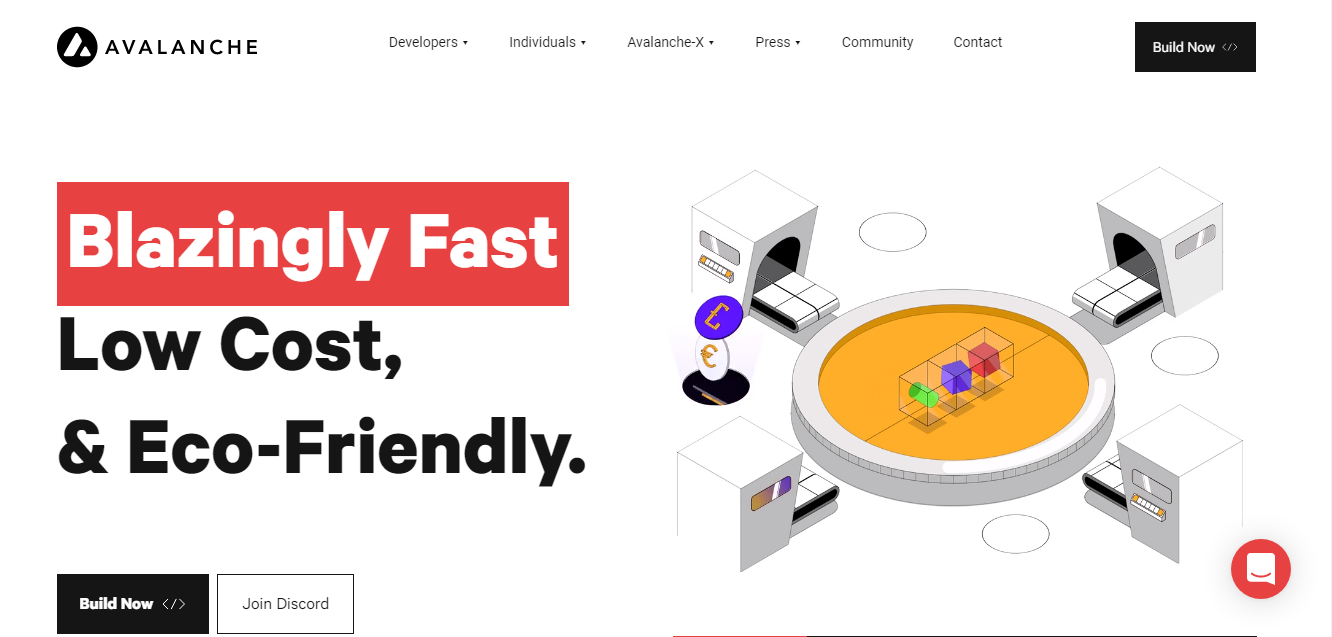 It enables anybody to create, sell, and control any type of asset utilising smart contracts and other sophisticated technologies in a decentralised way. The governance system of Avalanche is a key distinction between it and other blockchain platforms. 
As the system matures, staking incentives are subject to dynamic adjustments. On Avalanche, any smart contract-enabled application may reign over its opponents (AVAX).
The native token of Avalanche is AVAX. The token is used to pay fees, protect the network through staking, and act as a fundamental unit of account amongst the many AVAX subnets.
Avalanche Historical Price Analysis
According to the most recent market data, Avalanche (AVAX) is now trading at $61.58 and is ranked #13 in the cryptocurrency market. AVAX has a circulation supply of 220,286,577 coins and a market capitalization of $13,566,057,546 in the past 24 hours.
The cryptocurrency's current price value has dropped by -6.65% in the last 24 hours. When we compare the Avalanche's 24-hour market cap to yesterday's, we can observe that the market cap is likewise on the decline.
Avalanche is currently struggling to gain traction with other crypto currencies on the market. In the previous seven days, the AVAX has dropped to approximately -6.43. The currency has been displaying risky framing segments over the previous several days; while the coin has good fundamentals, we do not believe it will be a lucrative asset in the immediate run.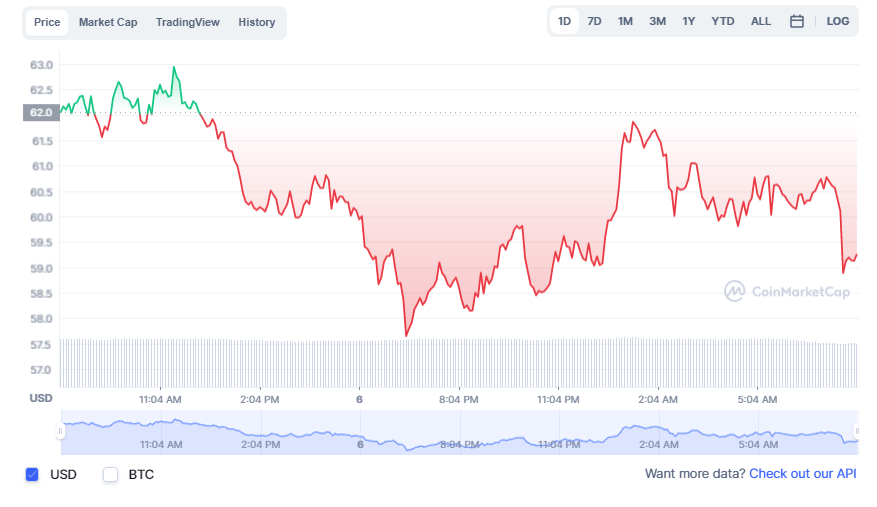 However, by comparing the present price to the previous 30 days price history, it can be observed that the price of Avalanche has grown by 15.11. The average monthly lowest price is $33.67, while the average monthly maximum price is $41.91. This means that this coin is a good long-term investment and a fresh addition to your coin portfolio.
The price fluctuated from a low average value of $12.17 to a high average value of $41.91 in the last 90 days, representing an 80.35 percent shift.
Avalanche has been on the rise for the past four months. As a result, we believe that similar segments of the market were highly popular at the time. According to the most recent statistics, Avalanche's trading volume has grown by 4 months. The trading volume has a significant impact on the price.
In the last four months, the coin has increased by 75.95 percent, with a high average price of $16.61 and a lowest average price of $15.23.
Avalanche Price Prediction 2022
When compared to the broad acceptance of Avalanche bitcoin since early 2021, the Avalanche projection for January 2022 will see a significant jump. AVAX price forecast 2022 expects a high capitalization with a tangible value coin growth.
AVAX is set to reach new heights. Yes, the year 2022 will be a real game changer for AVAX; if bulls can control the market for a long enough length of time, the price may reach $100 by the end of the year. It may also capture a large audience if it maintains the same level of growth and other events.
Avalanche Price Prediction 2025
When forecasting the price for the long run, it's necessary to look at the market's previous imprints and how it reacts when bears gain control.
In comparison to other currencies, AVAX has responded well enough to market volatility in the past. As a result, by the end of 2025, this lightning-fast and secure platform may be worth $157.35.
As the currency develops, the platform will undoubtedly prepare for its growth, which may lead to legal limitations in various countries, resulting in a regression in the price rise to $108.26.
The coin's potential average price, based on various perspectives, might be $117.45.
Avalanche Price Prediction 2030
When generating long-term projections, there are several issues to consider.
According to AVAX's basic data and technical research, the coin's price may reach $250 by the end of 2030, owing to the platform's active announcements, potential technological advancements, and collaborations with reputable IT businesses.
On the negative, because there are hundreds of altcoins vying for market share, AVAX will have to focus on rivals' plans in the future; if it fails to do so, the currency may go as low as $148.56 by 2030.
By the end of 2030, the average price of the coin is expected to reach $179.33.
Market Predictions about AVAX
Have a look at what top notch market analysts are saying about the Avalanche Price Prediction.
WalletInvestor
According to the website's technical analysis, the Avalanche's price may stabilise around $61.650 until the end of the year. They anticipate a considerable increase in price, possibly reaching $87.99 by the end of 2022. According to their research, this is the finest platform for long-term investments, and the price may reach $165.726 by the end of 2025
Tradingbeasts
By the beginning of December 2021, the Avalanche price is expected to hit $55. The anticipated highest price is $95 and the projected minimum price is $133. For the end of 2024, the Avalanche price forecast is $133.846.
DigitalCoinprice
Avalanche's price may reach $59.3 by 2021 and $151.11 by the end of 2025, according to DigitalCoinprice forecast.
PricePrediction.NET
Avalanche's price may reach $300 by 2025 and $2000 by the end of 2030, according to AVAX PricePrediction.
AVAX Price Prediction FAQs
Is AVAX a Good Investment?
Yes, but cryptocurrencies are extremely volatile, making them a riskier investment than other options. Your unique circumstances and risk tolerance will determine whether Avalanche's cryptocurrency is a viable investment for your portfolio. Before you invest your money, you should conduct your own study and assess the degree of risk you are willing to take.
Is AVAX worth buying in 2022?
AVAX has the potential to be a profitable investment. Moreover the market analysts think that the coin is going to skyrocket in the future. Let's see where this goes.
Where to trade AVAX?
AVAX can be purchased on a variety of exchanges, including Binance, OKEx, Huobi, and others.
Conclusion
Ava Labs has officially released mainnet, an open source platform that allows anybody to develop decentralised finance apps and deploy corporate blockchain in a scalable and interoperable environment. high-performance blockchain with a variety of advantages that has already solved issues such as scalability, smart contracts, and DDOS attack defence. We may see AVAX token in the top 10 biggest market list in the future month.