Axie Infinity Price Prediction 2023, 2025, 2030 | Is AXS Safe to Buy?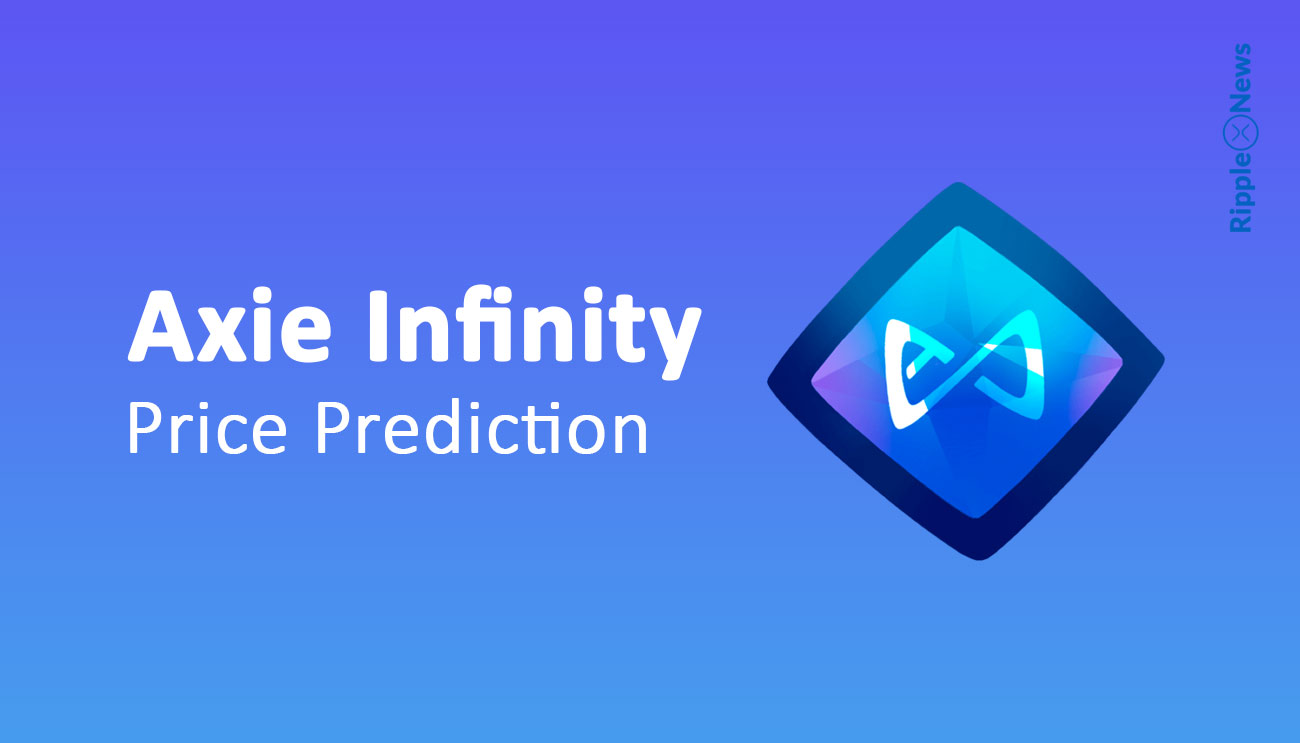 Today, we are going to give you a very comprehensive detail about Axie Infinity (AXS) Price Prediction for 2023 and beyond. With the development and maturation of blockchain games, the concept of "play to earn" has sparked a lot of interest.
However, earning mechanisms in Blockchain games have tended to rely too heavily on collecting models, in which precious, limited commodities increase in value as a community expands and demand grows.
Rather than "play to earn," this is more of a "buy and wait" strategy. By proselytizing, creating content, and cultivating favourable surroundings in the community, players have had some impact over the course of their investments. This was a step forward from typical gaming ecosystems, but it was still not a clear example of play to earn.
The Axie ecosystem was able to keep Axies at a price that was always higher than the cost of reproducing. They did this by making breeding more difficult so that gamers couldn't just breed Axies all the time (they saw the negative effects of this as early members of the CryptoKitty community).
Axie Infinity Overview
Vietnam-based Axie Infinity, an NFT-based online trading and battle video game, was created by Sky Mavis. Axie Infinity Shards (AXS) and Smooth Love Potion (SLP), both Ethereum-based crypto tokens, are used. This game, which was released in 2018, grossed USD 42 million in June 2021, making it one of the costliest NFT collections on the market.
Axie Infinity is a blockchain-based decentralized game built on the Ethereum market. In the fictitious world of Lunacia, it is primarily influenced by Pokémon. In their cyberworld, the user controls cute and cuddly creatures known as Axies. Axies can be collected, bred, traded, or even used in a 3v3 fight.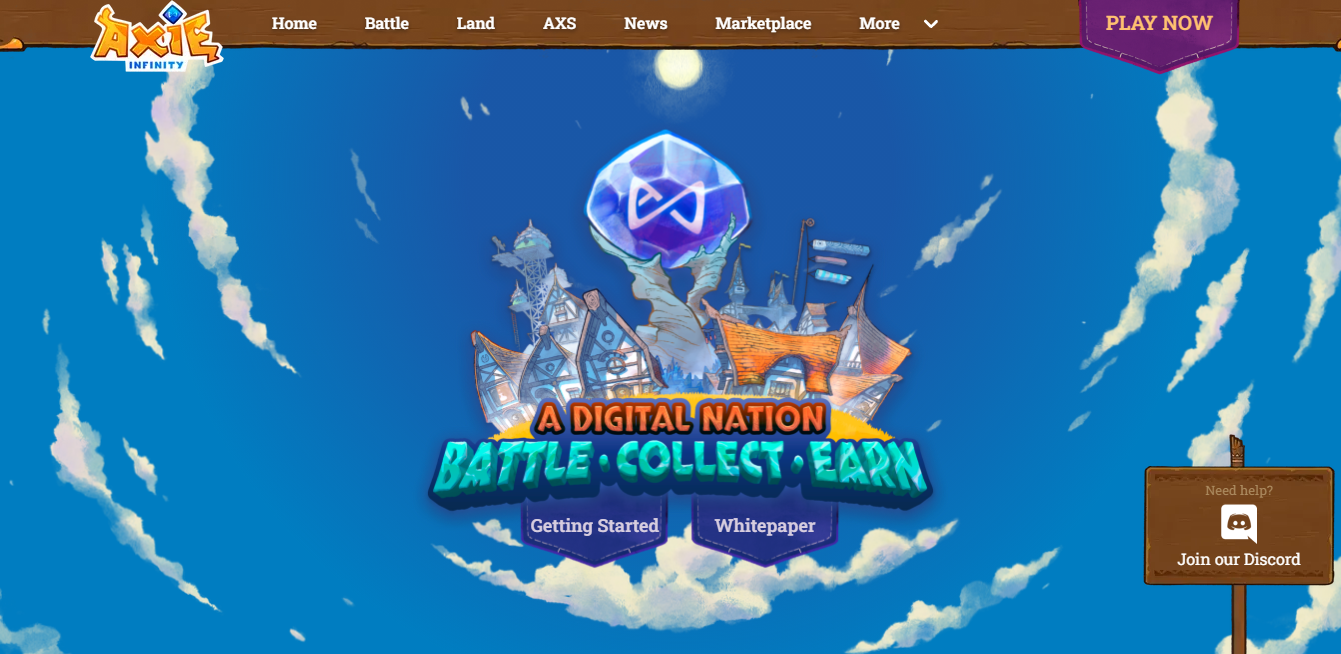 Underneath their appearance, those monsters have a great deal of power. Everything in the game is an NFT or an ERC-20 token, indicating that you own whatever you buy or accumulate.
The Axie Infinity team is developing Ronin, a layer-2 sidechain, to improve user experience and enhance scalability. This game is well-known since it was one of the first to offer players the opportunity to earn real money for playing.
It's also important to note that this game has been at the vanguard of the growing play-to-earn movement. Traditional video games, in which in-game assets are bound to a certain game title or a single platform with no alternatives to move them off, are being replaced by NFT-based games, which are redefining video gaming.
Axie Infinity past Price Analysis
In late October 2020, Axie Infinity (AXS) was introduced on the Binance Launchpad through a lottery mechanism. From October 27th, 2020, Binance began tracking user BNB balances, with the process lasting seven days.
AXS's ICO was hard-capped at $2,970,000 at the time of launch, with a total of 29,700,000 AXS (or 11% of Total Token Supply) allotted to the Binance Launchpad. The ICO pricing for AXS was $0.10 per token, with a maximum allocation of $200 in BNB tokens per winning ticket.
AXS has returned lucky early-stage investors almost 700x in gains since its ICO in October 2020, but those who sold at AXS's top of $76.96 would have made over 767x ROI.
Many major IT companies, blockchain-based ventures, crypto VCs, and individual investors have been following Axie Infinity since its inception. MakerDAO, Kyber Network, Ubisoft, Samsung, HTC, and Binance were among the first partners in the Axie Infinity NFT game.
Blocktower Capital, Konvoy Ventures, Libertus, Derek Schloss and Stephen McKeon of Collab + Currency, as well as Dallas Mavericks owner Mark Cuban, led a $7.5 million financing round for Axie Infinity developer Sky Mavis in May 2021. The Axie Infinity NFT gaming platform's strong list of early-stage investors, along with the most recent components of the latest funding round, all point to a bright future.
The Axie Infinity ecosystem, on the other hand, has demonstrated enormous potential based on technical price research, continuously revealing the hidden potential. Despite the negative cryptocurrency market trends, AXS has made a significant rebound, displaying a bullish pattern bolstered by robust growth. Axie Infinity is listed among the top ten currencies, competing with rivals like as Stellar and Ethereum.
Axie Infinity Price Prediction 2023
Axie Infinity has been experiencing bear markets since the beginning of the year (AXS). The coin was trading at its support levels, but it has seen a significant upward trend during the last month. If the market becomes favorable, this digital asset is poised to overcome all boundaries and perform ecstatically, reaching its critical resistance level as predicted.
The AXS would undoubtedly rise and show signs of fortune for its users during the next year, transcending all restrictions. Axie Infinity (AXS) price may easily reach its main resistance level of $25 by the end of 2023, backed by strong smart contracts.
Axie Infinity (AXS) Price Prediction 2025
AXS is involved in community projects. If they maintain their momentum, which has resulted in a substantial market capitalization, their activities concentrating on education, outreach, and innovation may lead them to a higher value.
The AXS Token price is set to catch up pace with other cryptocurrencies in a long-term scenario for Axie Infinity projection, say around 2025, to reach at a price of $80 to $100 obviously. AXS is expected to have a staggering amount of optimism, owing to its continuous success throughout the years. Axie Infinity will reach a point of stability, bringing generous returns to its investors.
AXS Price Prediction 2030
By the end of 2030, the Axie Infinity (AXS) coin may be worth about $600. The price might possibly approach $2,000+, although it appears to be a challenge. But you already know that in crypto, nothing is impossible.
However, after carefully examining the historical data and graph patterns of the axie infinity coin, we have come up with the following correct forecasts using our method and calculations:
According to the Axie Infinity price projection by PricePrediction.NET, the AXS price is anticipated to cross an average price level of $1,178.58 in 2030, with a minimum price value of $1,105.06 before the end of the current year. Furthermore, AXS has a maximum price of $1,476.08.
Market Sentiments
Below are some of the market opinions that we a sharing with you to help you understand the market more deeply.
Wallet Investor
A long-term increase is predicted, according to wallet Investor Axie Infinity's projection; the price forecast for 2025 is $935.87. In the long run, a decline is expected, and Axie Infinity may lose its shine, indicating a negative signal, by the beginning of 2023, therefore now is the time to swap or purchase Axie Infinity.
DigitalCoinPrice
The AXS price may stay in an uptrend and cross $140 before the end of the year, according to our Axie Infinity projection and technical analysis, making it an excellent buy.
GOV Capital
The pricing of Axie Infinity has a bright future. It may be impacted little, but bulls will return, and by 2025, the anticipated price of Axie Infinity will have risen to $610, making it an excellent investment, and the trend will continue.
FAQs about Axie Infinity
Where can we buy Axie Infinity?
Axie Infinity (AXS) is traded on major cryptocurrency exchanges like as Binance, Huobi Global, FTX, KuCoin, and others. There are no direct fiat purchasing alternatives for AXS; instead, you must acquire Bitcoin using fiat currency and then convert it for AXS on approved exchanges.
Is Axie Infinity good for long-term?
Yes, according to the price forecasts we looked at, Axie Infinity is widely projected to rise in the long run, if the gaming trend in crypto continues like this.
Is Axie Infinity safe to buy?
It is hard to say but yes, purchasing and investing in AXS is low risk in the current market conditions. Just remember to continually try to be at the top of the chain.
Conclusion
During the years 2021 and 2022, blockchain-based gaming has grown into a genuine force in the industry, not only because of its gamified DeFi implementations, but also because it has gradually begun to merge with the economic, creative, and relatively distinctive proposals of NFTs.
The study stated above shows that Axie Infinity (AXS) predictions are very inconsistent. There is no universal agreement on whether future AXS price movements will be favorable or negative. Indeed, future potential development is dependent on a variety of circumstances, including announcements, new technological solutions developed by the Axie Infinity projects, the crypto ecosystem in general, legal status, and so on.
We would like to remind you that you must conduct your own research before investing in any cryptocurrency (DYOR). The opinions and figures shared above should not be considered as an investment option. Moreover, you can comment below and share your own experience.