Top 6 Best Avalanche (AVAX) Wallets in 2023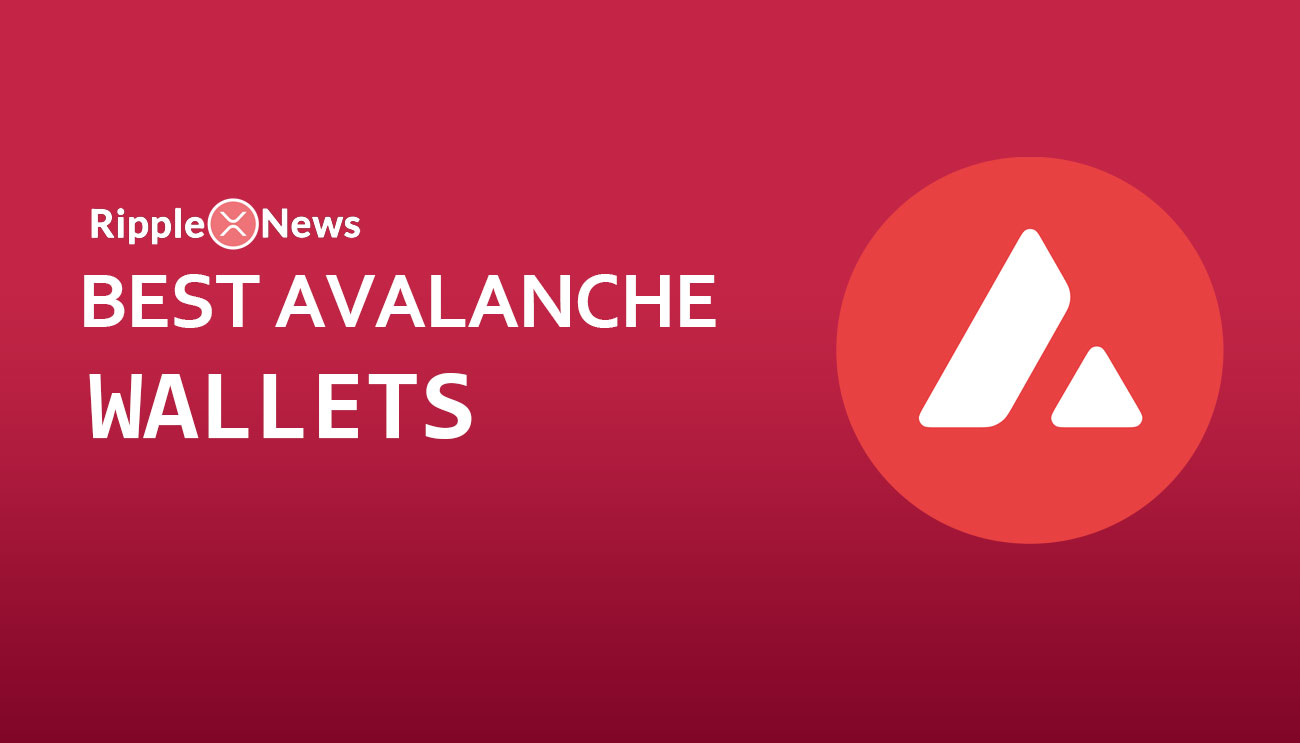 Are you looking for the best Avalanche wallets to store your coins? This list will summarize some of the most popular AVAX wallets in 2023 with their best features and website links. If you are searching for the best AVAX wallets and want to know where to purchase avalanche cryptocurrency, this list will also offer you that information.
Avalanche is a one-of-a-kind network that integrates three different blockchains that are all able to communicate with one another. These chains are known as the Exchange Chain (X-Chain), the Contract Chain (C-Chain), and the Platform Chain (P-Chain). However, each blockchain has a unique function in the Avalanche network, contributing to its improved scalability.
Let's get started!
About Avalanche?
The Avalanche (AVAX) blockchain ecosystem is a decentralized network that prioritizes safety, scalability, and worldwide distribution. They call it a "platform of platforms," a rather broad term. This innovative protocol uses three separate blockchains to provide applications with a decentralized, trustworthy foundation. Avalanche also provides bitcoin payment options (AVAX).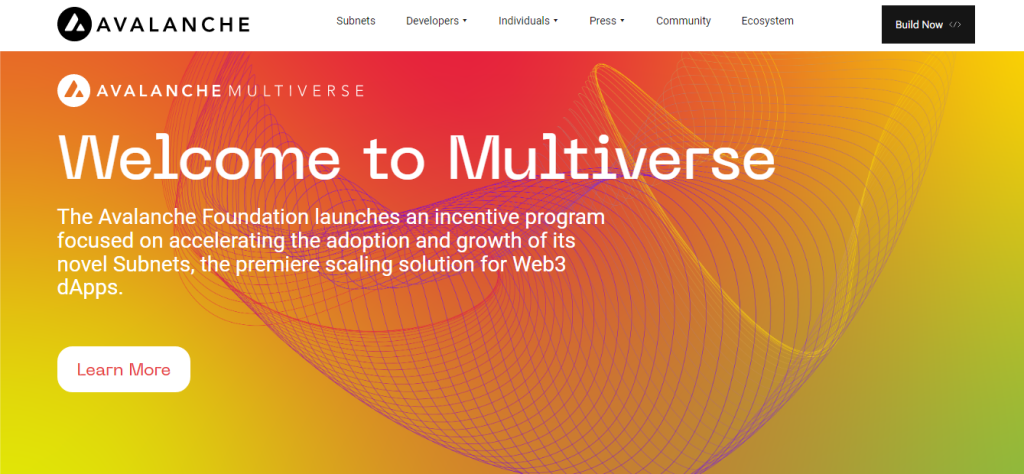 Avalanche's development began in March 2019, making its September 2020 debut an impressive achievement. The company Ava Labs is responsible for the creation of the project. In particular, Emin Gün Sirer, a researcher at Cornell, serves as the company's CEO. In only 4.5 hours, the platform's public token sale brought in $42 million. Notable contributors included Andreessen Horowitz, a prominent venture capital company, and anyone with an Ethereum Genesis address.
Avalanche was developed to address various problems that are now present in most blockchain networks. The platform challenges centralization by providing a workable alternative to networks like Ethereum. In addition, it addresses several of the limitations posed by the previous network by providing more programmability, features, and functions.
Best Avalanche Wallets 2023?
Below is a list of some of the best wallets that support Avalanche (AVAX).
Hardware wallets provide high security and almost remove the hacking risk associated with hot wallets. Among the most secure hardware wallets, the Ledger Nano X is a favorite among those looking for an avalanche wallet. Token holders of the AVAX cryptocurrency can store their holdings securely in an external wallet like the Avalanche web wallet, which supports integration with the AVAX token.
Because of its diminutive size and low weight (only 34 grams! ), the Nano X is easy to take anywhere. Along with the gadget, the package contains a USB Type C cable, an instruction manual, a keychain attachment, and three pages for writing down your recovery phrase.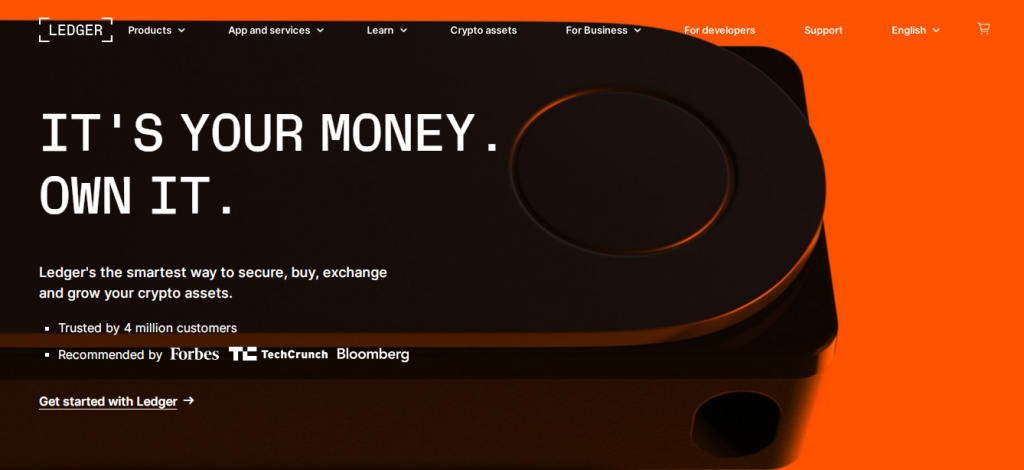 The cold wallet has many advantages, one of which is that it is a portable device that can be linked to computers and smartphones. It is compatible with many OSes, including Apple iOS, Google Android, Mac OS X, Linux, and Microsoft Windows. Any cryptocurrency held by AVAX token holders is entirely secure. Additionally, Avalanche token holders can stake their coins in the wallet to gain rewards. The wallet's high asking price for a hardware wallet is a severe drawback. It can be purchased for $80 – $140.
Trust wallet is the most widely used mobile multi-crypto wallet in the world. Without a doubt, the AVAX C-Chain is supported by the Trust Wallet. Because TrustWallet prioritizes a simple, straightforward interface.
The wallet's straightforward design makes it compatible with various chains. In other words, if you're already using other blockchains and apps, you can link them all to AVAX with a single click on your wallet. Due to these features, anybody may trade and use tokens in the bridge.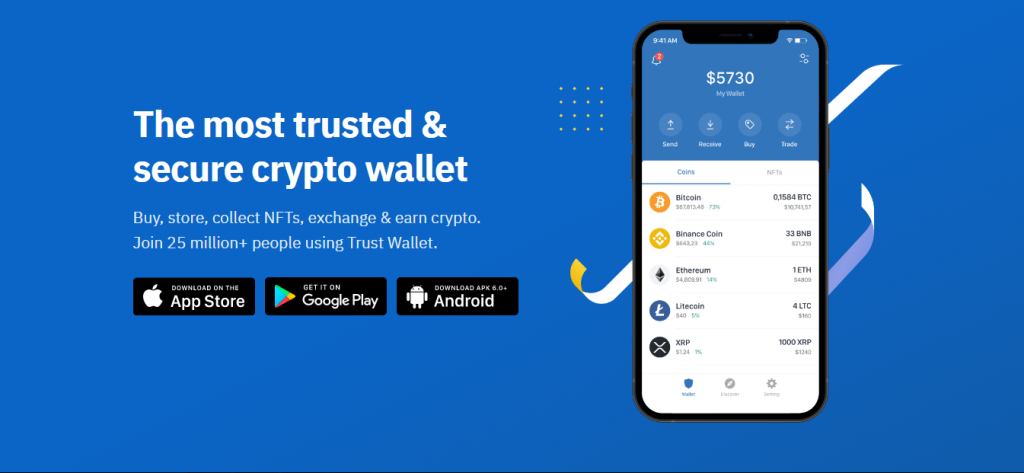 Users can acquire cryptocurrencies using the native DEX (decentralized exchange) that runs on the Kyber Network, thanks to the wallet's integrated Web3 browser. Additionally, it allows users to access the numerous decentralized apps (DApps) created on the Ethereum platform directly through the Trust Wallet app.
A large and committed team backs the Trust Wallet with fantastic functionality and a clean appearance. The Binаnсе exсhаngе facilitated the introduction of the project. Therefore, it is one of the most well-supported and fastest-growing cryptocurrency storage projects.
The AVME wallet stands out as a very innovative and distinctive option compared to the other wallets. At this time, the wallet only provides support for Avalanche's native tokens and NFTs. But has several fascinating traits because the AVME is more than simply a wallet. However, it does perform the functions of an antivirus program.
Because the AVME protocol incorporates the Avalanche network into its infrastructure, it may also function as a wallet for blockchain-based assets. In addition to this, it functions as a distributed antivirus system. That is something that has never been seen by us before. Even though this initiative is in its early stages, we can already see it will succeed.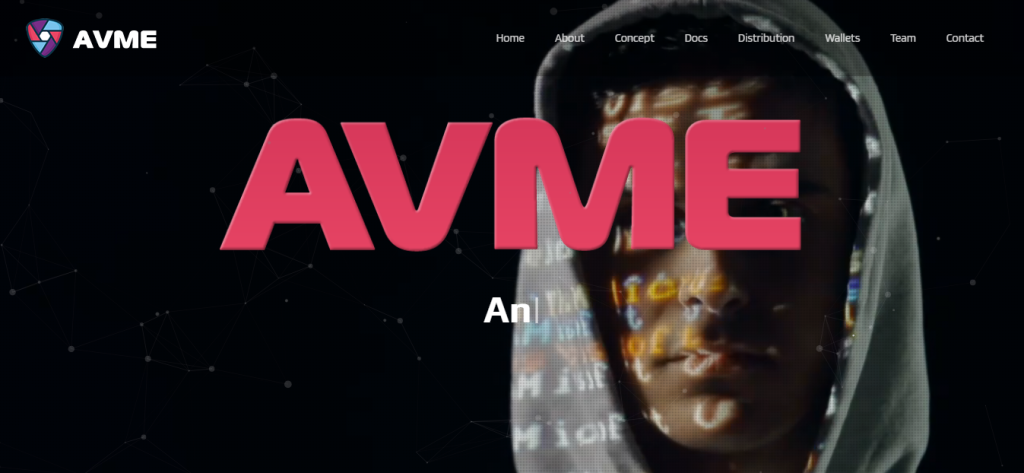 The ability to transact through AVAX while having a decentralized antivirus securing your device appears to be an excellent feature.
Because of this, using the Avalanche online wallet to store your AVAX tokens offers an exceptionally high level of protection. The open-source wallet does not allow users to use paper wallets. As a result of this, private keys are kept with the token holders. Additionally, each time the user logs in to the wallet, they will be prompted to provide either the Private keys, the Recovery Phases, or the Keystore file.
MetaMask, one of the most well-known AVAX wallets, supports ERC-20 compliant networks and may be used to store and spend AVAX tokens. The Avalanche blockchain has been a serious competitor to Ethereum. The MetaMask wallet may have been designed for Ethereum, but it is adaptable to other blockchains like Avalanche, thanks to the Ethereum Virtual Machine (EVM). AVAX token holders may install the MetaMask wallet to access the Avalanche blockchain.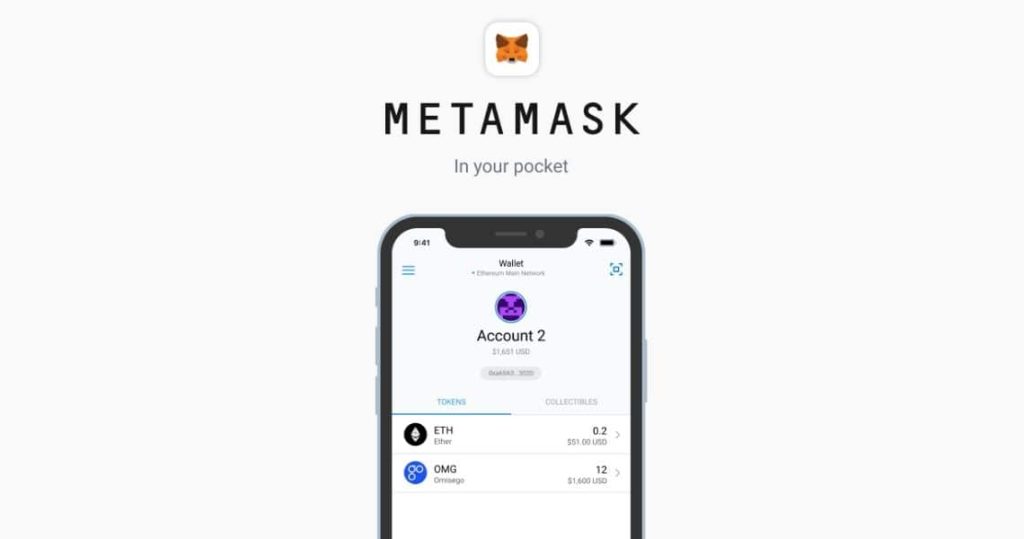 The wallet provides convenient storage and management for AVAX C and other dApps built on the AVAX network. The wallet is compatible with hardware wallets like the Ledger Nano X. It's a browser add-on that works with Chrome, Firefox, Safari, Opera, and Android!
Although the MetaMask wallet is fantastic for seasoned crypto enthusiasts, it isn't the most excellent choice for individuals just getting started with digital currencies. Due to the wallet's vulnerability to malware and social engineering attacks, users who aren't aware of the warning signs to look out for a run the danger of having their funds stolen. In addition, users might lose access to their crypto assets permanently since there is no way to change a password without the 12-word secret seed phrase. Before using MetaMask or any other cryptocurrency wallet program, users should familiarize themselves with the basics of using such a wallet.
Unlike custodial digital wallets, Coinbase Wallet stores your digital currency in "hot" storage, which means it is always linked to the internet. It's provided by Coinbase, a cryptocurrency exchange with a stellar reputation for safety. This wallet is accessible to anybody; you don't have to have a Coinbase account to use it.
The Coinbase Wallet is a simple and secure way for crypto holders of all levels to keep their funds protected. This hot wallet, like the Coinbase exchange, features a straightforward UI. Creating a cryptocurrency wallet and transferring your funds is a simple and quick process.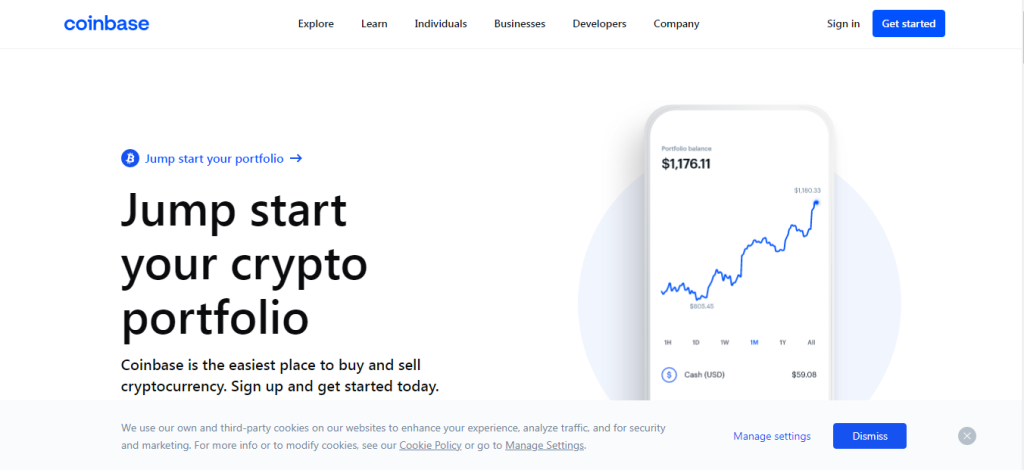 You don't have to be a Coinbase user to use this cryptocurrency wallet; it's available for download and usage without cost. For storing digital assets, there are no costs involved. Keep in mind that costs are involved whenever crypto is sent or received. The Bitcoin blockchain uses these fees to compensate the people who verify transactions.
The crypto you save in your Coinbase Wallet is secure and protected by the highest standards in the crypto industry. This wallet allows you to use either a passphrase or a biometric scan to access your funds. After that, you'll need to use the same authentication or recovery phrase to reaccess your Coinbase Wallet money. It is common knowledge that Coinbase is one of the safest cryptocurrency exchanges available today. It has never been the target of a hacking attempt or data leak products.
Coinomi Wallet, first released in 2014 by a group of blockchain technology professionals, is suitable for both beginner and seasoned traders due to its straightforward interface and robust security features. One of the most flexible worldwide apps, the Coinomi wallet provides 168 fiat currency representations in 25 languages and supports various crypto assets across 125 blockchains.
The wallet has several features, including an integrated exchange for exchanging one cryptocurrency for another crypto-based asset and staking, which creates passive revenue. As one of the first and most secure digital wallets, Coinomi is still going strong. The wallet has earned a solid reputation among users of digital currencies, despite a security flaw discovered and patched in February 2019.
If you're looking for a cryptocurrency wallet that doesn't store your funds in a third party's possession, go no further than Coinomi. Users' money is safe in their wallets even if the wallet's servers are hacked. With Coinomi, you may replace your old, unsecured credentials with a Digi-ID backed by the blockchain.
Investors of all skill levels may use Coinomi to manage their various cryptocurrency holdings in utmost anonymity centrally. The wallet's success may be attributed to its extensive feature set, which includes wallet interoperability, an intuitive design, high levels of security, and no transaction fees.
Where to buy Avalanche (AVAX) from?
AVAX is currently listed on Coinbase, Crypto.com, and Kraken, as well as several other smaller exchanges. To choose which platform would best serve your needs, you should look into the various exchanges and rummage on their websites to learn about their costs, security methods, and other trading and investment choices.
Benefits of Avalanche (AVAX) network
Many impressive new features in Avalanche will be helpful to businesses and individuals alike. Blockchains may be easily created by enterprises using the network. Programmers may create various tokens, currencies, and blockchain services. You may use Avalanche coins to represent stocks, bonds, debt, fractional real estate ownership, and many other financial products. They can also be classified as NFTs for coding purposes (non-fungible tokens).
Wrap Up
Avalanche offers a one-of-a-kind feature set, which positions it as an excellent choice for building blockchains applicable to enterprise-level use cases. The all-inclusive character of blockchain technology, in conjunction with the technical features of the technology, separates it from other options in the market. You may expect an increase in interest in this project as Ethereum developers continue looking for more cost-effective solutions.
The top AVAX wallets of 2023 provide AVAX token users with simple access, storage, and exchange of Avalanche currencies. Based on the capabilities offered, it is safe to say that the most secure way to store AVAX tokens is in a hardware wallet that can communicate with a hot wallet. Token holders looking to acquire AVAX may also stake their tokens in these wallets for rewards.
Missed anything? Comment below with any suggestion that can improve this article to the best, and we will try our level best to accommodate your suggestions.