5+ Best Crypto Futures Trading Platforms | Bitcoin Derivatives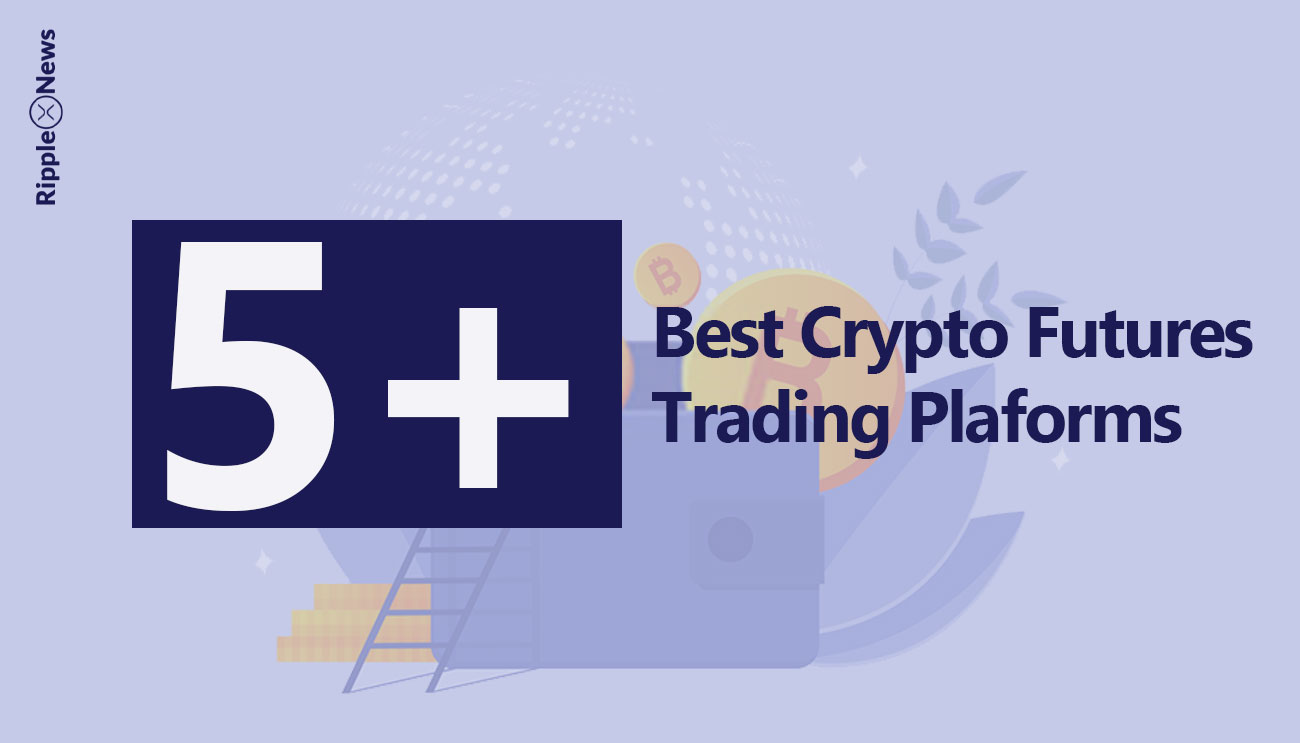 Are you looking for the best crypto futures trading platforms? Tell us that you are exhausted from searching and searching and want a quick, extensive guide worth reading. Well, here we are, saving up all your precious time. But let's not jump to that material rally fast. Some of us are beginners to understand what crypto futures are.
So, let's get a 101 guide first on Bitcoin derivatives or, in general, crypto futures.
Let's get started
What are Bitcoin Futures?
BTC futures are a derivatives product aimed at increasing trading flexibility and accuracy. Contracts that track the fundamental value of Bitcoin are called Bitcoin derivatives. The seller must sell the agreed-upon amount of bitcoin to the buyer at an agreed-upon price upon contract expiration.
This means that traders may go long or short on the market by using Bitcoin futures to bet on both the size and direction of Bitcoin price changes.
In the financial industry, the launch of Bitcoin futures has had a considerable impact on the market. These innovative financial products allow clever investors to take advantage of Bitcoin's volatility without owning any bitcoins themselves. Cryptocurrency is an uncontrolled market, which makes this scenario perfect for major investment organizations.
Bitcoin futures are comparable to stock or commodity futures in most respects—an agreement to trade a commodity at a set price and date. Consequently, futures allow investors to bet on the future price of any particular item in this manner. Therefore, futures play a crucial role in the economy.
Benefits of Bitcoin Derivatives
To overlook the benefits of Bitcoin Derivatives is impossible. The fact that Bitcoin Futures are traded on licensed platforms is only one of the advantages.
Regulated exchanges are more secure than their crypto-based competitors. However, due to the failure of uncontrolled crypto exchanges, investors suffered significant losses in the past. For instance, Mt.Gox, once the world's largest cryptocurrency exchange, collapsed after a hack left it in financial disaster.
An unfortunate outcome of the failure of the exchange was the loss of millions of dollars to investors. However, it was much worse because there was no redress for investors. After all, the site was not regulated.
Best Crypto Futures trading platforms
Here are the best bitcoin futures exchanges that you can consider trying.
More than 200 different cryptocurrencies may be traded on Binance's platform, making it the world's largest digital currency exchange. Platform's popularity has skyrocketed since its inception in 2017. This makes Binance the most prominent cryptocurrency trading exchange, with daily trading volumes over $1 Billion and transaction rates exceeding 1 million transactions per second.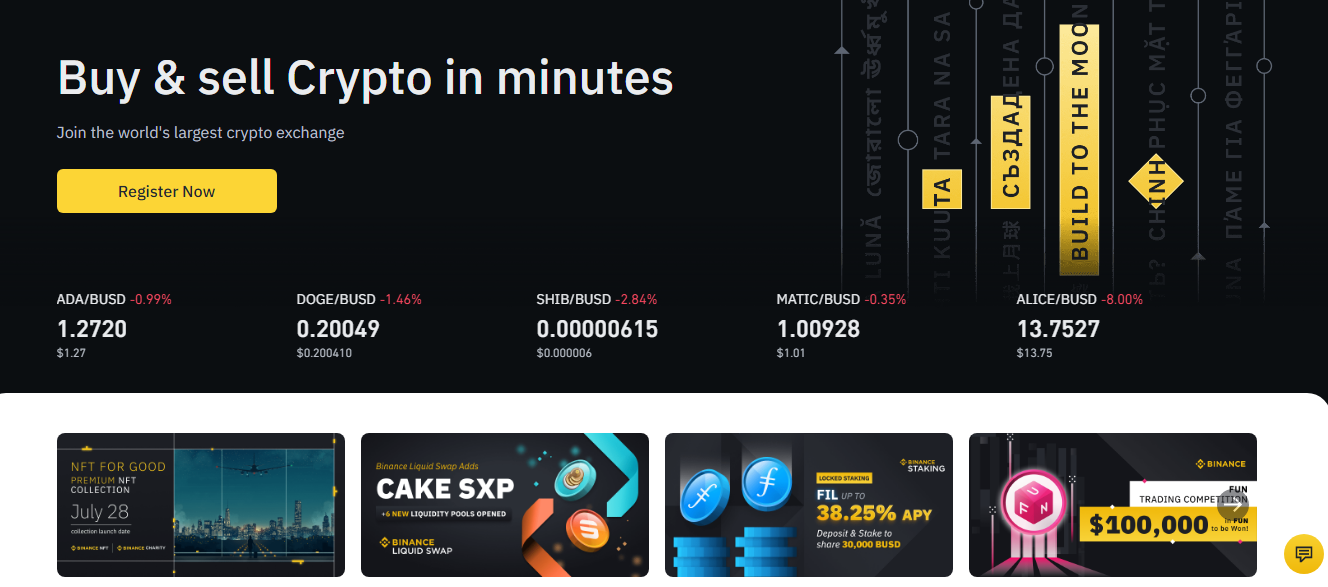 This software is easy to use, straightforward, works well and does all of the fundamental features required of a trading app. The app includes live Bitcoin and crypto pricing, order execution, asset management, P&L, and Trading history search.
With a variety of offerings, Binance has something for everyone.
Binance received the word that a clean and intuitive trading interface is essential. As a result, the exchange features a user-friendly interface and a mobile app that is easy to use. The site also offers essential yet responsive assistance via live chat and an internal ticketing system.
Binance has been hacked in the past, but its Secure Asset Fund for Users reimbursed all losses, proving its outstanding integrity and devotion to its customers. In addition, a large portion of user money is kept in cold storage, and account security options are many.
Binance's fees are calculated via a VIP scheme. For example, in Binance Futures, prices start at 0.02 percent and 0.04 percent for makers and takers, respectively. VIP 9 customers, on the other hand, can pay no maker and taker fees.
A Bitcoin and cryptocurrency exchange situated in the United States, Kraken was started in 2011. According to CoinMarketCap, the platform is one of the top five exchanges in traffic, liquidity, and spot trading volume.
Kraken offers more than 70 crypto pairings to buy, trade, or sell, with more assets being added regularly. In addition, users may watch the market and manage their portfolios using a single interface on the cryptocurrency exchange, which features powerful trading tools and automatic portfolio tracking.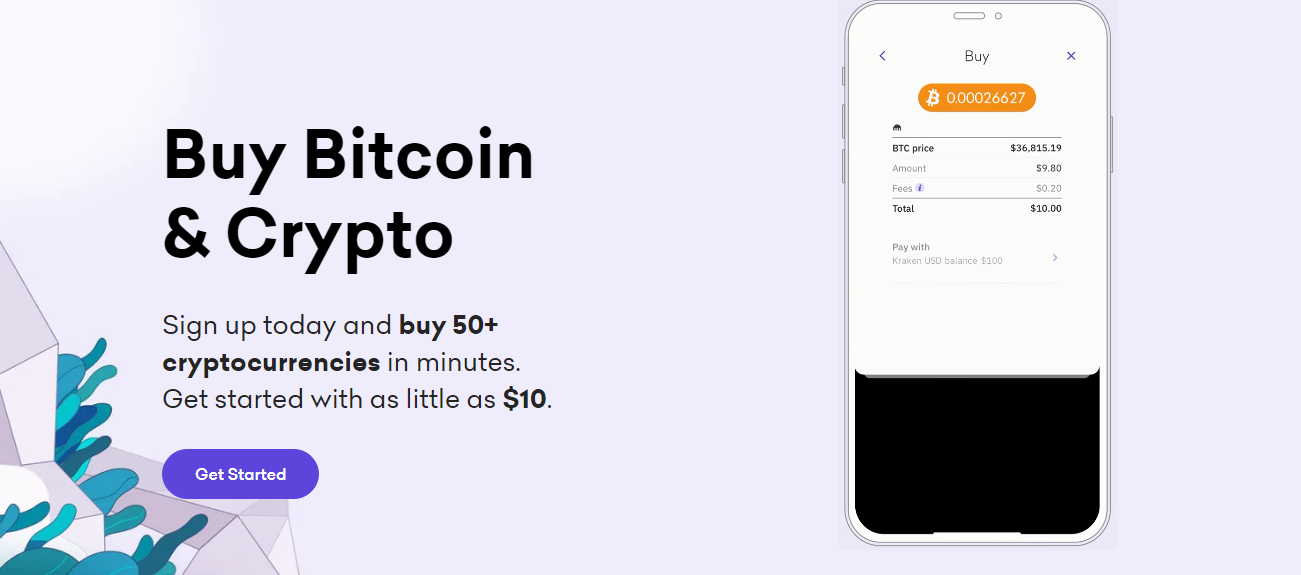 Cryptocurrency newcomers and experienced investors alike may benefit from Kraken's top-notch security, cheaper trading costs, and wide selection of cryptos accessible for trade. However, if you're using Coinbase, try not to spend too much time at the "beginning" stage to avoid losing a lot of money on the platform's fees.
You're better off using Binance if you want to make rapid crypto purchases at a lower cost than Coinbase. For example, Kraken's Quick Buy interface charges around 2 percent, compared to the US platform, which charges only 0.5 percent for this type of Trading.
The hacking of cryptocurrencies has resulted in millions of dollars in lost coins over the years. Therefore, it's best to stay away from crypto exchanges with weak cybersecurity, as they may be vulnerable to theft or hacking.
As a result, Kraken has earned the highest possible security rating from crypto exchange security review site CER. In addition, Kraken has had no significant hacking incidents in its 10-year existence, something that even Binance, the international market leader, cannot say.
OKEx is a cryptocurrency exchange and futures trading platform located in Malta that offers various currencies and tokens. On OKEx, customers will discover different futures, permanent swaps, and options, some of which may be traded with up to 100x margin.
It presently has more than 20 million clients in over 100 countries, making it one of the most popular bitcoin futures exchanges in existence.
It supports a broad number of coins and tokens, unlike other Bitcoin exchanges. Nine distinct crypto assets, including BTC, XRP, ETH, and TRX, are available as perpetual swaps and conventional futures on the platform. Fiat currency can also be purchased with wire transfers or credit cards.
Beginning traders will find the website straightforward to browse, while specialists will find spot, futures, and perpetual swaps platforms accessible. Also accessible are phone and email assistance and a well-maintained help center, and a well-organized FAQ.
In terms of trading volume, OKEx is regarded to be the second-largest cryptocurrency exchange. Its BTC futures see daily transaction activity of about $1.5 billion. OKEx also boasts some of the lowest costs in the market, with a maker charge of 0.02 percent and a taker fee of 0.05 percent for futures and perpetual swaps. Higher volume traders and holders of OKB tokens may be exempt from these fees.
A mix of cold storage wallets and dispersed server clusters keeps the exchange from being hacked, making it one of the safest places to buy Bitcoin.
It is a third-party exchange that lets you buy, sell, and trade a wide variety of various cryptocurrencies, including bitcoin and other digital currencies. A group of experienced business professionals, who had worked briefly on Ant Financial and iBox PAY, founded the company in May 2017. In the cryptocurrency business, KuCoin is one of the newest exchanges.
For the creators, the goal was to build a safe and straightforward trading platform for individuals worldwide to utilize. They want to be one of the top 10 biggest exchanges in the world by 2021.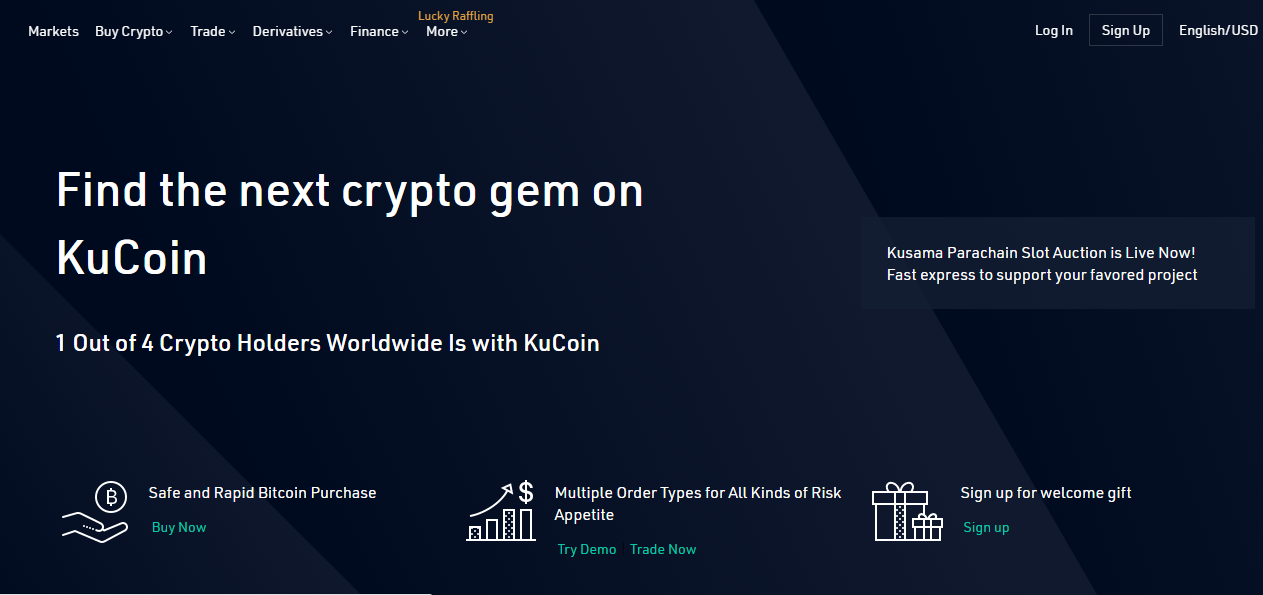 Aside from a few minor glitches, the KuCoin exchange has been running well since its introduction. In addition to a desktop computer, KuCoin may now be accessed via a mobile app for Android and iOS.
KuCoin offers more than 300 trade pairs accessible at the time of writing. Example of a trading pair: BTC/ETH. Over 75 coins are supported, and more are being added all the time.
The first thing to note is that bitcoin deposits are free, except for the blockchain transaction fee you must pay to conduct the transaction. It depends on whatever cryptocurrency you're using, of course.
The cost of a transaction is merely 0.1 percent of the quantity being purchased. You would only pay $1 if you wanted to buy $1000 worth of Litecoin, for example! One of the reasons to use KuCoin is that it has one of the lowest transaction fees in the market.
BitMEX is a futures exchange that offers perpetual futures on Bitcoin and Ethereum and ordinary futures on several altcoins. Users may trade with leverage of up to 100x, and the exchange is unique in that it does not need KYC.
The platform is now the most popular Bitcoin futures exchange, and its XBTUSD, an everlasting futures contract, sees more traffic than equivalent products anyplace else.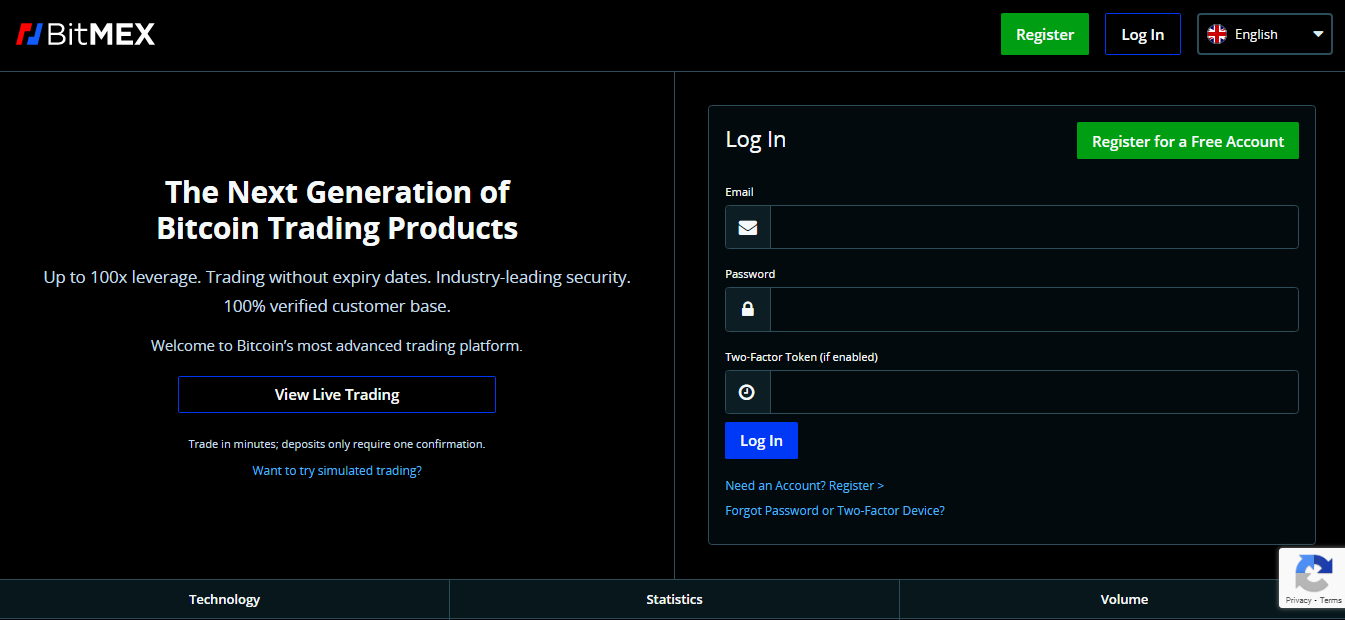 In addition to Bitcoin, BitMEX provides a wide selection of regular futures contracts for EOS, LTC, and ADA, as well as perpetual swaps for just Bitcoin and Ethereum. Although most other agreements have a maximum leverage of 20-50x, the BTC perpetual swap has a maximum leverage of 100x.
First-time traders may be intimidated by the BitMEX user interface, but it offers several alternative order types and essential market information. In addition, the platform's broad range of instructional information and guidance makes up for its confusing user interface.
As a result, BitMEX has not been compromised since its debut. Furthermore, due to cold storage and customer-side security solutions like 2FA and IP allow listing, it's doubtful investors will lose money due to a hack.
it is a platform that sells Bitcoin, Ethereum, and XRP perpetual futures. An easy-to-use user interface and cost structure make the exchange appealing to new traders.
Bitcoin futures on the platform, launched in 2018, are already highly liquid, with 24-hour transaction volumes routinely exceeding $1 billion. By comparison, the 24-hour volume of ByBit's other futures contracts tends to range between $30 to $50 million. Bitcoin (BTC), Ethereum (ETH), XRP, and EOS are the only perpetual futures contracts by ByBit.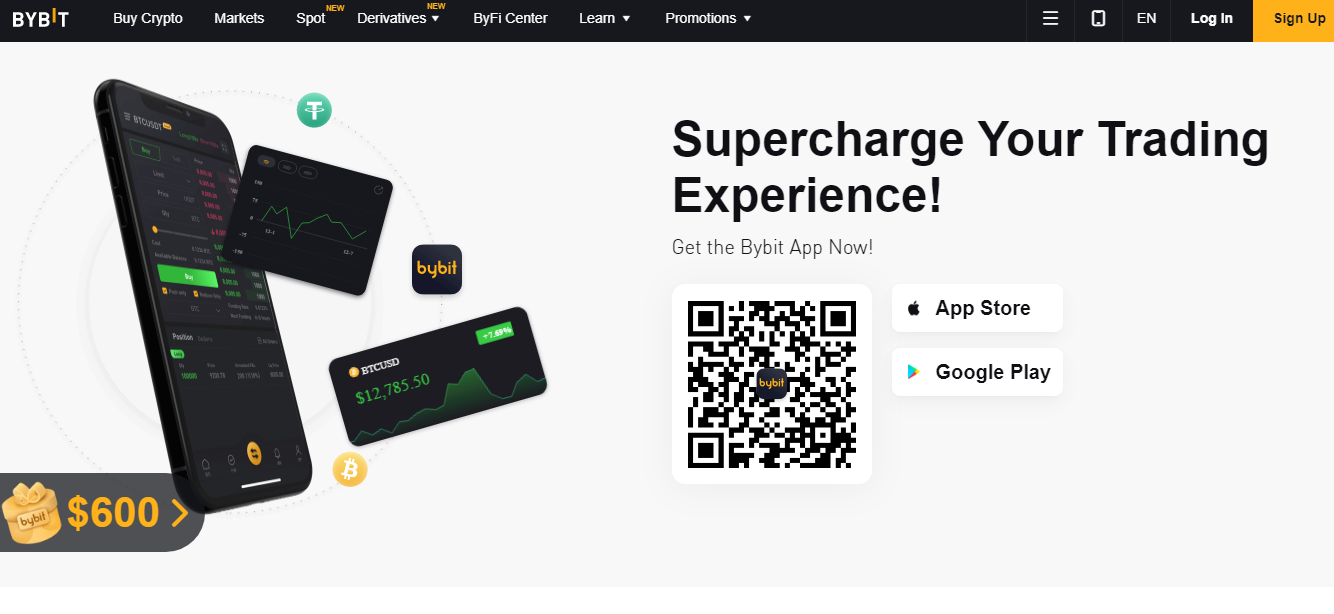 On the customer side, ByBit offers many security measures, including several two-factor authentication choices, as well as a thorough account activity record (e.g., withdrawals, logins, and more.
In addition to sophisticated charting tools, customers will discover a simple user interface with a wide range of order settings, allowing them complete control over their trades. Customer service is provided by live chat and email. In addition, a comprehensive help center is available for anyone in need of assistance.
ByBit also charges a taker fee of 0.075 percent and a manufacturer rebate of 0.025 percent on all perpetual contracts. Other charges include a changeable financing rate, which is disclosed in the contract information tab of Trading Interface.
Frequently Asked Questions (FAQs)
What are Bitcoin derivatives?
Bitcoin derivatives are another way to gain exposure to Bitcoin's price. Derivatized products have a fluctuating price that Bitcoin determines. Ownership of a Bitcoin derivative, on the other hand, differs in several essential ways from ownership of an actual Bitcoin.
Can I trade futures with $500?
Yes, you can. If you wish to trade futures, you have to consider two distinct minimum investment levels. In contrast, some more well-known futures brokers request deposits as high as $5,000 to $10,000.
The bottom Line
I hope our information on the best Crypto futures trading platforms (bitcoin futures exchanges) helped you choose the platform that best matches your needs and preferences. Beginners should use caution when trading since it is possible to gain money, but it is also possible to lose more than the cash put at the start of the transaction.
We should all be aware that numerous crypto-trading exchanges have been hacked, as these platforms contain large sums of cash. Therefore, it's essential to remove earnings to a secure crypto hardware wallet if you want to trade as soon as possible.
Reach out to us in the comment section below if you have anything to add to this article. We would be delighted to collaborate with you.