Bill Clinton Expected to give a Keynote during the 2018 Swell Conference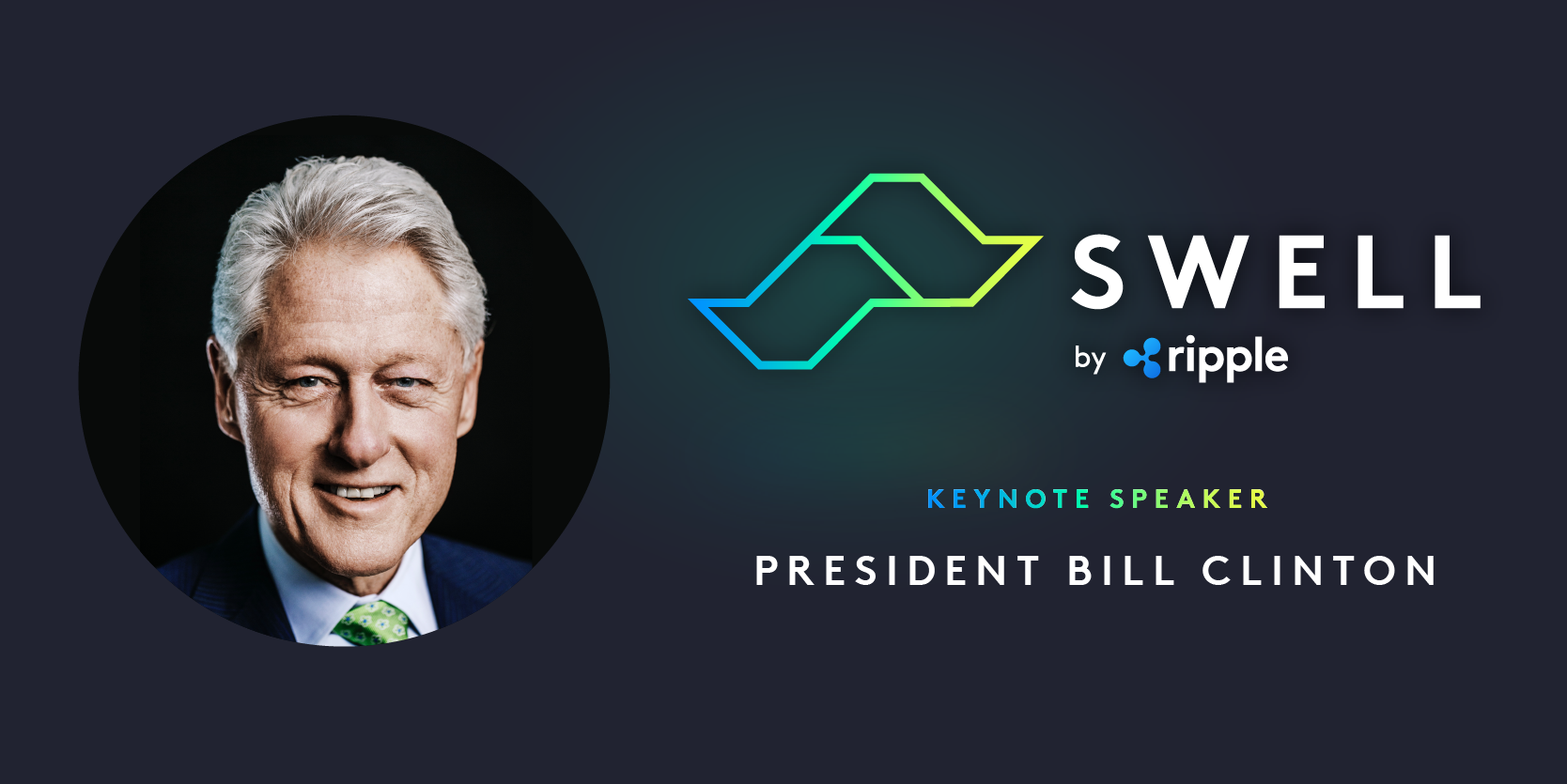 Reliable news indicates that the 42nd president of the United State, Bill Clinton shall grace the 2018 Swell Conference scheduled for October 1 and 2. The event will be held in San Francisco, California and moderating the event will be Gene Sperling. Mr. Gene was the Presidential Advisor for Presidents Obama and Clinton as well as the National Economic Council Director.
Swell Conference 2018
While making the announcement, Ripple said they were "thrilled" about the prospects of President Clinton opening up at the Swell Conference. Swell is a forum where world and thought leaders from all spheres of the economy meet and connect as they discuss important topics ranging from policy making, finance, technology and economy.  
Aside from President Clinton speech, the forum will also highlight different financial companies making use of blockchain and frameworks in place to regulate different digital assets across the globe. On top of that, the conference will feature new opportunities in corporate market places, remittance and e-commerce.
Ripple is Pro-Regulation
At this time, Ripple finds itself hard pressed and the flux created by the Securities and Exchange Commission (SEC) and especially their failure to properly categorize XRP is directly affecting the coin's valuation. Furthermore, the investor community is worried about the US position to properly devise and implement laws that would offer directions without stifling the growth of the nascent cryptocurrency sector.
 It must be understood that cryptocurrencies are direct rivals of government issued fiat or paper money and so their reluctance is understood. To clear this impasse and perhaps clear any shadow of doubt, regulators should create clear laws that are nurturing, supportive of technology, protective of the investor and most importantly, help create new opportunities that would help create new opportunities.
That is why many are looking forward to hear former President Clinton thoughts. It must be remembered that his guidance at the time when regulation and technology were clashing helped usher in periods of unprecedented growth and prosperity. Most notably, implementation of supportive regulations saw an explosion in internet adoption accelerating economic growth in the process.