Binance CEO Bullish on XRP Again – Says XRP Has Value and User Base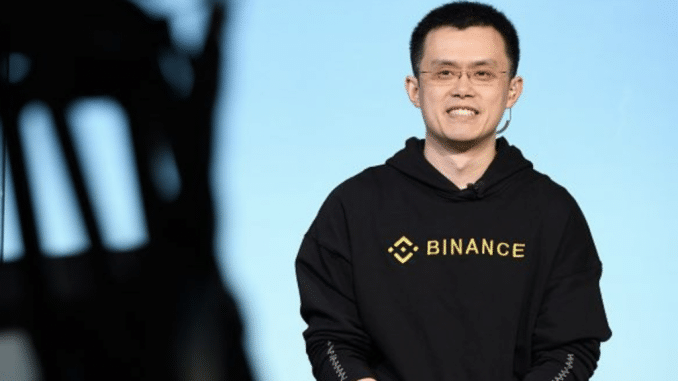 Binance's CEO, Changpeng Zhao who hardly needs an introduction is once again speaking bullishly on the third largest cryptocurrency, XRP. CZ in response to a user's query on Feb 25 says that – XRP got value and has the user base. In his words;
It's simple my friend, as I answered in a few podcasts recently, one of the best ways to identify projects with value is the user base. Xrp got that.

The market votes with their feet, not decentralization idealism.

Increase your user base, increase adoption.

— CZ Binance (@cz_binance) February 26, 2019
This week, XRP is on a bull run with the more positive announcement by major market players – including the confirmation of long-awaited move by Coinbase exchange. However, a few minutes after Coinbase welcome XRP on its professional trading platform, CEO of Binance Exchange and influential crypto figures shared their optimistic view on XRP. However, its worth to mention that when Binance added XRP as a base currency, it had influenced the vast majority of XRP members and in particular, a reason to be on Binance exchange.
Significantly, with the listing announcement of XRP on Coinbase Pro, CZ without any bias took to Twitter and congratulated XRP members – he says;
Like to think we contributed to the adoption, maybe just a tiny bit, lol. Congratulations #XRP!

The more adoption, the better, and the faster thing move around the world. It's spreading. https://t.co/5IIvm5QFuq

— CZ Binance (@cz_binance) February 25, 2019
Although the reason behind XRP listing on Coinbase Pro is still unknown, certainly XRP enthusiasts are pointing out the Binance's move for XRP got coinbase's attention.
You certainly did CZ and what a glorious moment when you added XRP as a base pair. It certainly got coinbases attention and the rest of the crypto space. As always ahead of the crowd.

— CryptoS (@CryptoStevenson) February 25, 2019
Furthermore, CZ kept on encouraging the user base of the crypto projects– as a response to the question 'how this ledger is decentralized', CZ says;
Decentralization idealism is good, but if you don't have a product and user base to go with it, it is just idealism.
What's your stake on CZ admiring XRP? share your opinion with us