Bitcoin (BTC) Ordinals Debuts Upgrade to Fix 'Cursed Inscriptions' Amid Sparklo (SPRK) Investment Surge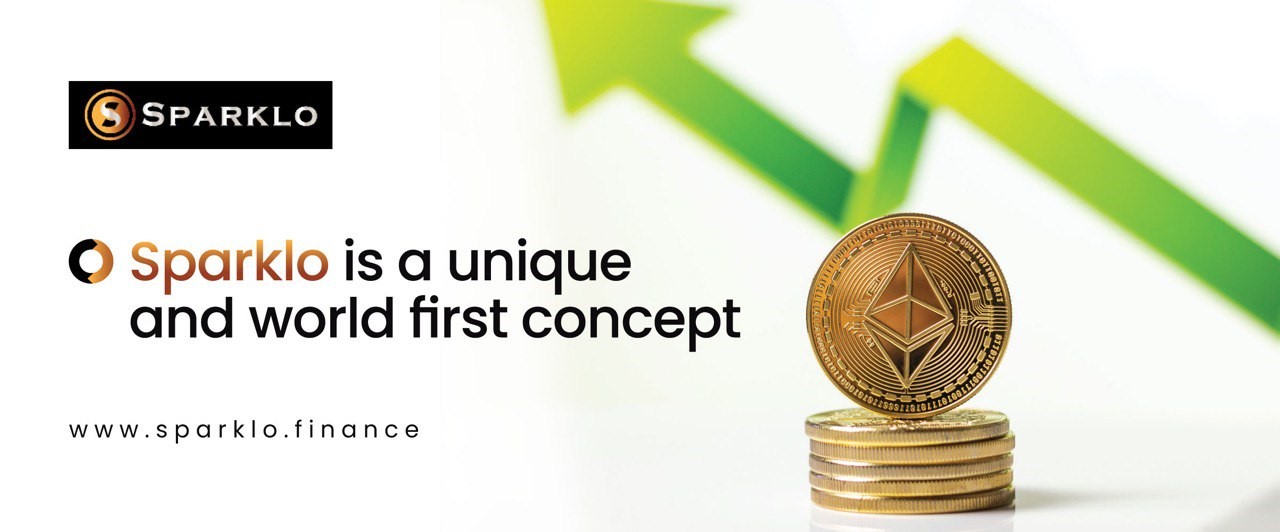 The team behind the Bitcoin (BTC) Ordinals protocol is set to revolutionize the platform with a recent upgrade. This new development seeks to rectify a prominent issue of over 71,000 invalid or 'cursed' inscriptions, thereby enabling their trade. This comes at a time when the crypto investor community is witnessing a significant influx toward Sparklo (SPRK).
Sparklo (SPRK) Sees Investment Influx
Taking the crypto market by storm, Sparklo, specifically designed for long-term cryptocurrency investors, has seen an influx of investments. The platform provides a unique opportunity, serving as a specialized fractionalized trading and investing space that allows the procurement of precious metals such as silver, gold, and platinum.
Sparklo is a safe and secure investment choice, not just an innovative offering. The team has ensured the platform's security by locking liquidity for 100 years. This Ethereum blockchain-based platform has also achieved KYC certification from Block Audit Report, further solidifying its credibility in the crypto landscape.
Within the Sparklo ecosystem, its native ERC-20 cryptocurrency, SPRK, plays a pivotal role. SPRK acts as the payment medium for all on-chain precious metal transactions. Moreover, it also holds the key to acquiring governance rights. The ongoing Sparklo presale offers SPRK tokens at an enticing price of $0.036 each, providing a 50% bonus on all buys during this second stage.
Bitcoin (BTC) Ordinals Introduces Upgrade to Solve the 'Cursed Inscriptions' Conundrum
In a significant move, the team behind the Bitcoin (BTC) Ordinals protocol has unveiled a noteworthy upgrade. The upgrade aims to resolve an issue concerning more than 71,000 invalid or "cursed" inscriptions on the Bitcoin network. Previously unrecognized inscriptions will now be indexed by the Bitcoin Ordinals protocol, enabling them to be traded."Cursed inscriptions," as they've been labeled, came into existence due to the incorrect or intentional misuse of opcodes while creating inscriptions. This led to these inscriptions becoming invalid and not recognized within the Bitcoin (BTC) network. However, this situation is poised for a change with the upgrade to version 0.6.0 of the Bitcoin (BTC) Ordinals protocol, as revealed by developers, including Twitter user Raphjaph on June 4.
The introduction of this upgrade on the Bitcoin (BTC) network marks the initial steps in recognizing and indexing these erstwhile unrecognized inscriptions.This Bitcoin (BTC) network upgrade supports a subset of the "cursed inscriptions," and it achieves this by setting a block activation height. This height triggers the process where specific types of previously invalid inscriptions start being indexed as regular, positive inscriptions on the Bitcoin blockchain. As explained by Ordinals influencer LeonidasNFT, these indexed inscriptions would be added to the list of tradable Ordinals on the Bitcoin (BTC) network. This move has significant implications as over 70,000 existing but invalid inscriptions are now supported, opening them up for trading on the upgraded Bitcoin Ordinals platform.
Find out more about the presale with the links below;