Bitcoin Drops Below $20k as the US Stocks Market Crashes.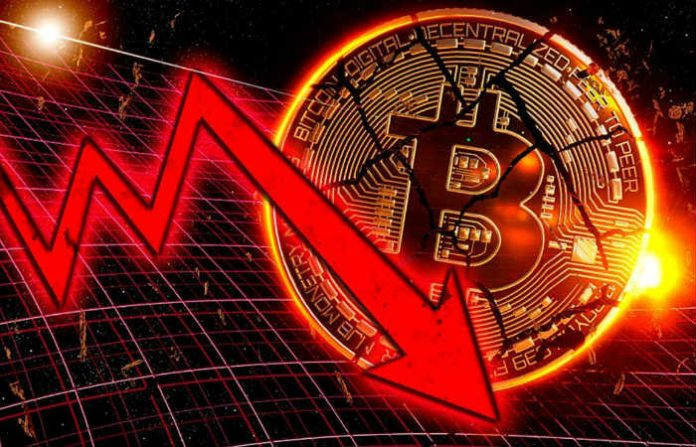 Bitcoin plunges down below $20k as August inflation data denies the prevailing sentiment of quick recovery.
With an aim to control the country's rising level of inflation, the Fed took multiple macroeconomic decisions during the quarter. Most significant among the measures taken was the hike in interest taken.
It was expected that, as a consequence, the heat up economy would cool down and the inflation would successfully be controlled swiftly. But despite all the expectations things are not really looking that pretty.
Recently released data by the US Bureau of Labor showed that the inflation rate in August was 8.3%. Though the rate has dropped by 2 percentage points from July's inflation rate of 8.5%, it is rather trivial.
The news sent the US stock market into a sort of shock as within hours $1.6 trillion was liquidated, it is four times the market cap of Bitcoin. Giant tech company Apple lost its Value by a whopping $154 billion, the 6th largest single day drop in the US stock market history.
Tech selloff on Tue has been particularly costly for Apple. World's most-valuable comp lost $154bn in market value – a wipeout that ranks among top 10 worst single-day market value losses in US stock market history, acc to BBG. That's more than mkt cap of ~90% of S&P 500 comps. pic.twitter.com/M32soxmDPn

— Holger Zschaepitz (@Schuldensuehner) September 13, 2022
Bad macro conditions affected the crypto market adversely as well. The premier cryptocurrency lost its Value by over 8% within the day as the coin went from the high of $22.7k to $19.9k on September 13th. $355 million got dumped as crypto's total market cap dropped by 7% to $991.1 billion.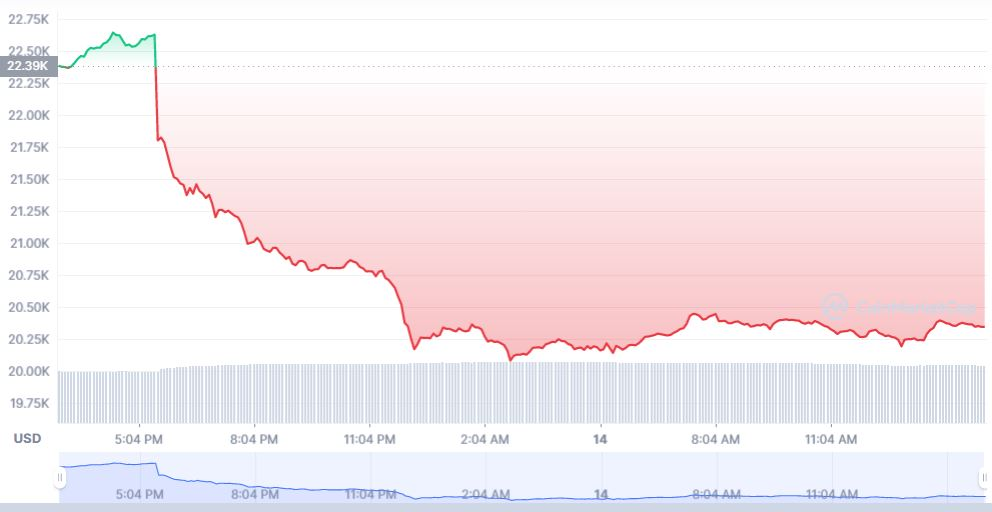 Commenting on the market condition, deputy chief investment officer at BMO Family Office, Carol Schleif, stated:
"Markets had tried desperately to spin a bull case and fight the Fed, basically, and that's a dangerous place to be,"
Moreover, as a consequence of market downslide, alternative coins namely ETH, BNB, XRP ADA, SOL, and DOGE also loss their respective values by 6.9%, 4.5%, 4.6%, 5.5%, 12.8% and 4.7%.