Bitcoin in the Danger Zone, as the Premier Cryptocurrency is Currently Stuck Below $21k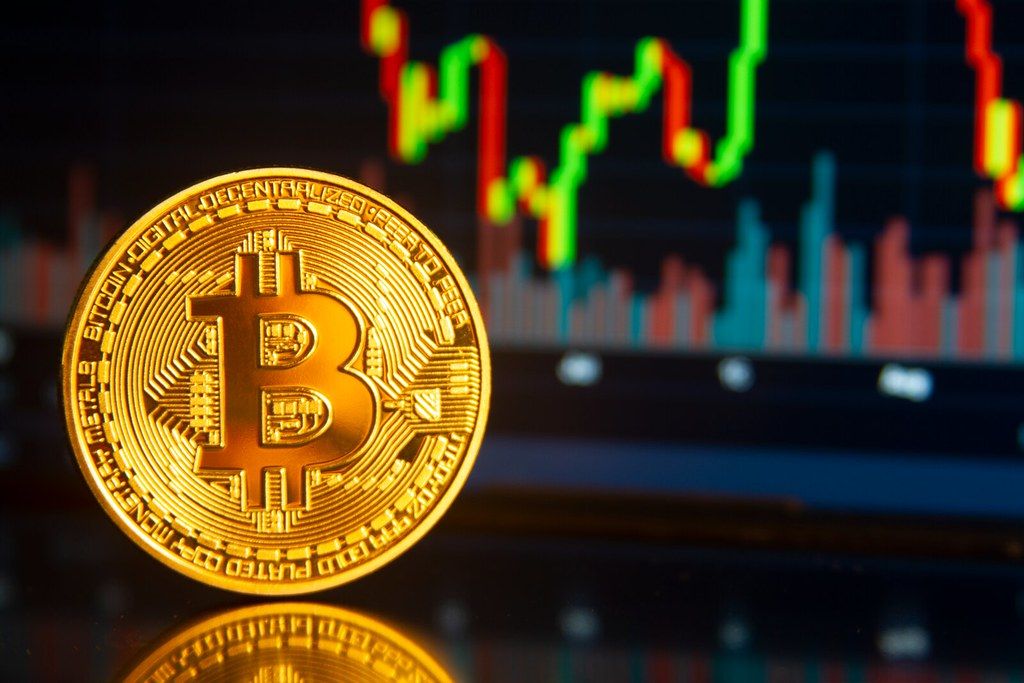 Bitcoin stuck below $21k as the digital asset continues to trade around $20k.
After surpassing $21k on June 27th, the premier cryptocurrency has not been able to reach the price mark again. Since June 27th Bitcoin's average price is $19.9k, as the coin has lost its value by 4% in the meantime.
Trading currently at $20.1k Bitcoin is 1.4% during the past 24-hours. Notably, Bitcoin's current price is almost the same as it was exactly a week ago. At the moment Bitcoin is above 4-hours 55 simple moving average.
It is rather obvious that Bitcoin is currently facing a strong resistance at $21k. Whereas, it seems to have been getting support at $19.7k and 19.3k.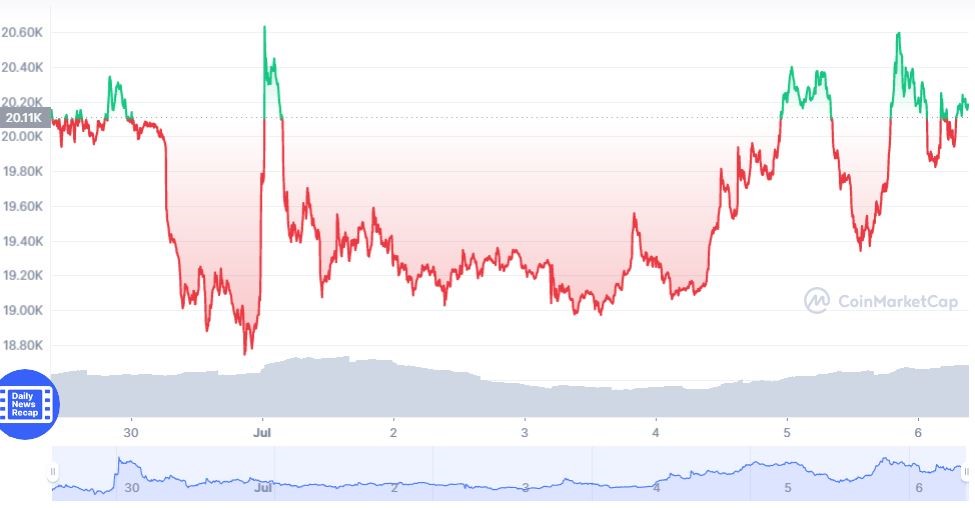 Before Bitcoin makes any significant rally upwards it must first break above $21k. Otherwise, as long as Bitcoin remains below or around $20k further losses will be expected. As per the analyses in the coming house Bitcoin may test support at $19.3k, if breached next support will be at $18.6k. Bitcoin remaining $20k, is expected to go as low as $17.5k. Which will be the lowest price level in a long time.
On the upside, if the Bitcoin is able to break above $21k and sustains there for a while it may then test $22k and then $23k. A break above $23k will potentially take Bitcoin to $26k.
Thanks to the slight stability in the market, most of the major cryptocurrencies are green at the moment, with Solana emerging as the top gainer. The coin is up 4% in the day and 3% over the week. BNB has also performed well as it has gained value by 2% during the past 24-hours. Over the week, BNB is up by 7%.
In the week BNB is the second top gainer with Uniswap at first. The altcoin is up 10% in the meantime.