Bitcoin Popularity Hits 2-months High, as the Price Hovers Around $19k.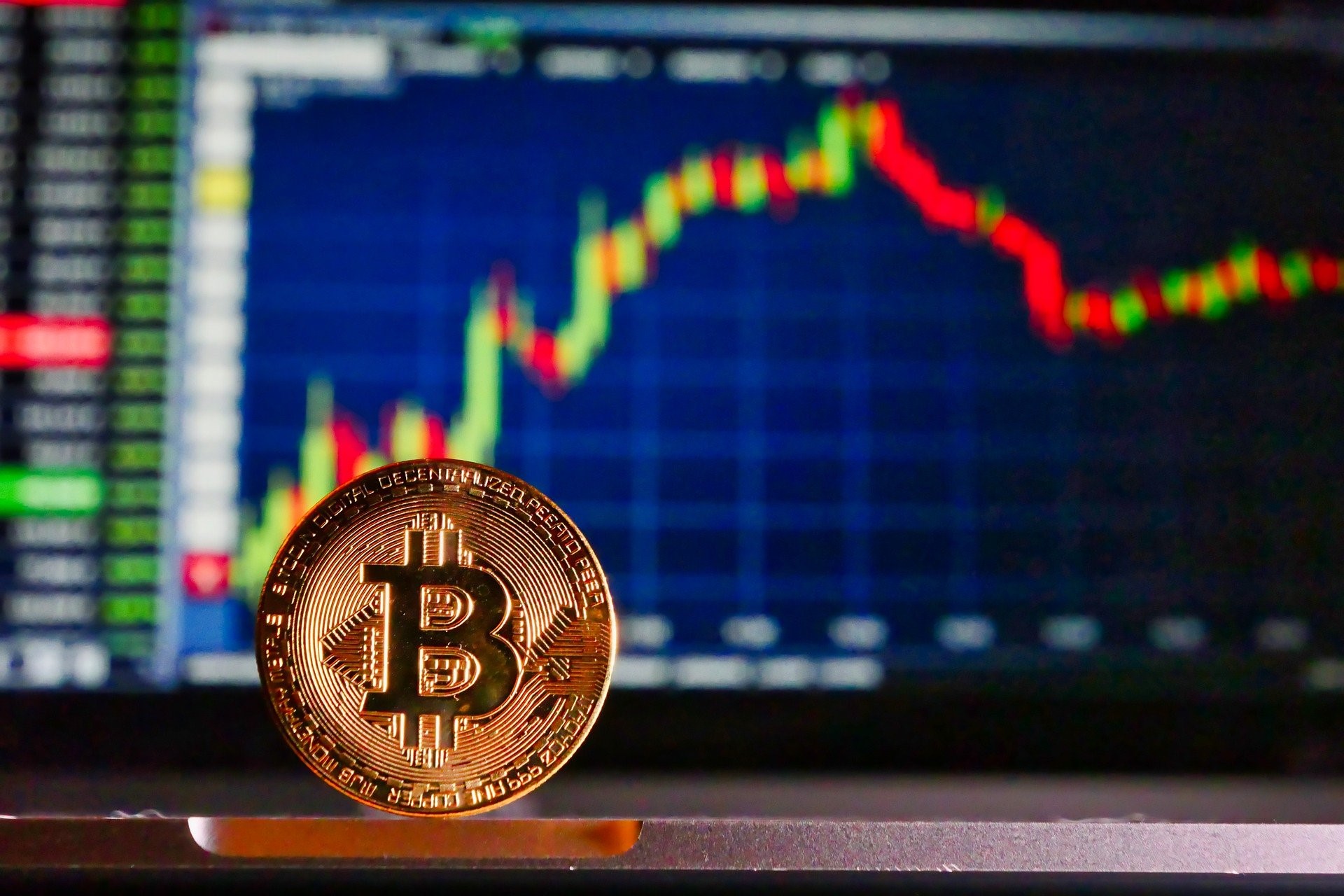 Amidst market downtrend Bitcoin's popularity has recently risen to 2-months high.
Currently trading at $18.8k Bitcoin is down 1.4% in the day. Over the month, however, the coin has lost value by a much more significant percentage. In the meantime the premier cryptocurrency has gone down by 12.5%.
After hitting a multi-week high of $22.7k on Sep 18th, Bitcoin is trading below $20k. During the 8-days period, Bitcoin has grown down by 6.1%, with average price remaining at $19.07k.
It is amidst this market downtrend that Bitcoin's popularity has seen a significant rise. As per the chart tweeted by on-chain analytics firm Sentiment, Bitcoin's popularity relative to other top 100 altcoin recently hit a two month high as over 26% of all the discussions on the social media, that involves top 100 cryptocurrencies, were about Bitcoin.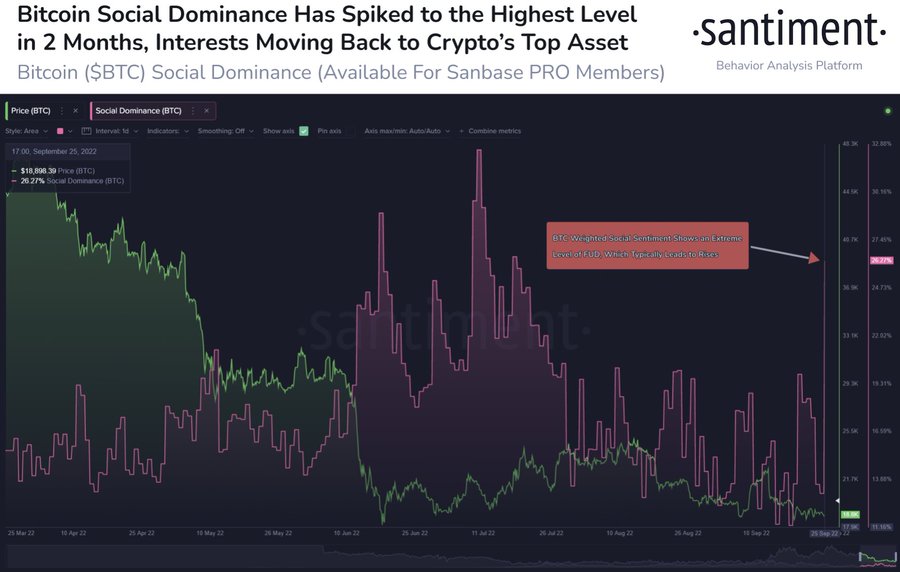 Sharing the chart the Sentiment had stated that the firm's backtesting shows 20%+ dedicated to Bitcoin is a positive for the sector.  The chart also highlighted:
"BTC Weighted Social Sentiment Shows an Extreme Level of FUD, Which Typically Leads to Rises."