Bitcoin Price Hits 1 Week High as it Soars $1,500 in Minutes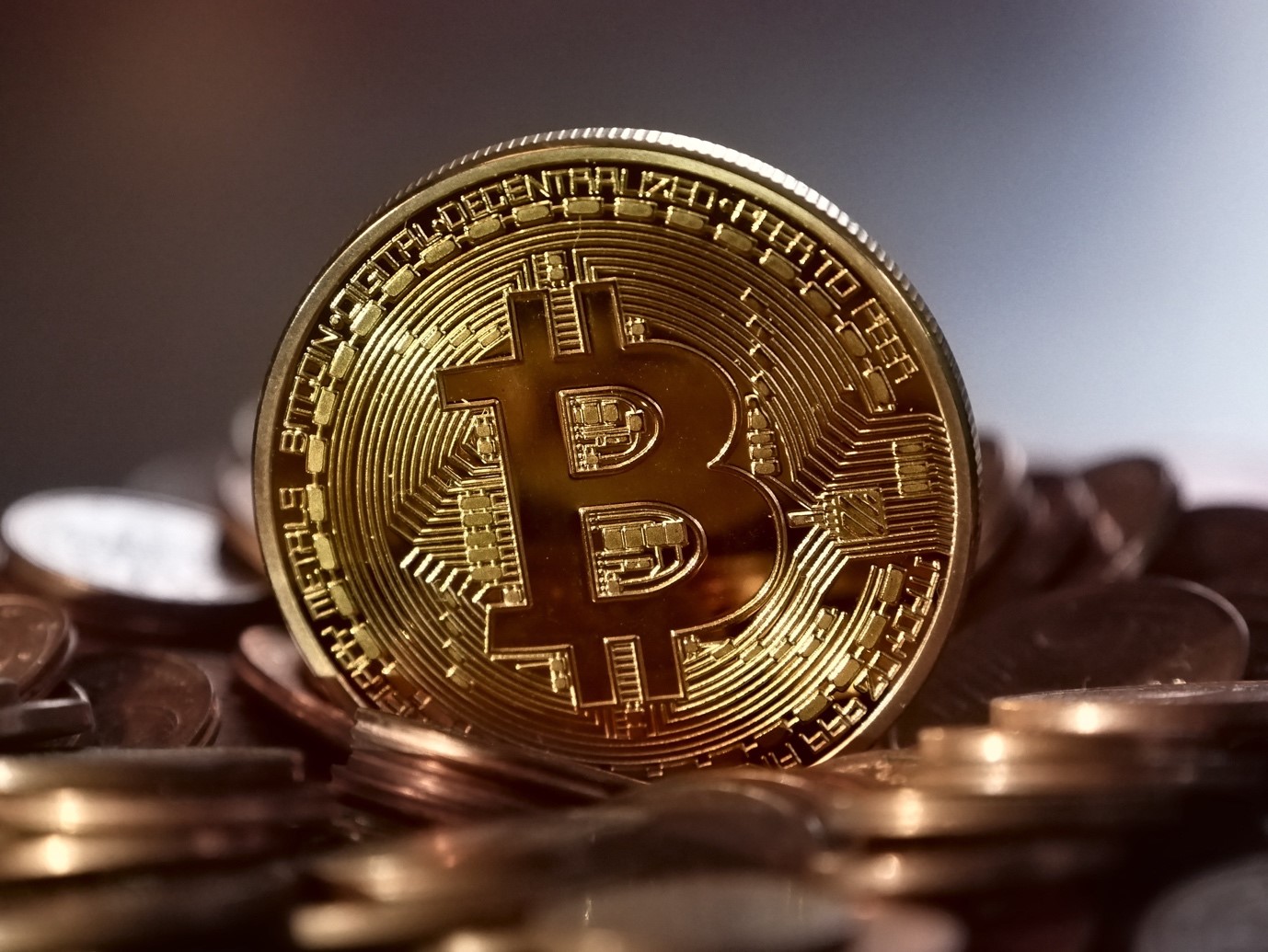 Bitcoin's price surges to a weekly high as the Premier Cryptocurrency grows by approximately $1,500 in minutes.
Bitcoin Soars $1,500 in Minutes
Currently trading at $63,177, Bitcoin is up 0.87% during the week. Whereas during the last 30.days Bitcoin has grown up by over 30%.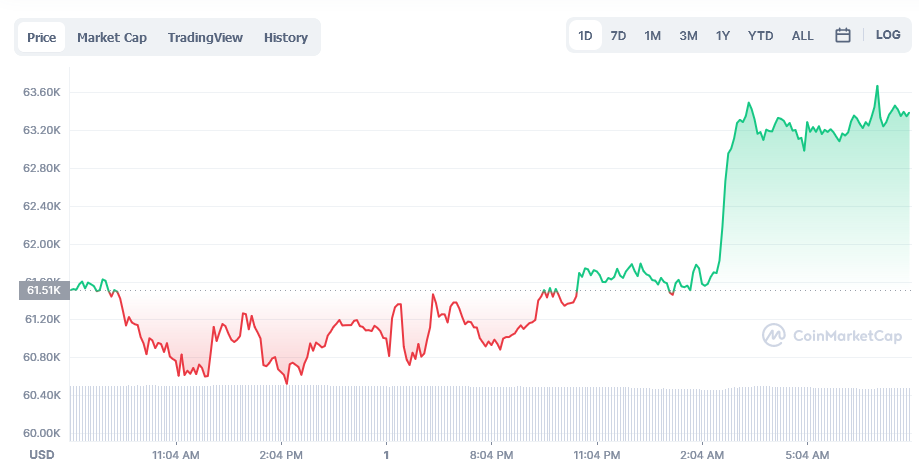 The Bitcoin surpassed the weekly high as the days of weekly sideways moments ended and a brief but strong breakout took place. Analyst Filbfilb started:
"We haven't lost the MR line & found resistance there, but I'm expecting the next move to happen in the next 48 hours."
On the other hand, the analyst, based his projection on the relative strength index, noted that the coin's RSI is above 70. Which is a classic "prelude" to an incoming extended rally.
RSI levels are important both for projecting multi-months highs and potential market exit opportunities.
Bitcoin to Reach $100k
Many crypto enthusiasts including Graham Jenkins, CEO at CoinList, are seem to be backing BTC to cross $100,000 by the end of the year. Talking to CNBC, Jenkins stated that most of their employees will bet that Bitcoin is going to be worth over $100k by the end of year 2021. But he added, things are getting rather tight and they are now projecting it for the year 2022.
It has been a long awaited target for people bullish on Crypto, and many are still projecting it for the end of 2021.
Moreover some are backing Ethereum to surpass gains of Bitcoin as former Goldman Sachs GS executive,and crypto investor, Raoul Pal, stated that Bitcoin lacks the intensity ETH has, as he continued to be bullish on ETH. He stated
"[Bitcoin] just doesn't have the network intensity that ethereum does…Bitcoin has nothing like that going on."