Bitcoin Price Retraces from Recent High: Are the Bears Taking Over?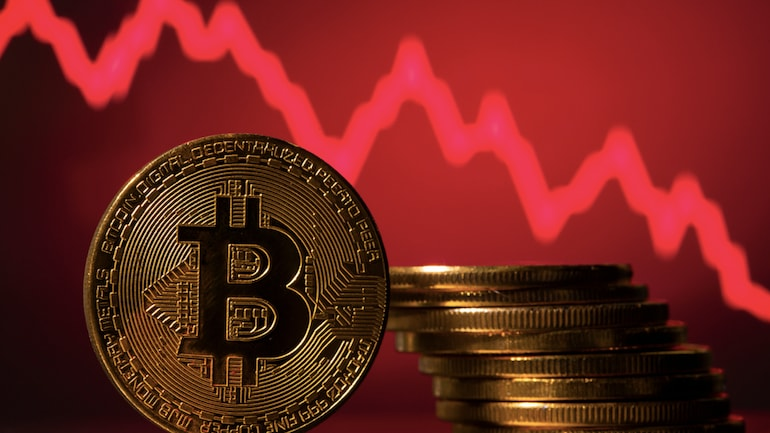 Bitcoin, the world's most popular cryptocurrency, has been showing signs of weakness as its price retraces from its recent high of $25,262.
Bitcoin's Press Time Price Drops by 5.4%
Bitcoin's press time price currently sits at $23,909, which represents a 5.4% drop from its recent high. This means that the decrease in Bitcoin's price is not significant when considering the bigger picture.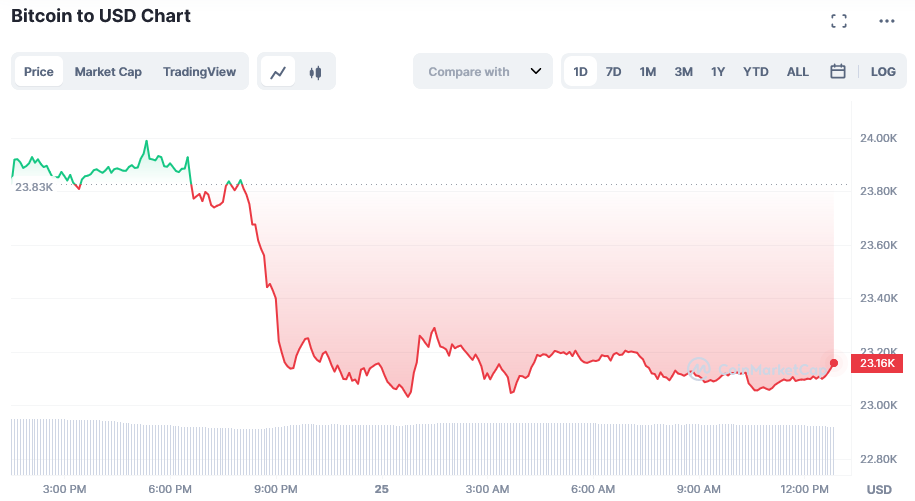 This increase in sell pressure is not expected given the positive outlook for the market, with many investors believing that the value of Bitcoin will continue to increase.
Next Buy Wall Expected Near $23,500
Based on Bitcoin's current price pattern, it is possible that the next level of significant buying support, known as a "buy wall," could emerge around the $23,500 price point.
The current price range of around $23,500 is where Bitcoin's price had rebounded on February 16th, and it has also been a level where the price has faced resistance in the past. Several key observations have been made that perfectly sum up BTC's performance.
Bitcoin Exchange Flows Leaning in Favor of Bears
In the past few days, Bitcoin exchange flows have favored those who are looking to sell, but the amount of Bitcoin being sold has been decreasing every day. According to the latest alerts from Glassnode, the net flow of Bitcoin on February 24th was -$29.5 million.
📊 Daily On-Chain Exchange Flow#Bitcoin $BTC
➡️ $687.8M in
⬅️ $717.3M out
📉 Net flow: -$29.5M#Ethereum $ETH
➡️ $363.8M in
⬅️ $341.2M out
📈 Net flow: +$22.6M#Tether (ERC20) $USDT
➡️ $587.7M in
⬅️ $659.8M out
📉 Net flow: -$72.0Mhttps://t.co/dk2HbGwhVw

— glassnode alerts (@glassnodealerts) February 24, 2023
Examining where the majority of Bitcoin's purchasing power is coming from can provide valuable insights into the market. Bitcoin's supply distribution data indicates that the addresses holding between 1,000 to 10,000 Bitcoin were acquiring more Bitcoin during the trading session yesterday. This is significant because these addresses currently control the largest amount of Bitcoin in circulation.

The reason why Bitcoin's price has not seen a bullish movement despite the accumulation by addresses holding between 1,000 to 10,000 Bitcoin is because the addresses holding over 10,000 Bitcoin have been selling, which adds to the overall selling pressure.