Bitcoin Remains Below $20k, Despite the Hash Rate Hitting an All Time High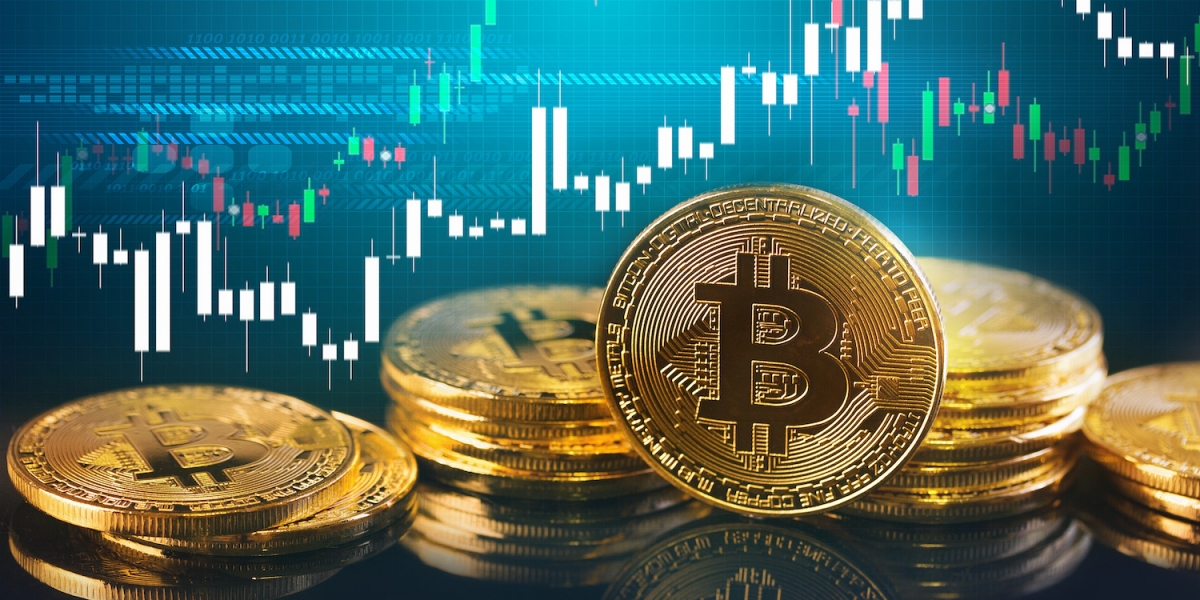 According to a mining data tools and metrics firm, Braiins Insights, the world's premier cryptocurrency Bitcoin's hash rate  hours ago reached an all time high of 258 exahashes per second (EH/s). Notably, Bitcoin's hash rate has increased by 43% over the year. Whereas, on the contrary, the value of Bitcoin has gone down by 58% in the meantime.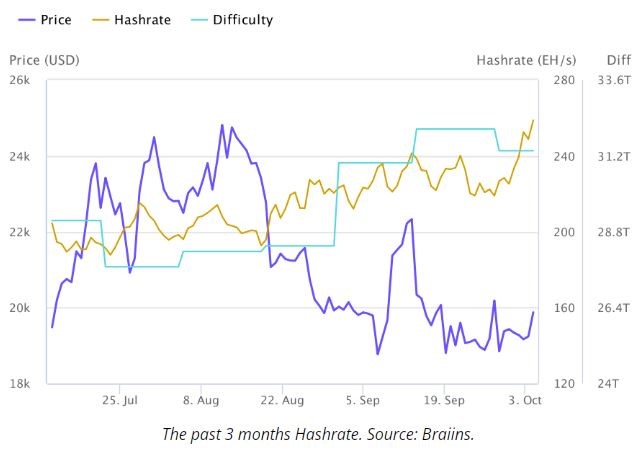 A famous member of Braiins Insights' marketing team, Bitcoin Gandalf, told the Cointelegraph that things are currently not very good for the miners. Gandalf added, with Bitcoin stuck between $19k and 20k, despite increase in coin's hash rate, there will be a sharp upward adjustment in mining difficulty, causing margins for miners to squeeze even further.
Gandalf also stated that the rise in Bitcoin's hash rate indicates that the miners are bullish about coin's future prospects. However, the current macroeconomic environment is posing issues.
Sarcastically reacting to a tweet, sharing the chart showing Bitcoin hash rates' progress over the course of months, the mining engineers and hobbyists, Rob W, of Upstream Data, stated 'I am really proud of all of my mining friends, things ad going great.'
And diff going up ~10.6% in about a week.
Miners are having to sweat for those Sats. ⛏ pic.twitter.com/te8cx1gnhs

— Vandelay ₿TC Industries⚡ (@VandelayBTC) October 3, 2022
Market analyst Zack Voell reacted to the development in much serious way as he stated that the recent launch of S19 XPs may have resulted in the increase of Bitcoin's hash rate. The S19 XP Antminer is the latest model from Bitmain, one of the world's most popular Bitcoin mining hardware suppliers.
Moreover, the term 'hash rate' effectively means number of hashes produced in a second. Not only that the hash rate is a crucial security metric but also that miners' profit margins largely depends on it.
Specifically, the rising hash rate means that Bitcoin as a network is becoming securer, and is now less vulnerable to the attacks, particularly from an attach labeled as a '51% attack'.